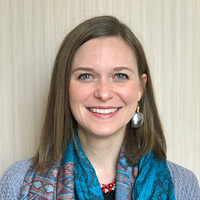 Danielle Murry-Knowles serves with the Lesotho Evangelical Church, Africa.
Watch Danielle and Mark's presentation of their time in Lesotho. (This can be downloaded for use in virtual Sunday School and worship.)
Version without questions
Version with questions
Describe the mission of our partner where you serve.
"Committed to sanctity and fullness of life, the Lesotho Evangelical Church in Southern Africa envisions and aspires for a healing (II Chronicles 7:14), well-informed and empowered community, which is able to bring about renewal, transformation and peace with justice." (lecsakereke.wordpress.com)
LECSA is the oldest church in Lesotho, dating back to 1833, with the arrival of the missionaries from the Paris Evangelical Mission Society (PEMS). King Moshoeshoe I welcomed them and gave them land to start a mission at Morija. Basotho assumed leadership of the church in 1964, a couple years before the nation gained independence.
What is your role in their mission?
As the Planning Officer for LECSA, I serve as Secretary to the LECSA Planning Commission and to the LECSA Health Fund Steering Committee. The Planning Commission is responsible for making annual plans for the church – drafting and approving timelines for internal church business, supporting other church structures in their planning processes, and reviewing project proposals. The Planning Commission is also responsible for offering capacity building trainings on the 2018-2022 LECSA Strategic Plan. My work with the Planning Commission includes taking and preparing meeting minutes, coordinating monthly meetings, planning capacity building events, and writing quarterly reports on the activities of the Commission. My work with HFSC consists of coordinating HFSC's quarterly meetings, arranging annual visits, monitoring the Health Fund, and writing quarterly reports and annual visit reports.
In addition to my secretarial duties, I also maintain the LECSA website (https://lecsakereke.wordpress.com/).
What led you to want to serve?
I had a few transformative experiences that piqued my interest in overseas service: studying abroad in India during a semester in college, volunteering for a week in Belize, and serving in the Peace Corps in Paraguay. When my husband, also a Returned Peace Corps Volunteer (El Salvador), and I married, we felt drawn to serving overseas together in some capacity. After growing in faith at First Christian Church (Disciples of Christ) in Bloomington, Indiana, and after going on a People- to-People Pilgrimage to Cuba through Global Ministries, we decided that we felt called to serve in a faith context with Global Ministries.
Is there a passage of scripture that carries special meaning in your daily work?
The verse "Thus far the Lord has helped us." I Samuel 7:12 holds special meaning for me since arriving in Lesotho. It serves as LECSA's slogan and is printed on all church shirts, hats, water bottles, and bumper stickers. Many church members invest in these items and display them proudly. In Maseru especially, but also when we travel outside of the city, it's common for us to see LECSA bumper stickers, which is a nice visual reminder of the broader LECSA community.
What are some of the challenges facing the people where you serve or our partner?
HIV/AIDS and Tuberculosis, unemployment, various forms of violence, corruption, climate change.
What is a lesson you have learned from our partner that should be shared with churches in the U.S.?
The symbolic importance of congregational hymn singing in worship: LECSA congregations embrace congregational singing as an essential part of worship. Up to 10-12 hymns may be sung during the service on a Sunday morning (quite frequently we are introduced to new ones on any given Sunday) with all four voice parts are represented. In addition to Sunday mornings, multiple hymns punctuate Thapelong, weekly prayer group meetings, and often a hymn is sung to open important meetings. The Hymnals that are used were originally compiled by the PEMS missionaries and are written in so-fa notation. Members take care to learn the tunes to the hymns, starting as children, many ultimately memorizing the words to their favorite hymns. Most people tend to own their own hymnals and carry them to church events. These tomes are well-used and well -loved. Some members even get their names embossed on their hymnals. I've gotten a sense that group singing is not only a means to worship, but a reminder of the interconnectedness of those in the Body of Christ.
That vibrant and faithful community can be built through open, joyful giving: In LECSA churches, the offering is a central part of worship and a cornerstone expression of faith. For most congregations, the offering is collected in the front of the church. Different church groups (often based on the neighborhood in which one lives) take turns walking up to the front to deposit their gifts. Quite often, multiple offerings are taken on a Sunday morning, so people get out of their seats multiple times during the service. Sometimes, the offering is set up as a competition where different groups attempt to out-give one another. For example, different clans, different neighborhoods, or different birth months will compete against each other. At the annual Presbytery meetings, giving is central to the event. The offering takes hours where different groups take turns singing and dancing as they contribute their gifts. I've gotten the sense that for LECSA members, giving in a communal setting is a crucial expression of faith and is foundational to solidifying the church community.
What are some ways that churches can show support to the people where you serve or our partner?
Churches can show support through:
Praying for: the church and its leaders, those who are struggling economically, those who are victims of violence, peace and justice, honest leadership and an end to government corruption.
Learning more about Lesotho, Basotho culture, and LECSA. Contact Africa Area Executive, Rev. LaMarco Cable, if you're interested in connecting more deeply: lcable@dom.disciples.org
Which books have influenced your understanding of your country of service, work, or theology?
Murder at Morija (Tim Couzens)
The Last Week (Marcus Borg)
The Naked Now (Richard Rohr)
The Sickness Unto Death (Søren Kierkegaard)
Night Visions: Searching the Shadows of Advent and Christmas (Jan L. Richardson)
Guerillas of Grace: Prayers for the Battle (Ted Loder)
Which films that have influenced your understanding of your country of service, work, or theology?
The Forgotten Kingdom
Contact
Joseph Campbell and the Power of Myth
Her appointment is made possible by your gifts to Disciples Mission Fund, Our Church's Wider Mission, and your special gifts.
Make a gift that supports the work of Danielle Murry-Knowles
More from Danielle Murry-Knowles