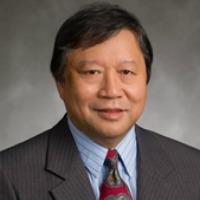 Eleazar Fernandez serves with the United Church of Christ in the Philippines.
How would you describe the mission of our partner in the Philippines?
The primary mission of the institution is to train future church leaders (ordained and lay) for the ministry of the church.
How do you fit into their mission?
As president and academic dean, I am the person primarily responsible in leading the institution to accomplish its mission. As president, I exercise fiduciary, strategic, and generative leadership to make the institution strong and vital at all times. As academic dean, I exercise responsibility in leading the institution toward academic excellence.
What led you to engage in this calling?
I have been engaged in theological education for more than two decades now, and I would like to give back to the place where I came from – the Philippines
Is there a passage of scripture that carries special meaning in your daily work?
Ecclesiastes 1:18
What are some of the challenges facing the people of Philippines, our partner, or yourself?
It is the challenge of helping various stakeholders to move beyond narrow self-interest and work together toward shared vision.
What is a lesson you have learned from our partner that you feel should be shared with churches in the U.S.?
Zeal to belong to a faith community.
Which books have influenced your understanding of your country, work, or theology?
Margaret J. Wheatley, Leadership and the New Science: Learning about Organization from an Orderly Universe (Berrett-Koehler Publishers, Inc., 1994).
Joanna Macy and Chris Johnstone, Active Hope: How to Face the Mess We're in without Going Crazy (Novato, California: New World Library, 2012).
John Paul Lederach, The Moral Imagination: The Art and Soul of Building Peace (Oxford University Press, 2005).
Which films that have influenced your understanding of your country, work, or theology?
"Les Miserables"
"The Mission"
"Romero"
His appointment is made possible by your gifts to Disciples Mission Fund, Our Church's Wider Mission, and your special gifts.
Make a gift that supports the work of Eleazar Fernandez
More from Eleazar Fernandez