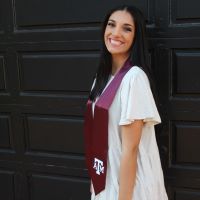 Erinn Miller serves with Time for God (UK), Winchester, England.
Serving with: Time for God at St. Swithuns School in Winchester, UK
How would you describe the mission of our partner in England? (please include a link to the partners website)
The main mission of this all-girls school is to provide education and pastoral care to girls ages 3-18. From 11-18, a significant number of girls board at the school so this is their home. https://www.stswithuns.com/
How do you fit into their mission?
I work as the chaplain's assistant which is an integral part of the chaplaincy here at St. Swithuns. The chaplaincy aims to be the presence of Jesus in the school and to demonstrate God's love to all the girls. Supporting those who are Christian's and reaching out to those who aren't.
What led you to engage in this calling?
After I graduated from university I decided I wanted to spend a year travelling and giving back while spending time with God. I thought that St. Swithuns was a great match because I get the opportunity to be the younger adult influence and support for the girls here that I wish I had when I was in school.
Is there a passage of scripture that carries special meaning in your daily work?
Jeremiah 29:11. It helps us to guide the girls as they mature and think about their futures.
What are some of the challenges facing the people of England, our partner, or yourself?
Mental health and self worth are a massive challenge we face with the girls of St. Swithuns. Some of the girls come from privileged backgrounds, but with busy and high achieving parents this leads to added pressure and insecurity.
What is a lesson you have learned from our partner that you feel should be shared with churches in the U.S.?
The immensity of the inclusivity of God's love. This is something I already knew but it is a message we try to push with our girls and I think it's important for all churches to be reminded of from time to time.
Which books have influenced your understanding of your country, work, or theology (choose 3-6):
Safe People: How to Find Relationships That Are Good for You and Avoid Those That Aren't – Book by Henry Cloud and John Townsend
How to be a Bad Christian: … And a Better Human Being – Book by Dave Tomlinson
Which films that have influenced your understanding of your country, work, or theology (choose 2-4):
Greatest showman (a favorite of the girls which we use as a start point for teaching the girls about god and their relationships to each other and themselves.
Harry Potter (as a depiction of British boarding. Sadly without the magic)
Narnia (it is British but it also is a great analogy to the death a resurrection of Jesus)
Additional requests:
(optional) Blog link:
(optional) Is there a special food you would like to share a recipe of?
Sticky Toffee Pudding! https://www.bbcgoodfood.com/recipes/ultimate-sticky-toffee-pudding
(optional) Is there a song that they sing at church in your placement you can send us?
12 days of Christmas. This is an iconic St. Swithuns Christmas activity as the entire school community comes together to sing it loud and proud at Christmas with actions included
Erinn's appointment with Time for God (UK), Winchester, England is made possible by your gifts to Disciples Mission Fund, Our Church's Wider Mission, Week of Compassion, and special gifts.
More from Erinn Miller