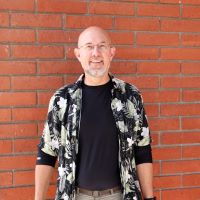 Wally Burman serves with Latin American Biblical University, Costa Rica.
Name: Pastor Wally Burman
Serving with: Universidad Bíblica Latinoamericana (UBL) in San Jose Costa Rica.
The mission of UBL:
UBL offers university education and accessible open training with academic excellence, pedagogical innovation, and relevance to Latin American and Caribbean contexts.
UBL has a missional goal to promote the critical and purposeful participation of our students in the processes of social transformation of their churches, institutions and communities, emphasizing gender justice, economies of well-being, and planetary life.
Here is link to UBL's website: https://www.ubl.ac.cr/
How I fit at UBL: I currently fit into UBL's mission by making improvement in their library. We are busy re-organizing the collection of books, sharing additional duplicate copies with other universities and individuals, and scanning the thesis of the graduating students. All this work is to improve the collection by making it more accessible to UBL students and other folks here in Latin America.
I engaged in this calling to the UBL library because I saw a need for improvement in the UBL library. My ministry focus has been one of finding people or organizations that are in need and then seeking meet that need. I was already in San Jose because my wife, Ann, is the Feminist Theology Professor at UBL. So, beings I was present, available, and in need of my own ministerial focus, I started working in the library. Digitizing a library collection can be challenging and interesting because it involves new technology in the sharing of collections of books that date back many decades. Our hope is to inspire students by digitizing biblical materials by freeing books from non-accessible collections and releasing them to the light of the Spirit.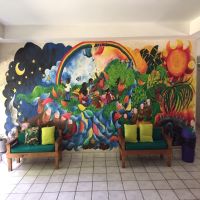 Psalm 23 carries special significance because it reminds me that the Lord is my shepherd and leads in paths of righteousness.
UBL has been embracing the effects of Covid-19 by enhancing its hybrid and on-line programs. In doing so, UBL's enrollments has increased and thus is serving more and more students within Latin America.
A lesson that I have observed from serving at UBL is the continued importance of caring for God's children, the planet, and all of God's Creation. By UBL operating this principle, God has continued to bless and all those associated with UBL. Gracias a Dios.
Which books have influenced your understanding of your country, work, or theology (choose 3-6):
I have attached links from one of UBL's former students. Carmen Hutchinson focuses on Limón Costa Rica. I preached at 1st Baptist Church of Limón on October 31, 2021 (Reformation Sunday). I have included a link to the church service.
His appointment is made possible by your gifts to Disciples Mission Fund, Our Church's Wider Mission, and your special gifts.
More from Garlan Wally Burman