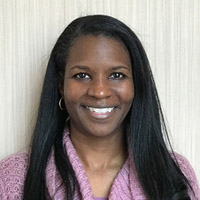 Kahala Cannon serves with the Council of Swaziland Churches (Eswatini), Africa.
Watch Kahala's presentation of her time in eSwatini. (This can be downloaded for use in virtual Sunday School and worship.)
Version without questions
Version with questions
How would you describe the mission of our partner in the Kingdom of Eswatini (Swaziland)?
The Council of Swaziland Churches works to builds the capacity of its ten ecumenical member churches. The Council serves to foster the development of member churches to be the bold prophetic voice for the nation. The Council utilizes a holistic approach to address all intricate, interwoven facets of life: political, social, and economic for the people of Eswatini and Church body as a whole.
The Council of Swaziland Churches works collaboratively with member churches and organizations to fight for and uplift the voices of the oppressed and marginalized; develop educational and social training programs and initiatives; and promote comprehensive knowledge and economic empowerment. Through comprehensive knowledge, the people can be empowered to make informed decisions that will not only impact themselves, but society as a whole.
How do you fit into their mission?
Presently, I serve with the Justice, Peace, and Reconciliation (JPC) team at the Council of Swaziland Churches (CSC). In addition, I will work on women's issues, HIV, and in various areas of ministry to support the mission and programs of the Council of Swaziland Churches. My ministries consist of sharing the gospel through displaying love and compassion while serving to the glory of God.
What led you to engage in this calling?
After serving for three years in Asia, and subsequent home assignments through Global Ministries, I felt both excitement and uncertainty. My experiences and the lessons I learned from our global partners truly transformed my way of thinking and how I wanted to carry out my ministry in the future. Dentistry was enriching; but, I did not feel fulfilled nor did it awaken me, after I had discovered peace and social justice on a global level during my journey abroad. I witnessed how levels of systemic oppression looked in other countries and how the Church is bold in challenging those systems that are unjust and in direct opposition to the Word of God. Likewise, I saw how faith-communities unite on social justice issues. I worked alongside and talked with pastors in Korea that were imprisoned and endured various means of torture because of their social and political justice work. This has led me personally and professionally to a different path of living out a higher calling. My desire is to serve, uplift, and bring light to the marginalized in the areas of advocacy, civil rights, social injustice, and community development.
Is there a passage of scripture that carries special meaning in your daily work?
Yes, here are a few: Psalm 32:8; Colossians 1:9-11; John 13:34-35
What are some of the challenges facing the people of Eswatini, our partner, or yourself?
There are two primary challenges that the Council of Swaziland Churches face in their endeavors to actively care for the immediate needs of society. These areas are a deficiency of human resources and monetary funding to support all of the work that the Council is called to do.
The challenges facing the people of Eswatini are three fold: political, economic, and social.
Political: Undemocratic political system in which the people have little voice and it is difficult to go against the status quo.
Economic: A recent high increase in taxes to decrease the economic debt of the country has led to the depleting of resources and the possibility of devaluing the currency if the trend continues.
Social: Eswatini has a patriarchic social structure. Women are seen as "minor" and have limited involvement with governmental and legislative roles.
What is a lesson you have learned from our partner that you feel should be shared with churches in the U.S.?
One of the foremost lessons that I have learned from our partners is to be patient.
Which books have influenced your understanding of your country, work, or theology?
Mingling With The Mud of Humanity: A Celebration of the First Twenty Years of The Council of Swaziland Churches by Eunice N. Sowazi
The Bible
The Choice by Rev. Dr. Frank A. Thomas
Principles of Conclusive Prayers by Dr D. K. Olukoya
Which films that have influenced your understanding of your country, work, or theology?
"War Room"
"The Least of These: The Graham Staines Story"
Her appointment is made possible by your gifts to Disciples Mission Fund, Our Church's Wider Mission, and your special gifts.
Make a gift that supports the work of Kahala Cannon
More from Kahala Cannon