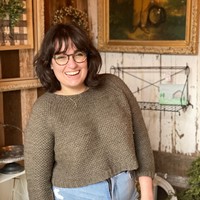 Leda Zakarison serves with the Forum for Development, Culture, and Dialogue, Beirut, Lebanon.
How would you describe the mission of our partner in Beirut?
The Forum for Development, Culture, and Dialogue (FDCD) is a Beirut-based NGO that promotes peace building, equal citizenship, and human rights in the Arab World by creating common spaces for dialogue and building the capacity of community and civil society groups to be catalysts for peace. FDCD offers workshops and events focused on active citizenship and peacebuilding, capacity building for local organizations, and some direct humanitarian aid and intervention. In all of its projects, FDCD uses strategies to provide local institutions and individuals with the tools they need to effect change in their communities. FDCD has focused specifically on Lebanon and Syria, where they have worked hard to establish trust and build networks which promote a common understanding of citizenship between religious and ethnic groups.
How do you fit into their mission?
I serve as the Communications and Program Associate at FDCD. I help get FDCD's message out to the public, and especially people who are not directly impacted by FDCD's work, as well as keeping FDCD's extensive network of volunteers and past participants up-to-date with what's going on in the organization. I also am working on finding creative ways to continue FDCD's important peacebuilding work during the COVID-19 pandemic, and providing some ongoing program support and grant writing.
What led you to engage in this calling?
Growing up in Washington state, I had one pretty narrow view of what it meant to be Christian. I felt called to move to a new region of the world to gain a broader understanding of all the diverse ways Christians live out our shared faith. Living at the Near East School of Theology and working at FDCD, I have the opportunity to live and work with Christians in a completely different part of the world, to learn from them other ways of being Christian I haven't even thought of.
One of my longtime passions is also creating multifaith spaces, promoting multifaith understanding, and finding ways to work together across religious lines to establish justice and peace in larger contexts. Lebanon, which is home to substantial Orthodox, Maronite, and Protestant Christian, Shi'a and Sunni Muslim, and Druze communities, provides a unique glimpse into one way a pluralistic society can be structured, both socially and governmentally. FDCD is also a multifaith organization and focuses much of its work on building understanding across religious divides, and I looks forward to learning more tools for promoting understanding and peace in diverse communities.
Is there a passage of scripture that carries special meaning in your daily work?
1 Corinthians 12:12-26
What are some of the challenges facing the people of Lebanon our partner, or yourself?
Lebanon is currently facing several interrelated challenges – political instability, economic crisis, and the coronavirus pandemic. In October 2019, Lebanese people across the world took to the streets to call for the removal and reform of the Lebanese government, which is based around a 30 year old sectarian power-sharing structure that many people see as obsolete. While a few political reforms occurred in response to the protests (most notably the replacement of the Prime Minister), many Lebanese people felt that these reforms did not go nearly far enough to remove corrupt politicians from office and reform problematic political structures.
At the same time, Lebanon is undergoing a severe financial crisis due to chronic mismanagement of banks and corruption in the fiscal sector. The most tangible consequence of this has been an exponential depreciation of the currency (the "official" exchange rate is 1,500 Lebanese Lira per 1 USD. When I arrived the informal exchange rate was around 2,500 LL per USD, and now it's closer to 5,000, and has climbed as high 7,000 in early June). People have to buy dollars at an inequitable loss on the informal market because the banks refuse to give them dollars and only disburse lira at the outdated 1,500 rate. Lebanon imports many of its staple goods and pays for these goods with USD, and so the rapid depreciation of the value of the lira has led to rapid inflation. The cost of living in Lebanon has skyrocketed and many people are no longer able to afford basic necessities.
All of this is also compounded by the stresses of the COVID-19 pandemic. Lebanon was entirely locked down, with all non-essential businesses closed and strict stay-at-home orders in place, from March 10 until late May. Many people who were already struggling due to the financial crisis, lost their jobs and livelihoods due to these shutdowns. Now that the lockdown has been lifted, more protests are breaking out across the country, with people speaking out against the untenable cost of living as well as political corruption.
Which books, films, and media have influenced your understanding of your country, work, or theology?
Things that have shaped theology and the way I think about mission and justice work in multifaith and multicultural Christian spaces:
The Invention of World Religions by Tomoko Masuzawa
Postcolonial Imagination and Feminist Theology by Kwok Pui-lan
Orientalism by Edward Said
Emergent Strategy, Adrienne Marie Brown
Precarious Lives, Judith Butler
A People's History of Christianity by Diana Butler Bass
His Dark Materials series by Philip Pullman
White Privilege: Let's Talk – A Resource for Transformational Dialogue UCC curriculum about white supremacy
Things that have helped me understand the context in Lebanon
The Lebanese Politics Podcast (Podcast)
The Beirut School and Ibn el Leil , both by Mashrou3 Leila (music)
Heaven Without People (Film)
A House of Many Mansions: The History of Lebanon Reconsidered by Kamal Salibi (book)
Blog link: medium.com/@ledazak
Leda's appointment to the Forum for Development, Culture, and Dialogue in Beirut, Lebanon is made possible by your gifts to Disciples Mission Fund, Our Church's Wider Mission, Week of Compassion, and special gifts.
Make a gift that supports the work of Leda Zakarison
More from Leda Zakarison