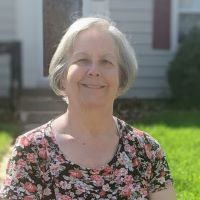 Linda Hanson serves with the Association of Evangelical Institutions of Honduras.
Serving with: Asociación de Instituciones Evangélicas de Honduras, Iglesia Evangélica y Reformada de Honduras
How would you describe the mission of our partner in Honduras? (please include a link to the partners website)
The Association of Evangelical Institutions of Honduras (AIEH) is the branch of the Evangelical and Reformed Church of Honduras that responds to social needs in their communities. This has included providing health care through clinics and more informal "brigades", the Pablo Menzel bilingual school, CEVER (a technical education program), emergency food after the 2020 hurricanes, and assistance in reconstruction after the hurricanes. In addition to the social services provided by AIEH, their programs provide pastoral care and spiritual guidance to the participants of their programs.
https://www.facebook.com/Iglesia-Evangelica-y-Reformada-Honduras-323206567886123/
How do you fit into their mission?
AIEH identified the area of Omoa, Honduras as an area of particular needs due to the devastation of two hurricanes of November, 2020, and its proximity to the border with Guatemala, where deportees from the US reenter Honduras. The Hansons are responding to health care needs for community members and the hurricane victims, still unhoused, and to the immediate needs of returning deportees for food, medical care and diapers, along with providing pastoral care. In addition, they are working with school children who have been unable to attend school due to the pandemic, many whom are older elementary children who don't yet read or write.
What led you to engage in this calling?
The Hansons previously served in Honduras from 2004-2009. They had always hoped to return to mission work, and when they heard of the devastation of Hurricanes Eta and Iota, they felt called to return.
Is there a passage of scripture that carries special meaning in your daily work?
Linda's Scripture choices are:
After this, Paul left Athens and went to Corinth. There he met a Jew named Aquila, a native of Pontus, who had recently come from Italy with his wife Priscilla, because Claudius had ordered all Jews to leave Rome. Paul went to see them, and because he was a tentmaker as they were, he stayed and worked with them.
Acts 18:1-3
But if anyone has the world's goods and sees his brother in need, yet closes his heart against him, how does God's love abide in him? Little children, let us not love in word or talk but in deed and in truth.
1 John 3:17-18
"Is not this the fast that I choose: to loose the bonds of wickedness, to undo the straps of the yoke, to let the oppressed go free, and to break every yoke? Is it not to share your bread with the hungry and bring the homeless poor into your house; when you see the naked, to cover him, and not to hide yourself from your own flesh? Then shall your light break forth like the dawn, and your healing shall spring up speedily; your righteousness shall go before you; the glory of the Lord shall be your rear guard.
Isaiah 58:6-8
What are some of the challenges facing the people of Honduras, our partner, or yourself?
Since the two devastating hurricanes of November, 2020, along with COVID, this already impoverished country has struggled even more. It has now surpassed Haiti as the poorest in the western hemisphere. Honduras snuggles with high levels of poverty, high unemployment, an unresponsive and corrupt government, gang violence, poor quality education and poor infrastructure. Because of this, large numbers attempt to migrate to the United States, usually illegally, seeking safety and employment. AIEH has responded with a program for returning deportees at CEVER, and by having a presence at the border to let returnees knowing they are cared for, but they also struggle financially. They have called the Hansons to provide medical care to those still in temporary shelter after the devastating hurricanes of November, 2020, to meet urgent needs for returning deportees and to work with school children with limited access to education.
What is a lesson you have learned from our partner that you feel should be shared with churches in the U.S.?
We have been reminded of the importance of relationships, of taking the time to greet each other, check in with each other, ask about family, and bless one another.
In Honduras, churches play a central role in responding to the needs of the community. Hondurans are more likely to respond with direct acts of service rather than monetary gifts as seen in US churches which more intimately connects them to people's needs.
Church is central to community life with church services four times a week, an entire day of fasting together with worship each week, and Sunday school along with additional special services. This keeps worship and faith central to their daily lives.
Which books have influenced your understanding of your country, work, or theology (choose 3-6):
American Dirt by Jeanine Cummins.
If God is Love Don't Be a Jerk by John Pavlov-itch
Braving the Wilderness by Brene Brown
Which films that have influenced your understanding of your country, work, or theology (choose 2-4):
Linda's Movies
Sin Nombre
Amor y Frijoles
Berta Didn't Die, She Multiplied
Linda's appointment with the Association of Evangelical Institutions of Honduras is made possible by your gifts to Disciples Mission Fund, Our Church's Wider Mission, Week of Compassion, and special gifts.