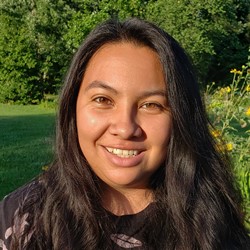 Abi Hernandez serves with the Asian Rural Institute, Japan.
The mission of the Asian Rural Institute is to build an environmentally healthy, just, and peaceful world in which each person can live to their fullest potential. This mission is rooted in the love of Jesus Christ. To carry out this mission, ARI nurtures and trains rural leaders for a life of sharing. Leaders who live and work in grassroots and rural communities primarily in Asia, Africa, and the Pacific form a community of learning each year together with staff and other residents. Through community-based learning they study the best ways for rural people to share and enhance local resources and abilities for the common good. ARI presents a challenge to itself and to the whole world in its approach to food and life. "That we may live together."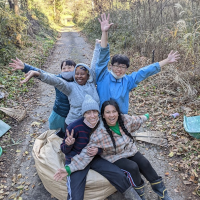 www.ari-edu.org
How do you fit into their mission?
ARI is not just a school, but a community of people. There is not a rigid distinction of Teachers and Students or Staff and Volunteers, but instead we recognize the value and importance of each community member, and how we are all growing, learning, and teaching one another. Christians in Japan are a stark minority, but at ARI, where all people and faiths and backgrounds are welcome, I am able to share my faith and testimony as we all live and work together. I am also blessed to be a member of the Admissions and Recruitment where we work hard to identify potential partner organizations that will function as Sending Bodies who nominate a rural leader, support their training, and collaborate to carry out the vision upon their reintegration to their communities.
What led you to engage in this calling?
I have always loved working outside, and I wanted to explore the truth about how God's love and life connects us all. I was also interested in the concept of "Foodlife," especially coming from a place where I didn't know where the majority of what I ate was coming from.
Is there a passage of scripture that carries special meaning in your daily work?
What are some of the challenges facing the people of _________, our partner, or yourself?
In Japan, as in much of the world, people are often leaving rural life in favor of big city life. Rural communities and agriculture are the backbone of society and their value and the importance of sustainability is increasingly dismissed. ARI is also currently facing perhaps a second year without Participants coming from overseas due to the ongoing pandemic and the borders being closed for students.
What is a lesson you have learned from our partner that you feel should be shared with churches in the U.S.?
ARI has taught me the importance of community, the value of rural life, and the connection between faith, food, and life.
Which books have influenced your understanding of your country, work, or theology (choose 3-6):
Leading with Dignity by Donna Hicks
Just Like Jesus by Max Lucado
Let Your Life Speak by Parker Palmer
Which films that have influenced your understanding of your country, work, or theology (choose 2-4):
Living on One Dollar
Children and Soil
Do You Believe?
Is there a special food you would like to share a recipe of?
ARI celebrates cultural differences and we get to try each other's food all the time! In Japan rice and sugar don't usually go together, so people have been surprised when I've made arroz con leche (rice with milk/rice pudding). I am not much of a cook at all, but this dessert is very simple and it reminds me of home. There are a lot of variations from different countries as well!
Arroz con leche: 1 liter of milk, 200 g rice, 100 g sugar, cinnamon to taste (yields 6-8 servings)
1. Put the milk, sugar, and cinnamon to boil on medium heat (you can always add more cinnamon later if you want more). Milk boils very suddenly so be sure to watch it, and don't cover the pot with a lid (it has always boiled over and made a mess when I've done this).
2. Wash the rice very well (to keep it from sticking to the pot so much.
3. The instant the milk boils, add the rice and put it on low heat. Continue stirring to keep the rice from sticking to the pot until the rice is soft and it is at a consistency that you like.
4. Serve hot or leave to chill overnight in the fridge. It tastes delicious either way! Add cinnamon as you like.
Abigail's appointment to the Asian Rural Institute in Japan is made possible by your gifts to Disciples Mission Fund, Our Church's Wider Mission, Week of Compassion, and special gifts.
More from Maria Abigail Hernandez