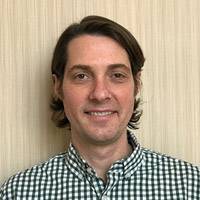 Mark Knowles serves with the Lesotho Evangelical Church, Lesotho.
Watch Mark and Danielle's presentation of their time in Lesotho. (This can be downloaded for use in virtual Sunday School and worship.)
Version without questions
Version with questions
Describe the mission of our partner where you serve.
The Lesotho Evangelical Church in Southern Africa (LECSA) is the oldest church in Lesotho, dating to the arrival of French Missionaries in the 1830s. As such it is one of Lesotho's largest denominations, with membership in the hundreds of thousands. LECSA's Vision Statement describes the church as aspiring to create "a healing, well-informed, and empowered community, which is able to bring about renewal, transformation, and peace with justice." This vision of community and impact on the country is manifested by the hospitals and health centers it has established, its 571 (primary to high) schools, its Seminary (established in 1882) and other adult educational institutions, a radio station, an active Peace, Justice, and Integrity of Creation Commission, and many other organizations.
What is your role in their mission?
I work as LECSA's Projects Officer, which means helping to ensure the church's vision above is better fleshed out in reality. My role mainly comes down to administrative tasks and communication, as each relevant institution/office guides their respective project. But it is fun to be able to see, up close, the way in which LECSA's vision is not only quite real, but also expanding in reality.
What led you to want to serve?
I've always felt a pull towards serving in some capacity, and most of my work life has been in some area of service. But in terms of wanting to go overseas with Global Ministries it was three broad strains merging together. One was the international experiences I had, especially a formational semester in Kenya in college and several years in El Salvador with Peace Corps. A second was working for four years in our Disciples church in the area of service ministries (and enjoying it far more than I anticipated), which included leading a couple of short term trips with Global Ministries. And a third was wanting to share an extended cross-cultural experience with my wife, Danielle. It was these three strains merging together that led us to pursue this particular work in a faith context.
Is there a passage of scripture that carries special meaning in your daily work?
Luke 10, where Jesus' followers are sent out to live and share peace with those that receive them; then they return to process this experience joyously with Jesus; then Jesus affirms the greatest commandment of loving God and loving others; then Jesus changes everyone's understanding of love with the story of the Good Samaritan, where true mercy comes from the one who is least expected to show it. These things are all related, all key to this central passage of this most revolutionary Gospel. We're still called to declare peace to the others by sharing life with them; still called to savor such moments in joy; still called to love God and others; still called to change our vision so that we see truest mercy coming from where we least expect it.
What are some of the challenges facing the people where you serve or our partner?
Basotho partners readily identify several issues they are facing currently as quite challenging: some of the highest rates of TB, HIV/AIDS, and mortality in the world; increased drought in recent years, as climate change directly affects the key economic areas of agriculture and water (a major export); recent political contention; teachers' strikes and closed schools; delayed/late subvention payments to health institutions; foreign control of natural resources; lack of employment; issues of urbanization; abuses by those in power; and any/all sorts of injustices, personal and systemic, that prevent the "healing, well-informed, and empowered community" that LECSA envisions for Basotho everywhere. (Also, it should be noted that as LECSA is also now present in South Africa, this very much includes the challenges facing Basotho—and all people—there, as well.)
What is a lesson you have learned from our partner that should be shared with churches in the U.S.?
Just one lesson? I'm not sure I can do that. If there are many challenges, then there are also many lessons learned in how Basotho respond to those challenges. Lessons such as knowing that challenges themselves do not mean there cannot still be a real, vibrant church in the midst of challenge. That Basotho look to find things that unite them, and take pride in doing so. That setting aside an entire day for an elaborate offering service can actually be an enjoyable highlight of the year. (Seriously.) That there is value in starting conversations with "Peace," and starting meetings with prayer, and starting work weeks in offices with group song. (It does not have to be these specific things, of course, but the lesson is that it takes intentionally doing some small things that acknowledge the common is sacred if we want to make sure the sacred is meaningful.) That congregational singing can—and should—still happen in parts. That hospitals and schools being in places that otherwise wouldn't have them is gospel. That great teachers find ways to teach regardless of resources, and yet also get better with better resources. That being part of a weekly prayer group is about so much more than just prayer—which is precisely the point of prayer, I suppose. None of these lessons are too surprising, perhaps, but nonetheless experiencing them has been encouraging to me at important moments here.
What are some ways that churches can show support to the people where you serve or our partner?
Churches can show support by taking time to cultivate a global understanding and focus. (Yes, personal, community, local, and national issues will always be important, so it is not a matter of neglecting those. Quite the contrary! Just that at times a broader perspective is precisely what is needed to better make sense of difficult things at our immediate level.) We are fundamentally connected with all the other 7.7+ billion people of the world as children of God, as we are fundamentally connected to all of creation. So anything that can be done to get that bigger perspective is a form of support. And if that can be done by knowing Lesotho—knowing where it is on a map (yep, one of those dots inside of South Africa) or how to pronounce it (ləˈsuːtuː, or Le-soo-too), or learning the rich history of faith and vibrant churches in this country, or praying for our partners here, or supporting a specific project, or considering visiting—all the better.
Also, churches should be reminding its members that there are opportunities for people to actually go all over the world with Global Ministries. That can be short-term church/group trips through the People-to-People Pilgrimages, young adults spending time as Global Mission Interns, short and long term volunteering for people of all ages, and even as full Mission Co-Workers. We were fortunate to have been at a church that had people participating in these programs, which was a big part of why we are here today, and I suspect that there may be people like us in your churches who don't know of these opportunities.
Which books have influenced your understanding of your country of service, work, or theology?
The Role of the Basutoland Progressive Association in the Formation of the Modern Political Parties in Lesotho, by Phillip Phamotse Mapetla
A Short History of Lesotho, by Stephen J. Gill
Oscar Romero: Memories in Mosaic, by Maria López Vigil
Waiting for God, by Simone Weil
A Theology of Liberation, by Gustavo Gutierrez
Which films have influenced your understanding of your country of service, work, or theology?
The Forgotten Kingdom
Monseñor: the Last Journey of Oscar Romero
A series of interviews with Desmond Tutu
The Good Place
His appointment is made possible by your gifts to Disciples Mission Fund, Our Church's Wider Mission, and your special gifts.
Make a gift that supports the work of Mark Knowles
More from Mark Knowles