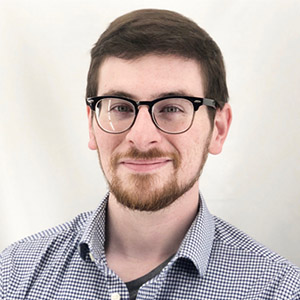 Sean Amato serves with the Coptic Evangelical Organization for Social Services (CEOSS), Egypt.
How would you describe the mission of our partner in Egypt?
Celebrating its 70th anniversary this year, the Coptic Evangelical Office of Social Services (CEOSS) is one of the most prominent non-governmental organizations in the Middle East. Delivering services to all Egyptians "regardless of gender, race, religion, or beliefs", CEOSS engages in a wide variety of development activities and socio-cultural efforts to strength the societal fabric of Egypt. Departments such as the Local Development Unit coordinate educational support for at-risk children, vocational training for young people, and medical assistance for the underprivileged; dialogues between conflict-prone religious groups are held as part of the efforts of CEOSS's Forum for Intercultural Dialogue (FID), while material and media production is conducted by sub-organizations such as Dar El Thaqafa (DET) and the internal media production team.
How do you fit into their mission?
As a Communications Associate with CEOSS, I have the privilege of utilizing my native English fluency and prior administrative experience to assist with the composition and proofing/editing of English language documentation, including upcoming updates to the English language portion of their website. I work with the daily goings-on of the agency: meetings with new co-workers and supervisors, all keen to utilize my skills to the benefit of the agency's mission. I have also conducted several conversational English classes within the agency – a learning experience for those participating, and especially for myself!
What led you to engage in this calling?
Through most of my life, I had the ability to observe the daily kindness of my parents: wearing themselves out to provide for me and my sister, readily inviting our friends and family into our home as guests – and as housemates, from time to time – even when resources were thinly-stretched. Life was never perfect or easy, but my parents did their best to ensure that I would prosper (despite my best efforts to the contrary). It took me until almost my 30's to recognize the deep well of safety and love that they represented, and even then only after a tumultuous period in my own life. I began to acknowledge the importance of finding new ways in which to support and benefit others as part of my faith, which led me to my spiritual home of Beneficent Congregational Church in Providence, Rhode Island.
Is there a passage of scripture that carries special meaning in your daily work?
"Iron sharpens iron, and one person sharpens the wits of another." (Proverbs 27:17, NRSV)
What are some of the challenges facing the people of Egypt, our partner, or yourself?
The daily life of many Egyptians is impacted by many matters well outside of their control. Utility scarcity leading to shortages, impacting quality of life and ability to engage in daily activities such as cleaning and cooking. Economic issues, although improving, are still prime concerns as well: the devaluation of Egypt's currency in 2016 continues to impact the financial security of the average Egyptian home or business, and official statistics indicate that approximately 30% of the population lives below the poverty line.
What is a lesson you have learned from our partner that you feel should be shared with churches in the U.S.?
Although there were differences between them, Paul and James seemed to agree on the manner in which faith – the determining matter that contribute to salvation – naturally lead to good works. Paul stated in Galatians (5:6, NRSV) that "the only thing that counts is faith working [or, becoming effective] through love"; James goes further, proclaiming that "faith without works is… dead" (James 2:26, NRSV). Faith has allowed Christians to grow with new challenges, and respond to the twists and turns of each era with grace; places of discomfort and strangers become safe zones and companions. Graceful adaptability becomes a way of life.
CEOSS embodies these values. Through interfaith and intercultural efforts, equitable dialogues are made possible where previously there had been historical strife; constantly-evolving programming and priorities act as cornerstones for the agency, allowing the organization to assist Egyptians despite ongoing current events. CEOSS is an exemplary instance of Christian kindness made real, and the diverse works in which they engage are a unique manifestation of that "graceful adaptability". Their efforts go well beyond "talking the talk" – they "walk the walk" alongside their people, their international partners, and unquestionably do so in the way of Christ.
Which books have influenced your understanding of your country, work, or theology?
The Map of Love, Ahdaf Soueif
The Televangelist, Ibrahim Essa
The Fire Next Time, James Baldwin
Salvation on Sand Mountain, Dennis Covington

His appointment is made possible by your gifts to Disciples Mission Fund, Our Church's Wider Mission, and your special gifts.
Make a gift that supports the work of Sean Amato
More from Sean Amato