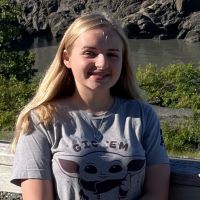 Taylor Rapp serves with Social Services of Dominican Churches (SSID), Dominican Republic.
Serving with: SSID (Servicio Social de Iglesias Dominicanas)
How would you describe the mission of our partner in the Dominican Republic? (please include a link to the partners website)
SSID is working to help improve the living conditions and quality of life of underserved populations in the area, including women, children, and refugees from Haiti. It does this through education and peaceful initiatives to cross the cultural divides between Haitian and Dominican peoples.
How do you fit into their mission?
I have been able to observe several projects in the field, but I mainly work on researching at the home office in Santo Domingo.
What led you to engage in this calling?
Global Mission Interns has been something that I have wanted to be a part of since I first heard about it in middle school. I love helping people and getting to explore other cultures, and this allows me to do both.
Is there a passage of scripture that carries special meaning in your daily work?
James 1:22-25
This was the scripture which was spoken on the day of my send off from my home church (First Christian Church, Tyler TX), and it holds a very special place in my heart.
What are some of the challenges facing the people of the Dominican Republic, our partner, or yourself?
Like everything else, Covid has impacted how much, and to what extent we are able to interact with the people around us.
What is a lesson you have learned from our partner that you feel should be shared with churches in the U.S.?
It is important to stay in close contact with the groups you are helping so that you know what they need when they need it.
Taylor's appointment with Social Services of Dominican Churches, Dominican Republic is made possible by your gifts to Disciples Mission Fund, Our Church's Wider Mission, Week of Compassion, and special gifts.
More from Taylor Rapp