Center for Support of Girls in Need (CARAN)
Mozambique
The Christian Council of Mozambique is a national council of churches that relates to Global Ministries. Its membership includes the United Congregational Church of Southern Africa – Mozambique Synod.
Mozambique is in southern Africa, bordering the Mozambique Channel, between South Africa and Tanzania. The official language is Portuguese with indigenous dialects. Its geography has coastal lowlands with high plateaus and mountains. The country often must confront severe drought, devastating cyclones, and floods.
Mozambique is recovering from a civil war that ended in 1992. It is among the world's poorest countries and remains dependent on international financial backing. Its population is suffering from extreme poverty, malnutrition, disease, hunger, and a high illiteracy rate. The high rate of HIV infection is alarming and AIDS has lowered the average life expectancy. Mozambique's large and secondary cities are plagued with violence and crime. Young girls are victims of these conditions due to social conditions, abandonment, and dominant practices in the treatment of women. Girls come from situations where they are abused physically. Many girls have been orphaned and some are infected with AIDS.
The Christian Council of Mozambique founded the Center for Support of Girls in Need (CARAN) in 1996 to support girls in Maputo who might otherwise be on the streets. The Center supports approximately 35 girls, ages 6-16, many of whom live on-site as well as additional girls who come in daily. The girls are enrolled in school and around 90 percent do very well in their formal studies, quite an accomplishment considering the obstacles they have faced.
At the Center the girls receive proper nutrition, housing, health care, and skills training. The skill-building courses include computer and language skills, cooking, sewing. They also participate in recreation, games, and traditional dance instruction. They participate in an income-generating water project in which they are selling fresh water to the local community. The girls have expanded CARAN's garden and have begun to raise chickens. There are fellowship events with members of the Center's Advisory Council and children from member churches of the Christian Council. CARAN encourages extended family visits and relationships. After their successful residence, some girls are reincorporated into their families, while others go on to find a job and live independently.
CARAN dreams of expanding their project into unused, neighboring school buildings. These old school buildings are owned by the Christian Council of Churches and, at the moment, are not being used. They are in excellent condition and have access to water and electricity. The dream is to use these buildings to provide further training and education to the girls when they leave the center at 16 years old.
CARAN is full of potential in their ministry with and for the girls in their care. CARAN is an important project and has had much success. The girls have greatly benefited from the Center. They are learning valuable life skills and are enjoying happier lives.
On a visit to the center a group from Global Ministries was stunned when one of the young women said, "Thank you for all you have done for us, but please do not forget that there are many others who have even less than we do. It is our hope that you will help them too." The group had been worried about the basic facilities offered by CARAN, but this young woman realized that even the smallest opportunity had provided her a better life than many others could hope for. Through your support CARAN can expand its ministry to reach more girls living at the margins in Matola.
The following is a list of examples for how your gifts can support the work of CARAN:
$30 can help provide school supplies or materials for an income generation project (chickens, sewing, hair salon)
$50 can help provide nutritious meals and health care
$100 can help provide computer and language skill instruction
$150 can help provide training for the girls in sewing
$1,000 will help with projects that would lead to greater sustainabilty
Update
In 2011 CARAN identified the completion of restrooms and showers as a priority, as these facilities had not been renovated since the inception of the project in 1996. With support from donors connected through Global Ministries to the work of CARAN, the new facilities are now nearing completion – with walls raised; the roof in place; pipes, wiring, and drains in working order; the tiles laid; and a walkway built, to limit the amount of dirt tracked in – the CARAN center is now better suited for their mission of providing support to young women in Maputo who might otherwise be on the streets.
Prior to the construction of these new restrooms, CARAN participants had to use a rudimentary outhouse. These new toilets will not only provide a more convenient option, but also will help to reduce the spread of communicable disease, and limit breeding spaces for biting insects. Furthermore the new sinks will provide the water needed for washing clothes.
Additional donations were designated to help complete the final stages of the construction of these new restrooms. These funds will cover the cost of:
Installing doors, windows, and screens in the bathrooms
Increasing the lighting throughout the facility
Purchasing brick, tile, and accessories for refurbishing rooms
Painting the new bathrooms
Hiring labor for these projects
Support this Ministry
To make a gift for this ministry online or by check use the online donation page.
100% of your gift will be directed to Center for Support of Girls in Need (CARAN)
You will receive updates on the work in this area as they become available
Share in the vision of God's abundant life for all people
---
Related Content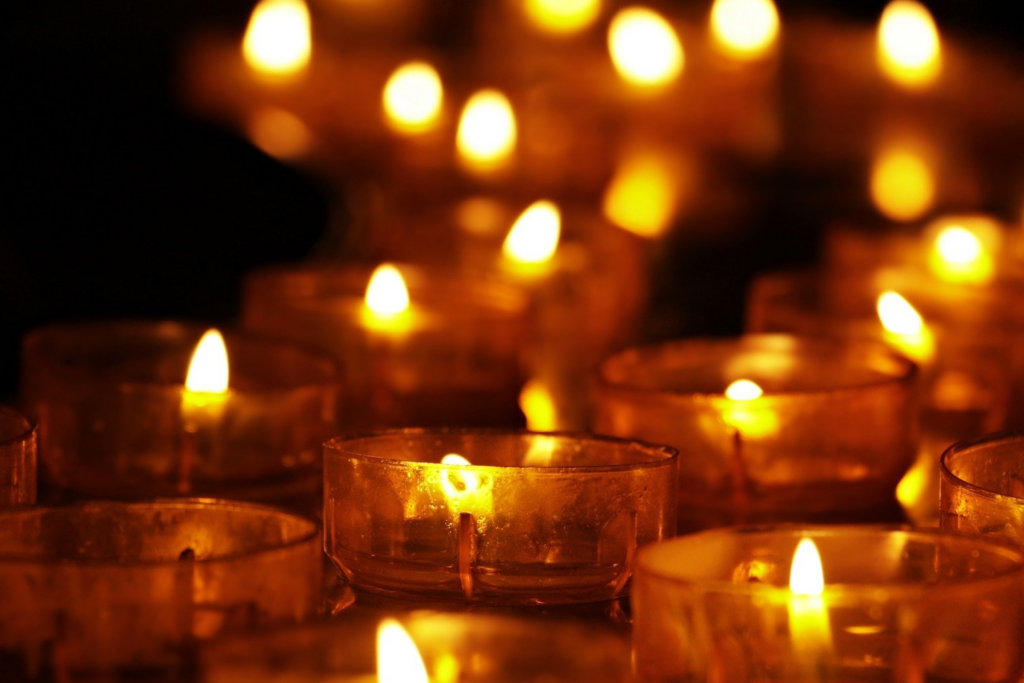 Dear Brothers and Sisters in the ecumenical family, Ecumenical greetings from the All Africa...
Read More