Church Capacity Building – Amena Cristovao
East Timor
Timor Lorosa'e or East Timor is the eastern half of the Island of Timor in Eastern Indonesia. It is approximately the same size as Connecticut and lies north of Australia across the Timor Sea. East Timor gained its independence after nearly 30 years of occupation by Indonesia(1972-1999) and four centuries of occupation by the Portuguese. Independence was won in an election in May of 1999. After interim oversight by the U.N., East Timor became a new nation in May of 2002. The years of campaigning for independence and preparing for independence were fraught with conflict between local groups and the Indonesian military. There was a great loss of life during the Indonesian occupation. Many homes and churches were destroyed. East Timor is now burdened by poverty, illiteracy, and malnutrition.
The Igreja Protestante iha Timor Lorosa'e (The Protestant Church in East Timoror IPTL) has organized a plan to improve and make more transparent all administrative and financial operations including public auditing of church financial records and local and district meetings to present reports on progress and challenges to the other churches in the region.
Global Ministries provides support to IPTL for capacity building of its leaders and constituents in a variety of areas. A new effort was launched in 2012 to raise funds in support of a 24-year-old woman from Lospalos, Amena Cristovao, who has worked in IPTL's Immanuel Clinic since 2009 as a laboratory technician. She is a high school graduate and received basic but limited skills training from the Timorese Ministry of Health. At present, East Timor does not have any formal lab training programs.
Global Ministries wishes to provide support for this young woman to take a medical laboratory program at Lake Superior College in Duluth, Minnesota, with the understanding that she will return to East Timor and continue working in the IPTL medical program. After an intensive English course and general orientation, she will study in Duluth and live with members of Peace United Church of Christ, while attending Lake Superior College. Upon completion of her studies, she will return to East Timor and work in the Immanuel Clinic in Lospalos for at least three years. This training will benefit Immanuel Clinic and the broader medical community, given that the clinic is an integral part of the district's wider healthcare system. This newly-trained medical lab technician will have many opportunities to share her skills with other colleagues, in order to increase the standards of care in Lospalos and beyond.
Additional capacity-building support for IPTL is needed in areas of administration, financial, and project management. Church leaders are working diligently to learn new and systematic accounting systems and to improve administrative efficiency and accountability on all church levels. IPTL plans to provide training sessions for church administrators, auditors, and church elders to be better equipped to serve their congregations and communities. Project Management Training for church staff will include strategic planning, proposal writing, and monitoring and reporting systems. These skills will help keep the IPTL looking to the future and strengthen its ability to report on progress.
Follow her progress over the next three years here (the most recent story will be at the top).
Letter from Amena – December 2013
Dear Friends,
I want to share about my school in the Fall semester 2013 and the plan for Spring semester 2014.
Praying to God and working harder are the way to achieve my goal in America. As a student who started a new experience in the Fall 2013 at a community college in Minneapolis, MN, I was so nervous, for the first time I had come to America by myself. I was worried that I will not have friends, that I would have unhelpful instructors and unfriendly classmates. However, the reality showed me the opposite. I had a lot of friends, my instructors were helpful and I had nice classmates. I always had good moments with my friends during the lunch times at school and we share our cultures with each other in class and out of class.
I learned a lot of new skills in the Fall semester at Minneapolis Community and Technical College (MCTC). I took three classes as pre-program requirements at Lake Superior College: Math, Reading and Writing Comprehension. I was so happy that I was able to take those classes because I have improved my reading, writing and math skills. I have not only learned to improve my English skills, but also I have learned about food and plastic pollution in America and in the world. I have learned how important it is to manage my time to study as much as I can, go to class on time, respect my instructors and classmates, turn in my assignments on time and participate in my classes. I was not really worried that I couldn't pass my classes because I have seen a big motivation, and self-confidence in myself. I went through all of the new experiences in this term, and hope that I will learn more and more until I finish my study in America.
Taking advantage of MCTC really helped me when I had trouble with my assignments. Because the college had a big Learning Center with a lot of tutors, I took advantage of it. I used tutors to help me when I had troubles with my essays and math. I used to go to my instructors' offices during their office times to ask for help when I needed it. As international students, my friends and I liked to study together to improve our English skills. We liked to share our ideas about how to encourage ourselves to study harder, so that we can achieve our dreams and go back to our countries. Asking for help from tutors and instructors, and studying together with friends are really improving my education skills. In fact I passed all of my three classes with good grades and am ready to move to the next term.
God is sending me to the next step. I am moving to Duluth in January 2014, and will stay with Tom and Linda Curran who are members of Peace UCC in Duluth. I will continue the other course requirements in the Spring semester at Lake Superior College in Duluth. I have registered for my classes for the next term: Chemistry, Biology, Human Anatomy and Physiology, Medical Terminology and English (reading comprehension). All of the five classes make up 12 credits. I will start my classes in January 13, and start my major (Medical Laboratory Technician) in August 2014. I hope I will enjoy my study at Lake Superior College and have more learning experiences to share with my friends whoever they are.
All of the new experiences that I got in the Fall Semester 2013 and in the future is because I have the "Power" — the power from God through God's people in the world. I have people that support and love me wherever I am. They are people who are near and far, people whom I know and I don't know; people who are not from the same background as me. With God's love and faith we are the same. You all support me through prayers and financial gifts. I don't know each of you but through this letter, I would like to thank you so much for supporting my education in the USA. Please keep praying for me and supporting me, so I can finish my study in the USA and go back to my country (East Timor) to serve our friends and family.
God's blessing with all of us, Amen.
Amena Cristovao
Letter from Amena – May 2013
Dear Friends,
I want to share with you about my summer plans.
Doing fun activities in America is one part of my dream. I have had a really good time since I have lived with Tom and Monica (Liddle) in Minnesota, and I have had a lot of fun with their kids, Hannah and Simon. I had fun times with my friends from different countries at school at the Global Language Institute (GLI). The teachers were helpful and friendly, and I graduated from GLI on May 17, 2013. I have a few plans for this summer which are new for me. However, I believe that I will have fun and have good experiences.
The first plan is going to Disciples of Christ summer camp in Indiana. On June 15, I will fly to Indiana for summer camp and, because it is a new place and a new activity, I will have Monica's parents to pick me up at the airport and I am going to spend a night with them. Then they will take me to the place where the camp will be. I will spend twenty six days in Indiana.
The next plan is flying to four different places. On July 12, I will fly to Florida for the Disciples of Christ General Assembly. Then I will fly back to Indiana to spend five days with Monica's parents and come back to Minnesota in late July. Then, on August 10 and 11, I will go to Madison, Wisconsin, for a gathering of Timorese people in the USA. Then I will begin college at the end of August.
I would like to say thanks to Global Ministries for helping me to go to school in the USA and my activities that I mention above. Those activities will make me learn what the camp feels like, and travel from one place to another. To travel around from one place to another is really a chance of a lifetime because I didn't travel a lot when I was in East Timor. I am so lucky to have Global Ministries to support my school in the USA and have nice people around me. God's love and peace be with you.
Sincerely,
Amena Cristovao
Letter from Amena – January 28, 2013
Greetings!
I am writing an update to inform you of my studies and plans, and to express my gratitude for your financial support, prayer and interest in my efforts.
A bit of background on me:
I am twenty five years old, and I come from a family of ten people. I am the oldest of five brothers, two sisters. My family lives in a simple house in East Timor. Before I left East Timor, my family relied on the salary which I received from my job in the Clinic Imanuel, a ministry of the Protestant Church of East Timor. It was there that I met and worked with Monica Liddle for the past 3 years. Before Monica left, she helped arrange an opportunity for me to come and study in the United States so I can improve my medical laboratory skills and return to Timor to help in the development of my country.
I am very happy to come to the U.S.A to learn English and to improve my skills in medical laboratory technology. Although America is a different culture, food, and weather, however I really enjoy this new experience. I feel far from my family, but since I am living with Monica, Tom, Hannah and Simon I feel like they are my family.
Current studies in the U.S.A.
I arrived in the U.S on August 18, 2012. I am living in St. Paul and I am studying English in Global Language Institute (GLI). I have been studying there for five months. I have learned a lot from my school at the GLI and at home with Tom and Monica Liddle. My English is much better than before. I have improved my speaking, listening, reading comprehension and writing. My major goal at GLI is to pass the TOEFL test in April. Then next fall, I will move to Duluth to go to Lake Superior College. I will study Medical Laboratory program for three years. In Duluth, I will stay with Tom and Linda Curran who are members of Peace UCC. After I finish my school in Duluth, I will go back to East Timor to work as a laboratory analyst in Clinic Imanuel, Lospalos.
I am so happy and thank you again for support and interest in my study. I will use this good opportunity to study hard to achieve my major in the U.S.A. To achieve my goal I need your continued support and prayer.
Amena Cristovao has been in the US for five months. She attends the Global Language Institute in downtown St. Paul, and has made new friends and earned the respect of both students and staff. After just three months of English coursework at GLI, she was honored with the opportunity to be Master of Ceremonies at the monthly GLI graduation ceremony on November 30, 2012. Before the assembled students and staff, one of her instructors spoke highly of Amena's commitment to learning English, her attention to detail, her positive attitude, and her contagious laughter!
Amena will continue her English studies at GLI through this spring. She will be heading to Duluth for college this fall, to attend Lake Superior College's Medical Laboratory Technician program. Amena has been working to improve her English by participating in presentations at several Minnesota UCC churches this month with Tom and Monica Liddle, her host family. Congregations are very pleased to hear Amena speak of her own life experience in East Timor, and have been very complimentary about Amena's communication skills
A Testament that God IS still Speaking – Amena's story by Monica Liddle
I am compelled to share the story about how Amena came to live with us here in St. Paul, Minnesota, all the way from Lospalos, East Timor. The story, I believe, is a testament to the power of faith, and what can happen when people trust in God, as well as help themselves to realize a dream.
As a Global Ministries missionary working with the Protestant Church of East Timor, I met Amena Cristovao in 2009. She was 22 years old. Amena had recently received some basic training from the local hospital laboratory in Lospalos, where she learned how to make blood smears to test for malaria, and also sputum smears for tuberculosis. She knew how to use a microscope and she had learned very basic skills in identifying malaria parasites and acid fast bacilli, or TB, during her hospital training. When we met, she had just begun work in Clinic Imanuel as the laboratory assistant when I joined the staff as clinic doctor.
Throughout my mission service at Clinic Imanuel, I had the fortune of working with five amazing Lospalos women during my three years in the village. Amena was the youngest, and also the newest addition to the clinic team. She was quietly confident, respectful of the other staff, who were all her "big sisters," in Timorese culture, and she was always interested in learning. Amena seemed to have a perfect blend of determination, intellectual curiosity, and discipline to make her excel in what she put her mind to doing.
In August 2011, Global Ministries' South Asia Area Executive, James Vijayakumar, and Co-Executive of Global Ministries, Jim Moos, made an annual mission site visit to Lospalos and Clinic Imanuel. I remember Vijay walking through the clinic during the busy morning work hours, and complimenting the staff on their impressive work. Vijay was speaking English, and the staff understood little of his compliments, so I translated into Tetum so they would understand. Before he departed the clinic, Vijay told the staff that Global Ministries would like to support their continued education in the health care field. As I translated, the women smiled; such an offer was rare to come by in Lospalos, East Timor.
Two months later, friends from our home church, Peace United Church of Christ in Duluth, Minnesota, came to visit us in Lospalos. Traveling all the way around the world, Tom and Linda Curran and Pastor Paul VanAntwerp arrived on a Sunday night, after a final and very bumpy 5+ hour car ride from the capitol, Dili, that left them feeling a bit like they had indeed landed at the end of the world. For a week, Tom, Linda, and Paul spent days alongside our family, observing patient care at the clinic, painting the exterior of the clinic, and sharing meals and song with our community.
At the end of that week in Lospalos, new friendships had been fostered between the clinic staff and our Duluth friends. Tom and Linda had been touched especially by Amena, whose English was just good enough for her to hold brief conversations. Tom and Linda told me, just before they left Lospalos, "If Amena ever came to college in Duluth, we would be happy to host her!" It was perhaps said on a whim, and yet I immediately followed with, "Are you serious? Because if you are…."
And thus began the process of securing Amena an opportunity to continue her education in America, to train her to be a skilled and knowledgeable medical lab technician so that through her skills and knowledge, she will have the capacity to improve the quality of health care in her home community and in her country. With Global Ministries' support of our partners in the Protestant Church of East Timor, and specifically their health care ministry of Clinic Imanuel Lospalos, along with the Currans' offer to host her, the possibility for Amena to fulfill a dream of a college education was born.
On August 12, 2012, after months of planning and preparation, Amena boarded a plane for the first time in her life, saying farewell to her mother, her father, and siblings, and flew to Indonesia. In Jakarta she interviewed for her visa at the US Embassy. In just a few days, with the help of Michael Koeninger of Church World Service, she returned to the airport in Jakarta and boarded a plane for China en route to America. She navigated the LAX international terminal solo, making it through customs with her luggage in tow, met a stranger/friend and long-time Timor supporter who was ready and waiting for her, and who helped her find her way to the domestic terminal, and finally landed in Minneapolis-St. Paul on August 18, to the waiting grace of Tom's parents, who met her and housed her while Monica, Tom and family returned from itinerating in the Pacific Northwest.
Each step of the way, as she moved through the process of preparing for this opportunity to study in America, Amena accepted the ambivalence, the uncertainty and the unknown with everpresent faith. At times, challenges arose which seemed like roadblocks to moving forward with plans. Yet, Amena's faith always remained, and with an ever positive spirit, she would simply ask, "What do we do now?" and carry on.
Amena recently shared with me that throughout high school, she had always dreamed of going to college, but due to her family's financial situation, she was not able to do so after graduating from high school in 2006. So, she volunteered with her local Red Cross Chapter in Lospalos, and gained leadership skills as well as health education. In 2009, she was offered an opportunity to learn basic medical laboratory skills at the local hospital, and this opened the door for her future work at Clinic Imanuel.
We never know just how our dreams will manifest. Yet, Amena's story reminds us that God is still, always, speaking in our lives.
Dear Friends of Global Ministries:
I am writing to update my experience at school and a little bit about my plan for the future. After living with Tom and Monica Liddle [former missionaries to East Timor] in St. Paul, Minnesota for a year, I moved to Duluth, Minnesota in January 2013 in order to continue my pre-requisite courses at Lake Superior College. I am happy that I survived the horrible winter. During these last two years in the U.S., I luckily finished most of my pre-requisites and started my Medical Laboratory Technician program in the fall semester of 2014.
The program is a very challenging, but I enjoy it. The classes that I took last fall are Anatomy and Physiology (pre-requisite), Student Success Seminar as an online class (pre-requisite), Zumba, Immunology and Serology and also Med Lab Tech Introduction and Instrumentation. Immunology and Serology, and Med Lab Tech Introduction and Instrumentation are introductory classes for the program, and they have given me an idea of how difficult the materials will be as I move into the next semester in January 2015. However, I am dedicated to persevering through the demanding program. I have learned a lot about ethics and HIPPA laws that keep patients' information secret. Timorese healthcare workers freely discuss patients' personal information, but when I return to East Timor, I would like to advocate for patients' privacy. Ethics and HIPPA are great topics to learn because I want to create positive relationships with my co-workers and my patients.
I am not sure how long my school will keep me here in the U.S., but with your support, I hope to finish my school in late May 2016 and go back to East Timor. In addition to my laboratory duties, I want to use my knowledge to help patients understand how to protect themselves against common diseases in my country, such as Malaria, Tuberculosis and Malnutrition.
Lastly, I would like to thank you so much for supporting me through Global Ministries. You have given me an amazing opportunity to better myself and help others when I return to East Timor. Thank you from the bottom of my heart.
Amena Cristovao
As Amena explains above, after having to take more English and pre-requisite courses than she had planned, she is now working hard in the Lake Superior College Medical Laboratory Technician program. Global Ministries would like to support her, through special gifts designated for this purpose, for the full program, that should conclude in May 2016.
The budget for Amena's 2015-2016 academic year is:
Fall 2015
| | |
| --- | --- |
| 14 credits ($194.05/credit) | $2,716.70 |
| Fees ($22.97/credit) | $322.58 |
| Books estimate | $500.00 |
| Sub-Total | $3,539.28 |
Spring 2016
| | |
| --- | --- |
| 13 credits (194.05/credit) | $2,522.65 |
| Fees (22.97/credit) | $299.61 |
| Books Estimate | $300.00 |
| Sub-Total | 3,122.26 |
Total Support
| | |
| --- | --- |
| Academic Expenses 2015/2016 | $6,661.54 |
| 10% Incidental Expenses | $700.00 |
| Total Support Requested | $7,361.54 |
It is important to note and appreciate that Amena is being supported very significantly by Peace United Church of Christ in Duluth, Minnesota and by the church family with whom she lives.
Upon her return to East Timor after graduation (hopefully in May 2016), Amena has committed to work in the Immanuel Clinic in Lospalos, East Timor (where she first encountered her vocation in health) for three years.
Global Ministries welcomes further gifts in support of Amena Cristovao and her studies to become a Medical Laboratory Technician.
Support this Ministry
To make a gift for this ministry online or by check use the online donation page.
100% of your gift will be directed to Church Capacity Building – Amena Cristovao
You will receive updates on the work in this area as they become available
Share in the vision of God's abundant life for all people
---
Related Content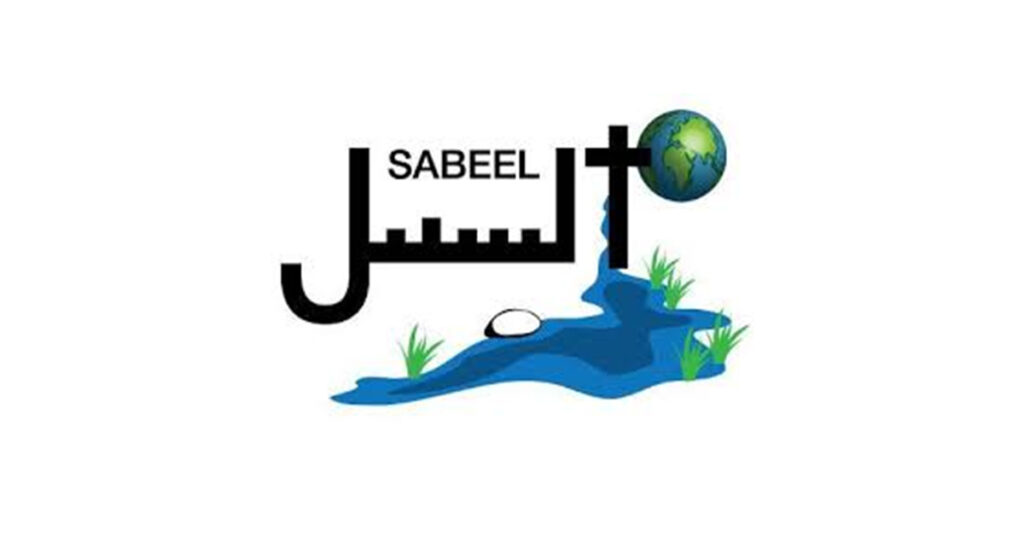 More than a week since the beginning of a series of catastrophic events in Gaza, the West Bank,...
Read More