Deep Griha
India
India is the second most populated country in the world and home to over 1.2 billion people. Pune, India, is surrounded by hills and located 106 miles south of Mumbai, the capital of Maharashtra. The state of Maharashtra is one of the largest states in India, in both population and land. Overpopulation severely handicaps the economy and about a quarter of the population is too poor to afford adequate nourishment on a regular basis. Indian society is oppressed because of their divided social groups, extreme poverty, and lack of education.
Deep Griha is an independent, charitable organization working to better the lives of people living in and around Pune, India. Deep Griha, which means "Light House," was started in 1975 with one small clinic giving medical care to patients in the slums of Pune. It was apparent that wellness and nutrition go hand-in-hand and a program was started to meet this need. This began a natural progression of community development programs. Global Ministries has worked with Deep Griha since its establishment.
Deep Griha now has a staff of over 130 doctors, nurses, teachers, social workers, technical instructors, and many others. Deep Griha's mission is to foster a sense of human dignity and hope through all the work they do. They now serve four urban slum communities and ten surrounding villages, serving over 60,000 people.
Deep Griha has expanded from programs in medical and educational services to include programs for children, women, and rural development. Childcare programs start with pre-natal care and continue after birth with medical care, daily nutrition, and education. Rural community development includes a mobile clinic with a team of trained medical staff who visit over ten different villages to provide basic medication and treatments in initial stages of disease. They also have improved living conditions by the construction of new water supplies, improved sanitation conditions, providing education, and distributing seeds, trees, and animals.
The greatest need for support continues to be in urban areas. Deep Griha conducts clinics in three urban slums in Pune. These clinics provide preventive and curative medical care. Cases that require special attention are referred to medical institutions that work with Deep Griha to ensure good health in the communities served. Field workers who have been trained as counselors and health workers are assigned 350-400 families for home visits and for the identification of pre-natal and post-natal cases, infant and childcare guidance and assistance, adult education, and women's development programs.
Poor communities living in the urban slums also face problems of inadequate housing, sanitation, security, citizenship, urban governance and recognizing that poor communities have the capability to improve their lives. Field workers and counselors help people deal with these problems and difficulties and enable families to be self-sufficient and productive.
Deep Griha also is dedicated to the education of women and children. Women's empowerment is an essential part of all community development. If the status of women does not improve and move forward, neither will the community. The girl child of today is the mother of tomorrow. An educated mother is an informed and better mother to her children. Deep Griha sees the value of an education for children as the only means by which they will overcome the limitations of their environment and circumstances. Technical training is available to youth of both genders and income generation plans help make the community self-sustainable.
Deep Griha works with many young children living in very bad circumstances. Especially at risk are the children who have lost one or both of their parents. Orphaned children are often cared for by extended family; but with already very low incomes and crowded living conditions, it is difficult to care for more children. When incomes are so inadequate and the adult does not know if there will be enough money to buy food for the next meal, children cannot be children; they must work to earn money for the family.
Children in these situations do not experience the childhood of fun and games. They work in unpleasant conditions for long hours and receive low incomes. They miss out on having an education it will be hard for them to get better jobs when they get older. Poor nutrition and sickness mean that some children do not survive.
Besides working to provide a space where children can be children, Deep Griha also provides space for children to study and receive help with homework. As these children grow, they gain the chance to learn skills to help them get better jobs when they grow up.
Examples of how gifts to Deep Griha may be used:
$3.50 can provide an educational book for the Deep Griha library
$6 can provide a daily nutritious meal to a child for a month
$40 can pay for a needed cataract surgery
$45 can purchase sports equipment for kids to play
$132 can purchase a medical check-up kit
Support this Ministry
To make a gift for this ministry online or by check use the online donation page.
100% of your gift will be directed to Deep Griha
You will receive updates on the work in this area as they become available
Share in the vision of God's abundant life for all people
---
Related Content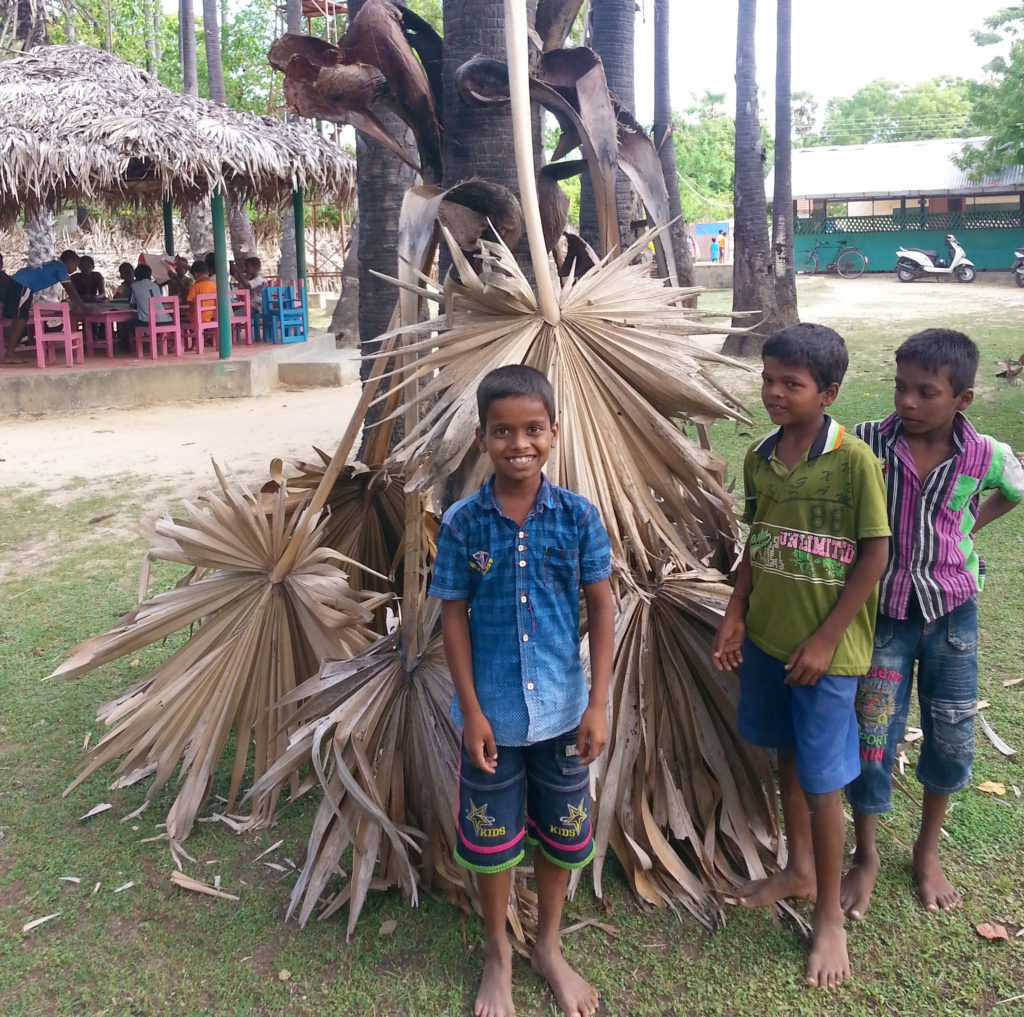 Church of the American Ceylon Mission Sri Lanka vehemently condemns the violence that broke out in...
Read More