United Theological Seminary ΓÇô Capital Development Fund
Zimbabwe
Donations
To make an online gift to this project click here Select Africa from the designation list and type Zimbabwe – United Theological Seminary Capital Fund into the Project/Partner line.
To make a gift by check to this project click here.
Zimbabwe
The United Theological College (UTC), formerly Epworth Theological College was established in 1954 by the Methodist Church of Zimbabwe. UTC is managed by seven participating churches: United Church of Christ in Zimbabwe, the United Congregational Church in Southern Africa – Zimbabwe Synod (these first two are partner churches closely associated with Global Ministries), the Methodist Church in Zimbabwe, United Methodist Church, Evangelical Lutheran Church in Zimbabwe, United Presbyterian Church, and the African Methodist Episcopal Church. In 1955 these participating churches resolved to cooperate in sponsoring the college for the training of pastors and other church workers. Today it is the largest ecumenical theological training facility in Zimbabwe and is the only existing ecumenical college of repute in the southern African regions for the teaching of theological studies.
Graduate pastors and teachers of United Theological College are measurably impacting institutions throughout southern Africa. In addition to providing important leadership in local congregations and parishes, they are serving at schools, hospitals, the Africa University, and Dindura University of Science and Technology. Some graduates have gone on to become leaders of Member Churches as Presidents, Moderators, Bishops, and General Secretaries.
UTC's original and modest infrastructure is woefully inadequate for meeting today's ever-growing demand for pastors in Zimbabwe and Africa. The request for pastors and teachers is higher than the institution is capable of producing. Currently there are 122 students attending UTC (90 men and 32 women). Within the student population there are 67 married students most of which have to leave their spouses and children back home due to insufficient housing at the college. Those who do manage to bring their families typically must make do in a two or three room house.
The shortage of housing for students and staff is just one of many deficiencies confronting UTC's challenge for growth and improved effectiveness. The varied needs range from an electric generator to constructing a conference center. Moreover, there is the want for staff development, a student restroom, deep freezer, garage, library extension, truck, main office, and library expansions, as well as fencing, refrigeration, and mattresses for the nursery school. The administration has prioritized and cost-estimated each need. In order of importance, they are:
Generator – erratic service creates hardship and inconvenience. Almost daily there is an unexplained power outage which causes interruptions in nighttime studying, lack of computer service for staff and students and most problematic, the potential for food spoilage from the loss of refrigeration. No improvement in electric service is foreseen and an appropriate generator would alleviate many of the problems created by a lack of reliable electricity.
Staff Development – the long-term goal is to offer a Masters Degree and eventually a Doctorate for Religious Studies. The college is positioning itself for providing course work necessary for BA Honors degrees in the next five years and subsequently MA and Doctorate degrees. Attendant to this goal is to have a staff of twelve full-time instructors and for all to attain MA degrees by 2010. A further goal is for at least half the staff to have had cross-cultural international experiences.
Freezer – would allow for the purchase of perishable items in bulk and confront food price fluctuation.
Parking Garage – a secure central garage will essentially eliminate the numerous cases of vehicle break-ins and thefts. The planned garage will accommodate all college and staff vehicles.
Main Office Extension – the present facility was built to accommodate three people in their work, but currently supports seven people. Two more offices would provide necessary space for office staff and Principal.
Grinding Mill – a grinding mill that was donated in 2002 is non-functional due to the lack of an appropriate operating facility. An on-campus building to house and operate the mill would provide product for staff and students and has potential for generating cash.
Dura Wall – a barrier around the complete UTC property (approximately ten feet) would clearly define school boundaries and prevent break-ins and intruders.
Library Extension – the current library accommodates 45 students, only about one third of the current enrollment. A library extension will provide additional space and a room specifically for Internet access.
Truck – the college currently operates with three motor vehicles: a 25-seat bus, an Isuzu truck, and Toyota Venture. Due to heavy use and poor condition, one or two of the vehicles are constantly in need of repair. In order to effectively carry out an internship program, a reliable extended cab truck is needed for transporting interns over rough roads.
Preschool – the Crèche has experienced a rapid increase in enrollment with as many as fifty children in November 2006. Additional mattresses are needed for the children's daily naps. A small refrigerator is needed to store food, and fencing is needed to protect playground equipment from vandalism or misuse by larger children.
Multi-Purpose Hall – all activities such as exams, general lecture presentations, community meetings, and graduation ceremonies are held out of doors. A multi-purpose hall that would accommodate up to 500 people would provide a central location for large-scale activities regardless of the weather conditions.
Training Center – UTC is the place of learning where most pastors of the participating churches are trained. The college sometimes organizes workshops on such topics as religious and social life. In order to conduct such workshops on a more effective scale, there is a need for a conference center. Workshops could be scheduled throughout the year, irrespective of the weather. Conferences could be scheduled at times other than during school breaks. Optimally, the center would be built as a separate building on the premises and could accommodate up to 1,000 people.
The list of needs the United Theological College has developed is extensive and varied. Each need impacts the institution in fundamental ways. Some provide greater efficiencies and convenience. Others needs are imperative to UTC expanding its mission of providing qualified pastors and teachers of the Christian Gospel to the churches of Zimbabwe and the southern Africa region.
Support this Ministry
To make a gift for this ministry online or by check use the online donation page.
100% of your gift will be directed to United Theological Seminary ΓÇô Capital Development Fund
You will receive updates on the work in this area as they become available
Share in the vision of God's abundant life for all people
---
Related Content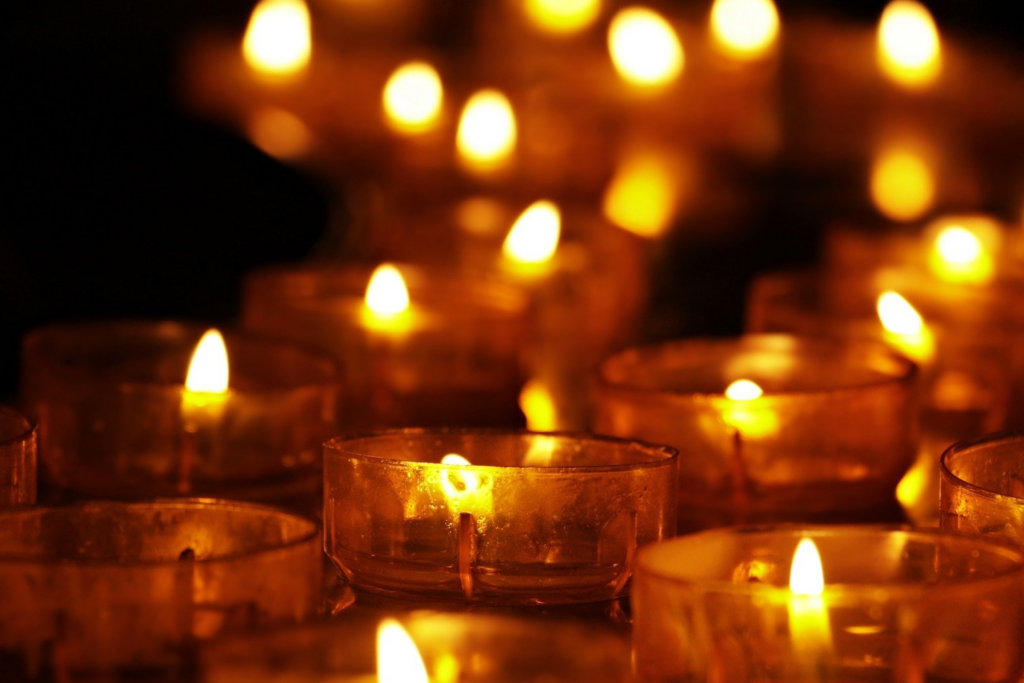 Dear Brothers and Sisters in the ecumenical family, Ecumenical greetings from the All Africa...
Read More