The Center for Women's Development (VIKASINI)
India
Indian women bear the brunt of severe gender inequalities, poverty, racial and caste prejudices, violence, unjust social and economic structures in their country. In some areas it still is common for female fetuses to be aborted. Girls are significantly less likely to receive the opportunity for an education and less likely to become literate – some say there are up to 80 million fewer girls than boys enrolled in school today. Girls are second-class citizens, even within their own homes. Young girls are married off, usually to much older men with no regard for the girls'/women's wishes in the matter. The married woman manages the household and is responsible for fuel and water transport and food preparation, even though in many places she must wait until the men have eaten in order to provide food for her daughters and herself to eat. Married women often are harassed and are the victims of domestic violence. Little or no medical care is provided to women, despite the common occurrence of many pregnancies. The practice of burning the wife on her husband's funeral pyre (sati) is still practiced in some parts of the country. Violence against women is the norm rather than the exception.
Twelve years ago the All India Association for Christian Higher Education (AIACHE) established the Center for Women's Development (VIKASINI). VIKASINI promotes women's empowerment through its 135 women's groups/women's centers that are located in schools related to AIACHE. It also has developed an important program at the AIACHE Center in West Delhi, which is surrounded by densely populated urban slum areas and villages. VIKASINI has programs at two levels:
National Programs: Having organized the 135 groups and centers throughout the country, VIKASINI monitors the activities of each group with the objectives of:
Creating awareness among women
Imparting knowledge, information, values, and skills
Empowering women intellectually, economically, and spiritually
Contributing to the development of women in the neighboring local community
VIKASINI organizes and implements periodic conferences, seminars, and workshops with clusters of their member groups and, at times, national conferences as well.
The current support is sought to continue and multiply these events, the themes of which will have to do with the Convention on the Elimination of All Forms of Discrimination Against Women (CEDAW) to which India is a signatory. Despite this state support, violence against women continues to increase, and these issues are addressed by VIKASINI in areas of prevention of violence against women.
Training programs for the member women's groups/centers also are a regular feature of the national activities of VIKASINI.
Local Programs: Working with poor women from the urban slums and villages in proximity to the AIACHE Center in West Delhi, VIKASINI concentrates on the following areas for the next period –
Sabala Shiksha Education for Empowerment: The objective is to equip illiterate women and school drop-outs with skills of reading, writing, and counting, and to teach them skills for income-generation programs, as well as personality development that will equip them to act with confidence and defend their own rights. Girls who have dropped out of school are encouraged to join the mainstream of formal education through the National Open School. VIKASINI facilitates their admission and pays their fees. The Sabala Shiksha curriculum includes:
Functional literacy – the students are taught to read and write, count to 100, sign their own names, fill out basic forms such as telegram and money order forms. The students open savings accounts and learn to budget their family income and learn basics of English.
Personality development – emphasis on improving self-confidence, positive self-image, leadership development, communication of strategies, effective public speaking, decision-making and teamwork skills.
Awareness generation – information and analysis of social, political and economic context in which the women live. The students read the daily newspaper and discuss current events and issues affecting women.
Nutrition education – students learn about balanced diets; training in food preparation and food preservation.
Physical training – students participate in games, sports, yoga, and exercises to reduce stress, improve attention span and concentration, and to promote physical and mental health.
Self-defense – workshops teach women how to defend themselves against violence.
Music, arts and crafts – developing these means of expression through group activities.
Skills training – courses include income generation skills in candle-making, doll-making, paper mache, food processing, beautician skills, sewing.
Karmini (Working Women) Skill Training Program: This program aims at offering vocational and production skills to women ages 16-35, as well as continuing in personal areas of development of the students mentioned above. Regular health check-ups, yoga, self-defense classes, legal literacy, music, and art classes form a part of the curriculum. The training program includes:
Advanced skill training in areas of sewing, cutting, tailoring, dress design, and garment manufacturing. At the end of the six-month training the students have the requisite training for either seeking employment in the garment industry, or starting their own small-scale business.
Advanced leadership training especially in values development and leadership potential.
Legal literacy training for political participation – especially dealing with legal provisions to protect the rights of women through the Indian Constitution and courts. Students learn how to address grievances and also how to exercise their rights to vote and otherwise participate in the Indian political processes.
Health care and family life education builds on the basic knowledge in order to improve issues of women's health, hygiene. It also enters into areas of family structure, human relationships, trust, communication skills, reproductive health, parenting, and family economy.
Cultural training encourages an appreciation of the cultural diversity of India. Students learn Indian history and visit historical places. They also learn folk dances.
The program in West Delhi also includes periodic courses in specialized skills needed for certain areas of employment; the Pavitra Parivar (Sacred Family) Counseling Center where psychologists work one-on-one with women and girls in especially critical situations; and publications in order to broadly communicate with women throughout India about the issues involving women in India today.
Support this Ministry
To make a gift for this ministry online or by check use the online donation page.
100% of your gift will be directed to The Center for Women's Development (VIKASINI)
You will receive updates on the work in this area as they become available
Share in the vision of God's abundant life for all people
---
Related Content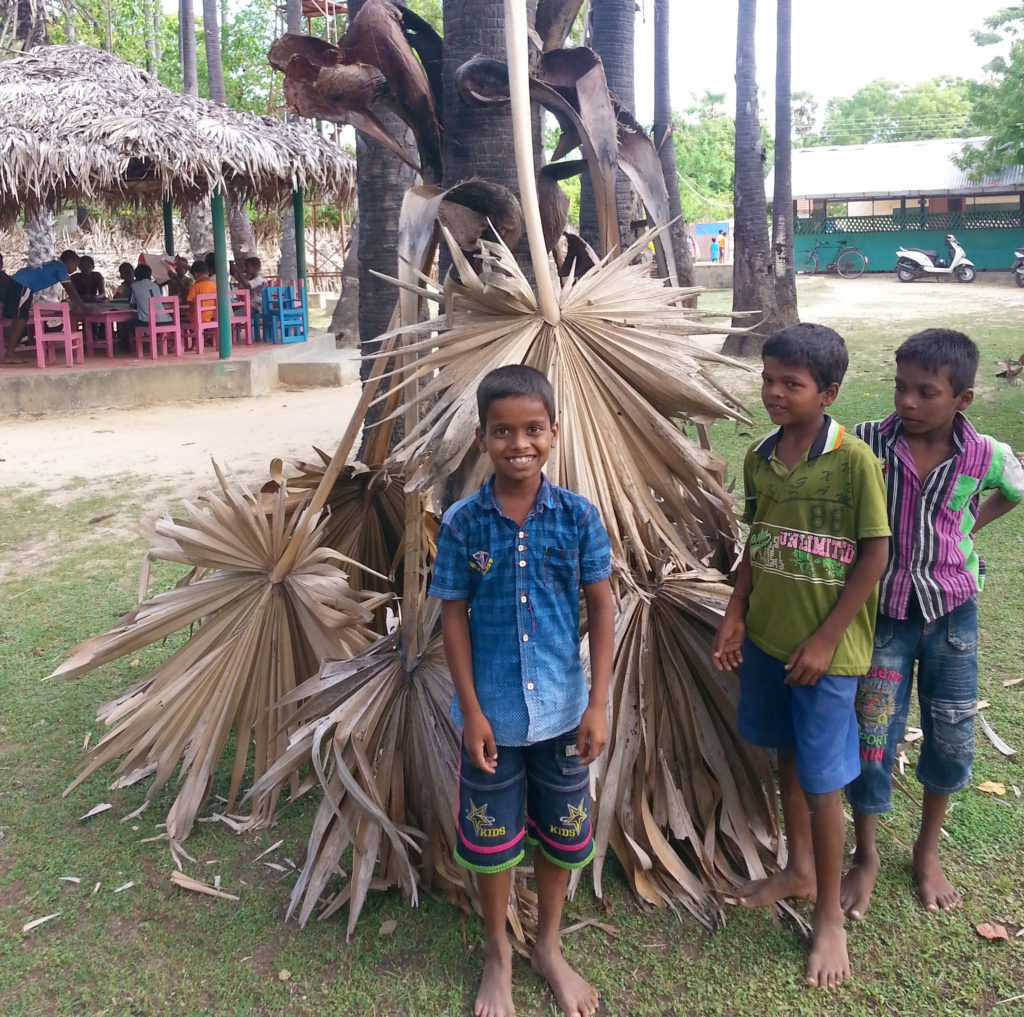 Church of the American Ceylon Mission Sri Lanka vehemently condemns the violence that broke out in...
Read More