Women's Freedom, Peace and Dignity in Palestine
Women's Freedom, Peace and Dignity in Palestine UNSCR 1325 for Accountability: An International Conference, Convened by the YWCA of Palestine
The YWCA of Palestine, with the support of the World YWCA and in coordination with the Ministry of Women's Affairs- State of Palestine/ UNSCR 1325 National Forum, the General Union for Palestinian Women/ UNSCR 1325 Coalition, the Violence Against Women Forum (AL MUNTADA), and KAIROS Palestine are organizing this International Conference.
You are invited to support Peace and Justice in Palestine, and specifically Palestinian women in their struggle and commitment for Peace and Justice.  You can attend the Conference only, or come earlier and join the Witness Visit from 26 – 28 September.
In Palestine, women have always been politically active and they practised their rights to assemble and participate in political activities, however, this legal right continues to be severely constrained by the long-term Israeli Occupation.  The YWCA and local partners continue to be concerned about the situation of women, and since UNSCR 1325 recognizes the right/need for women's participation in peace, protection, and prevention from violence; we believe this is the time to implement this resolution.
The conference aspires to bring together internationally and locally renowned and prominent speakers, organizations, partners, and experts who will definitely contribute to the success of this conference.
Early Registration Date is: June 1st, 2014
All forms for the Conference can be found and downloaded on our website at www.ywca-palestine.org
For your convenience please find links below:
For more information, contact us at conference2014@ywca-palestine.org
Young Women (under 30 years of age) are particularly encouraged to register and participate in this Conference.
You are welcomed to like the YWCA of Palestine Facebook page where you may also find useful information and upcoming news and due dates for registration.
Sponsor a Delegate
The YWCA is committed to empowering women and young women from all around the world especially from conflict and post-conflict countries and Occupied Palestine, by providing them the resources to attend and be engaged in this Conference.  A fund has been established to assist participants requiring financial aid and to provide the opportunity for organizations/individuals to contribute to it.
Your support of this event is deeply appreciated:
$450 would cover the registration, travel, and accommodations of a young woman from Palestine
$1,750 would cover the registration, travel, and accommodations of a young woman from another region
Support this Ministry
To make a gift for this ministry online or by check use the online donation page.
100% of your gift will be directed to Women's Freedom, Peace and Dignity in Palestine
You will receive updates on the work in this area as they become available
Share in the vision of God's abundant life for all people
---
Related Content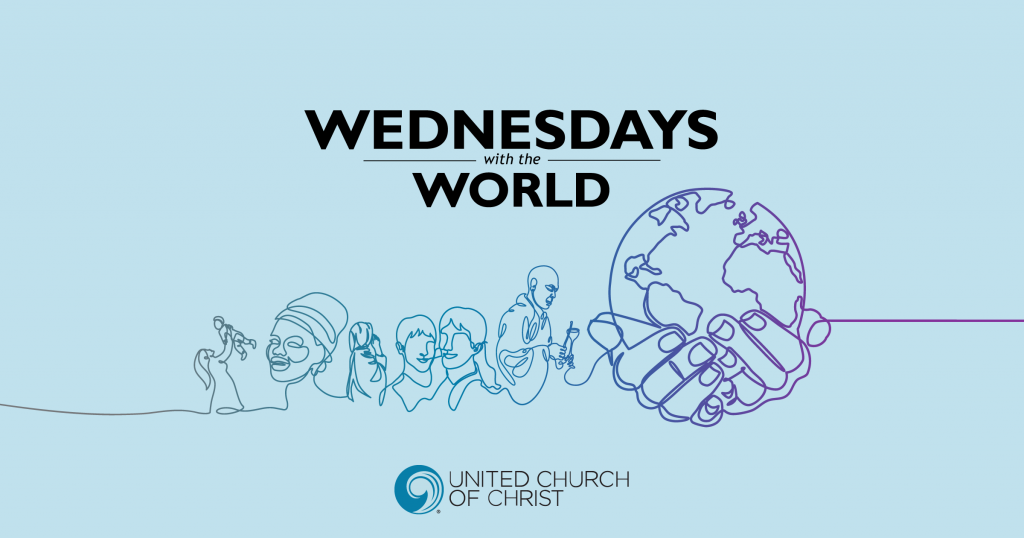 Wednesday, May 19, 11am Eastern The counties of the Middle East region continue to experience...
Read More