"Hope…not Fear!" A statement by Evangelical Church of Westphalia (UEK) and UCC leadership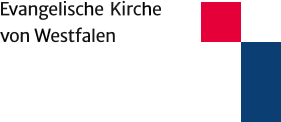 Hope…not Fear!
A statement issued by Bishop Annette Kurschus, Prases of the Evangelical Church of Westphalia and the Rev. Dr. John Dorhauer, General Minister and President of the United Church of Christ
Sept. 5, 2018
Empowered and united by the presence of the Holy Spirit, we embrace hope – not fear. For God´s love includes all God's people and creation. Together, as the Governing Church Board of the Evangelical Church of Westphalia (EKvW), Germany, and the Leadership of the United Church of Christ we affirm our commitment to Kirchengemeinschaft.  This binding reality of God´s presence among us is larger than anything that may divide us.
In the course of the delegation's visit on August 30-31, 2018, we engaged on a variety of issues of special importance to both of us: refugees and migration, the Middle East, environmental justice and creation care, overcoming racism and xenophobia, and interreligious relations.  Together, we discussed our two contexts—Germany and the United States—and how we as churches are offering a compelling witness in times of special challenge in our societies.
Together, we affirm our unity in a world torn apart by fear, hatred, disregard for the sanctity of human life and God's earth.  We remain committed to the Gospel message of hope that surpasses all understanding, encouraged by the fellowship of the Church, and the history and deeply cherished friendships of Kirchengemeinschaft. We stand for the rights of all people, regardless of race, gender, creed, or any other source of discrimination or exclusion, and recognize our place as part of the entire human family. Therefore, we resist the political manipulation of public discourses, dominated by self-interests, misusing peoples´ fears.
We acknowledge our Christian responsibility to offer a voice consistent with Christ's love and justice in a time when political institutions respond to a narrower understanding of human interaction. The spirit of discourse and engagement in our countries is changing, but the Spirit guides us to witness the inclusiveness of the Gospel and to resist exclusion.
As we meet, we have kept in mind the struggles and realities of peoples worldwide who suffer at the hands of their fellow human beings, and of systems that oppress—political, economic, class, and racial. As citizens of Germany and of the United States, we benefit from global injustices. Furthermore, we know that we enjoy certain privileges that not all among us in our own countries share. We commit ourselves to our calling in God's mission to share and receive God's abundant love, working for peace and justice for all people.
Christ liberates us towards a hope, which includes all God's people and God's entire creation. By this hope, he unites us in our deep partnership across the Atlantic Ocean through our common faith, prayers and joint witness.
The Evangelical Church of Westphalia is a partner of the Indiana-Kentucky Conference and the Ohio Conference of the United Church of Christ as part of the special relationship of church communion—Kirchengemeinschaft—that exists between the UCC and the Union of Evangelical Churches in Germany, of which the EKvW is a member.  The formal relationship was affirmed nearly four decades ago in 1980/81.  Its delegation was hosted by the national offices of the UCC during its visit to its partner conferences.