Mission Co-Worker Visits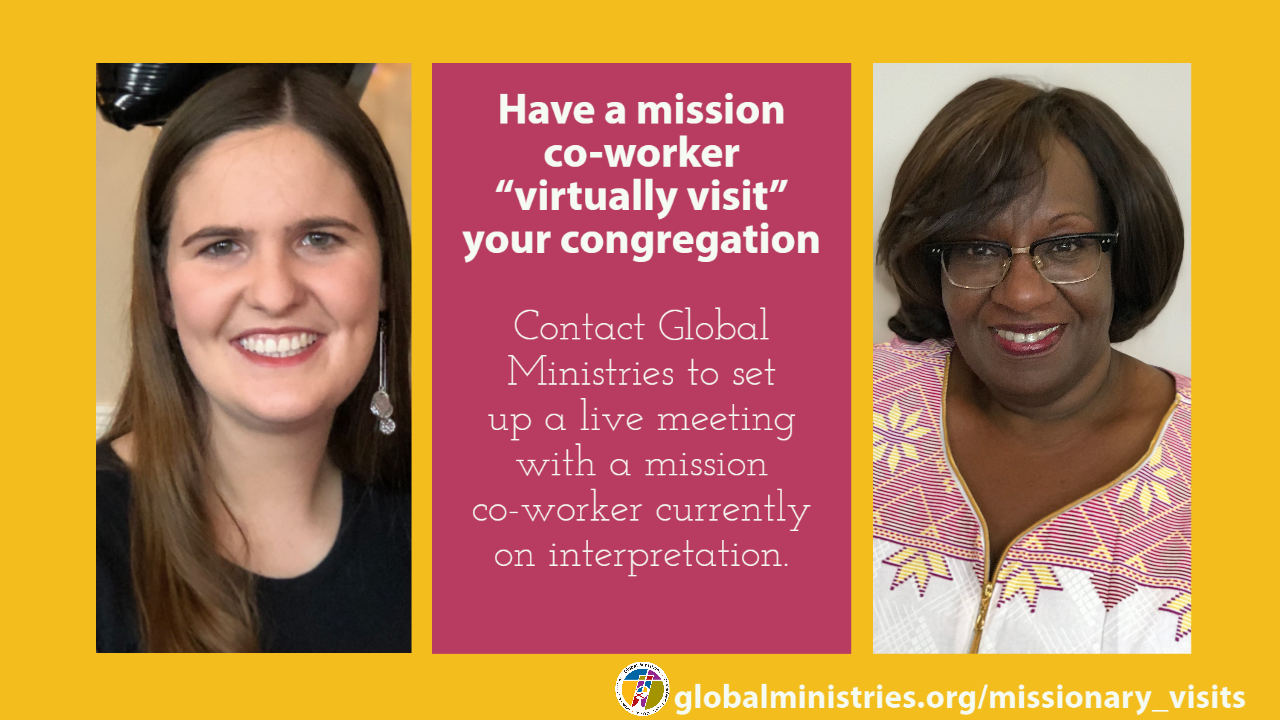 Are you looking for a Mission Co-worker to visit – in person or virtually?
Now is a great time to invite a mission co-worker to virtually visit your congregation for a sermon, a moment of mission, or a Sunday School. Not sure how virtual works? Watch this conversation with Claremont UCC and Global Mission Intern Abigail Fate who shares about her work in Chiapas, Mexico. Want an in-person visit? Global Ministries will send the co-worker to you in coordination with your region or conference.
Email lhernandez@dom.disciples.org and invite someone to join you "live" to share their story! Additionally, you can use a sermon from our mission co-worker Sermon Bank or treat yourself to an exciting Sunday school lesson with one of our Mission Co-worker Presentations.
The following Mission Co-workers are currently available:
Sean Amato, who serves in Egypt
Nishan and Maria Bakalian, who serve in Lebanon
Judy Chan, who serves in Hong Kong
Karen and John Campbell Nelson, who serve in Indonesia
Larry and Debbie Colvin, who serve in Ghana
Abigail Hernandez, who serves in Japan
Mark Knowles and Danielle Murry-Knowles, who serve in Lesotho
Andrew Larsen, who serves in the Philippines
Emmanuela Loccident and Fritz Joseph, who serve in Morocco
G. Lou, who serves in China
Shelby Perez, who serves in Israel/Palestine
Rebecca Young, who serves in Indonesia
Contact Lorna Hernandez and schedule a visit today!