AWS: Italian Protestants Respond to Anti-Immigrant Shooting Spree
A few days ago, there was a shooting rampage directed at African immigrants in central Italy. Although only one man pulled the trigger, the shootings took place in the context of intensified public anxiety about immigration spurred on by anti-immigrant rhetoric in the campaigns of several political parties in the run-up to Italy's upcoming national elections which will happen March 4. [This story was originally published by the American Waldensian Society.]

On Saturday, February 3, Luca Traini, 28, a recent candidate for local office for the conservative Italian political party, the Northern League, gathered his guns and got in his car and then drove around his city, Macerata, shooting at every African face he saw.
Before he was finally stopped and arrested two hours later, five men and one woman from Gambia, Ghana, Mali and Nigeria had been seriously wounded.   One of the wounded was treated and released the same day. At this writing, the other five are all in a stable condition, with one in intensive care and another recovering from surgery.
The boyfriend of one of those who were shot told news reporters that he and his girlfriend had been waiting at a bus station when he saw a man pointing something at them from a black car. With a chill, he realized it was a gun. He pushed his girlfriend out of the line of fire and then ducked for cover, possibly saving both their lives.
The gun rampage took place about four weeks before parliamentary elections in Italy. The Northern League, the party of the shooter, has been accused of fomenting anti-immigrant sentiment in order to win votes.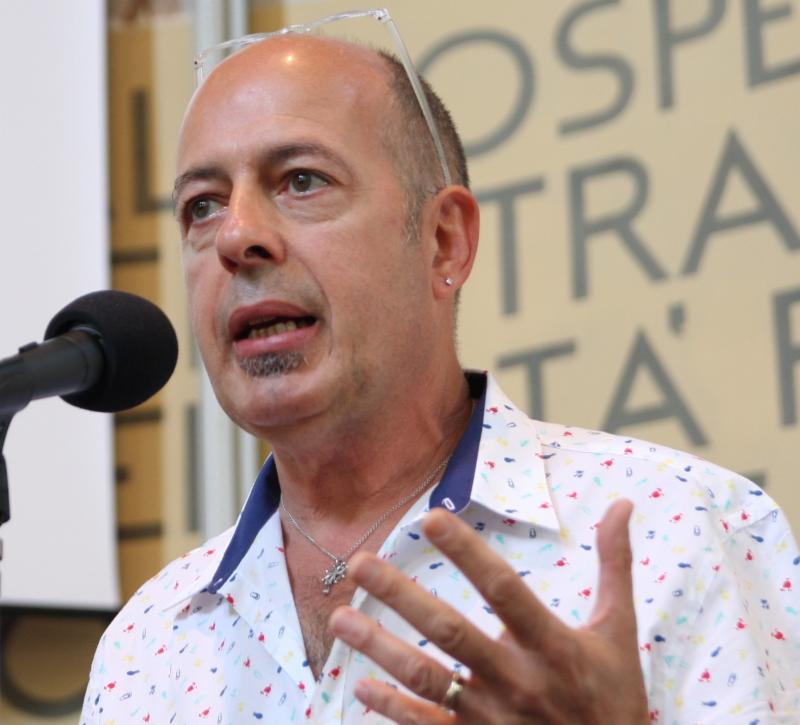 Responding to the attacks, the Rev. Luca Negro, the president of the Federation of Protestant Churches said, "The Bible asks us, 'where is your brother?' Is he in a hospital wounded by a gun? Did someone shoot him in some real-life macabre carnival? We can't downplay this incident. We need to stand beside the victims and say no, absolutely no, to anti-immigrant sentiment and racism."
In a telephone conversation, exactly one week after the shootings, President Luca Negro elaborated on his comments by referring to a list of proposals about immigration and Italy that were recently endorsed by approximately twenty Christian groups, including the Federation of Protestant Churches. Taken together the proposals are an appeal to Italian political leaders to help make Italy a more inclusive society.
Even as a major political party in Italy bases its appeal to voters largely on its anti-immigrant policies, Italian churches, both Protestant and Catholic, are affirming that welcoming foreigners is integral to their biblical faith.
In interpreting the reaction of church members to the gun rampage of a few days ago, President Luca Negro cited the theology implicit in Joseph's statement to his brothers in Genesis 50.20. Even though Joseph's brothers had sold him into slavery, Joseph was later able to save their lives. He explained to his brothers what had happened, saying: "As for you, you meant evil against me, but God meant it for good, to bring it about that many should be kept alive."