B'Tselem: Unjustified shooting in attack that never was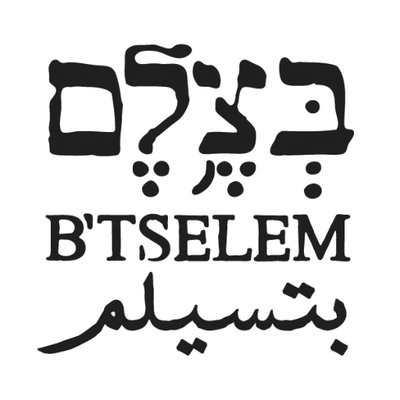 Unjustified shooting in attack that never was:
Israeli security forces fatally shoot Nur Shqeir
(a-Za'ayem Checkpoint)
November 30, 2020
Press release – for immediate publication
On Wednesday, 25 November 2020, at around 3:00 P.M., 36-year-old Nur Shqeir, a Palestinian shuttle driver from Silwan, drove up to a-Za'ayem Checkpoint, which lies east of Jerusalem, on his way to the city. According to the Israel Police, security forces at the checkpoint suspected that Shqeir's documents did not belong to him, at which point he accelerated and ran into a Border Police officer, injuring him lightly. In response, Border Police officers and security guards at the checkpoint opened fire.
Footage published today by B'Tselem (previously published on social media as well as the Israeli Walla News) shows that while the incident may have started there, it certainly did not end there. After the forces opened fire at the checkpoint, Shqeir drove on for several hundred meters and stopped by the roadside. Six Border Police officers and security guards ran after his car and one fired four shots at him from a few dozen meters away. In the footage, which begins after the shooting at the checkpoint, a member of the security forces is heard shouting, "Don't shoot," and after the shots are fired, again, "Don't shoot, Tzahi, stop, stop."
Area resident 'A.R. was heading home from work with a friend along a street that overlooks Route 1 – the highway that connects the checkpoint to Jerusalem. In a testimony he gave B'Tselem field researcher 'Amer 'Aruri later that day, he recounted:
 
I heard a siren go off, followed by a barrage of live fire. My friend and I walked over to a hill overlooking the checkpoint. We saw a white car drive slowly out of the checkpoint and stop about 300 meters away, on the right side of the road. Six people followed the car out of the checkpoint – Border Police officers and guards from the security company that mans the checkpoint. One of them fired several shots at the car from about 100 meters away. They surrounded the car from several sides. 
 
About 20 minutes later, Shqeir was evacuated from the scene. Shortly afterwards, he was reported dead of his wounds.
 
The fact that Shqeir was shot from afar, while his car was idling and although he clearly posed no risk, demonstrates yet again how easily Israeli security forces use lethal fire against Palestinians without justification. Israeli officials, who have chosen yet again to remain silent though even the police did not claim this was a car-ramming attempt, provide near-total backing for this policy. The Israeli law enforcement system, which is supposed to guard against the recurrence of such cases, prefers to whitewash them instead of guaranteeing real accountability – allowing them to continue unimpeded.