CMEP Action Alert: Tell President Joe Biden and Vice President Kamala Harris to oppose violence and evictions in Israel/Palestine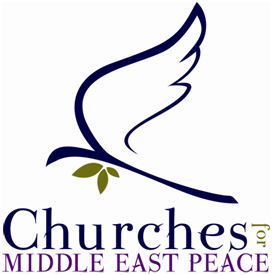 Like many of you, we at Churches for Middle East Peace (CMEP) are monitoring the situation and escalating violence in Jerusalem and throughout Israel/Palestine very closely. We grieve the loss of life and call for an immediate end to all violence. The escalation comes at a time when tensions were already quite high. During the final days of Ramadan, as Palestinian Muslims worshiped at al-Aqsa Mosque, Israeli forces raided the holy site, resulting in nearly 200 Palestinians being injured. In the neighborhood of Sheikh Jarrah in Occupied East Jerusalem, Palestinian families are under imminent threat of forced expulsion at the hands of Israeli settlers. The violence and potential evictions in East Jerusalem are part of a larger and systematic effort to displace Palestinians throughout the West Bank. The U.S. Government must do everything in its power to help stop the aggression toward Palestinians and help broker a cessation of violence. 
In a recent statement, we called on the Biden Administration to: 
Publicly declare that Israeli settlements are illegal and that the U.S. opposes all settlement activity, including in occupied East Jerusalem.
Intervene directly with the Israeli Government to ensure the cancellation of all pending eviction orders in East Jerusalem immediately
Support Congresswoman Betty McCollum's (MN) legislation, HR 2590, which calls for greater transparency on how U.S. security assistance to Israel is used, specifically seeking to ensure U.S. taxpayer funds are not used to abuse Palestinian children, annex Palestinian land, or demolish Palestinian homes.
The Biden Administration has consistently said that they will center human rights and rule of law in their foreign policy decisions. They must now put these words into action by intervening directly with the Israeli government to end the violence against Palestinians and stop the planned expulsion of families in Sheikh Jarrah. Your voice is critically important. Please act now as we work to push the Biden Administration to play a proactive role in bringing about justice and peace in Jerusalem and throughout Israel/Palestine.
The United Church of Christ and Christian Church (Disicples of Christ) are members of Churches for Middle East Peace.