CMEP Bulletin: Tax Threat to Jerusalem Churches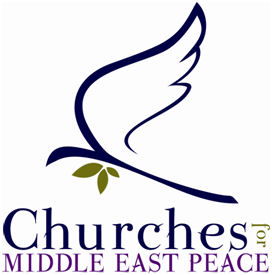 Palestinians Slam Jerusalem Move to End Tax Breaks on Churches, UN Properties
[The Times of Israel]
"Palestinians on Sunday strongly denounced an Israeli decision to collect taxes from churches and United Nations agencies in Jerusalem, saying the move was aimed at 'emptying' the city of its Arab residents and Christian holy sites. … The Jerusalem municipality has handed out fines totaling millions of dollars to properties owned by the UN and by churches, citing a new legal opinion that says the properties are not legally defined as places of worship and therefore aren't entitled to exemptions from the property tax. … Archbishop Atallah Hanna of the Greek Orthodox Patriarchate in Jerusalem also denounced the Jerusalem Municipality's decision," according to The Times of Israel.
The Impact of Trump's Jerusalem Move: A Conversation with PLO Ambassador Husam Zomlot [Middle East Institute]
On January 25, 2018, The Middle East Institute (MEI) hosted a conversation with Ambassador Husam Zomlot, head of the PLO General Delegation to the United States. Ambassador Zomlot addressed the implications of this announcement on Palestinians as well as their Arab neighbors, how a future peace process might be revived, and addressed the remarks made by President Trump in Davos, Switzerland that same day. MEI's Senior Vice President for Policy Research and Programs, Paul Salem, moderated the discussion. Watch the discussion or read a transcript here.
Palestinian President Coming to UN to Respond to Trump [The Washington Post]
"Palestinian President Mahmoud Abbas is coming to the U.N. Security Council later this month to respond to the Trump administration's declaration of Jerusalem as the capital of Israel and Israel's expansion of settlements — a rare appearance reflecting escalating tensions over peace prospects. Kuwait's U.N. Ambassador Mansour Al-Otaibi, the council president for February, told a news conference Thursday that his government invited the Palestinian leader to address its monthly Mideast meeting on Feb. 20. … He also announced that the council will hold an informal meeting Feb. 22 on the Palestinians with former U.S. president Jimmy Carter, former U.N. humanitarian chief Jan Egeland and former UNRWA chief Karen AbuZayd," according to The Washington Post.