CMEP Statement about Denials to Enter Israel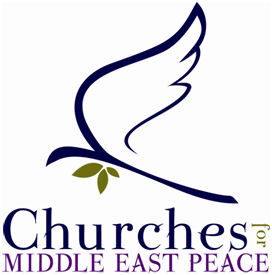 Churches for Middle East Peace (CMEP), of which the Christian Church (Disciples of Christ) and United Church of Christ are founding members, issued the following statement regarding the decision to deny entry to two US Congresswomen:
On August 15, 2019, the Israeli government announced it would ban two U.S. Congresswomen–Rashida Tlaib (MI) and Ilhan Omar (MN) to Israel just days before they were to depart on a Congressional delegation. Churches for Middle East Peace (CMEP) strongly condemns this decision and calls on Prime Minister Netanyahu to reverse this action. Denying any member of Congress entrance to Israel is not an appropriate behavior of a democratic state, let alone an appropriate action for a strong U.S. ally.
Barring Reps. Omar and Tlaib from entering Israel explicitly due to their support of the Boycott, Divestment, and Sanctions (BDS) movement is a dangerous precedent.  A number of leading pro-Israel organizations like AIPAC, as well as pro-Israel members of Congress, have spoken out against this decision and called for Israel to allow Reps. Tlaib and Omar to enter Israel. CMEP believes that regardless of one's position on BDS, Israel needs to hear all voices, not just those with whom they agree. 
CMEP's executive director Rev. Dr. Mae Elise Cannon states, "While CMEP is neutral on the issue of BDS, we ardently support the right of Americans to engage and express opinions through exerting economic leverage. The right to boycott is inherently a fundamental right of religious liberty and free speech." The action of Israel's government blocking out important U.S. voices and government officials is ultimately not in the best interest of Israel, nor their Palestinian neighbors. 
CMEP stands with Reps. Tlaib and Omar in their desire to visit Israel and the occupied Palestinian territories and to have the opportunity to hear directly from voices who both affirm and criticize the policies of the Israeli government. We call upon members of Congress to exert pressure on Prime Minister Netanyahu to immediately reverse this decision.
Formed in 1984, Churches for Middle East Peace (CMEP) is a coalition of 29 national church communions and organizations, including Catholic, Orthodox, Protestant, and Evangelical traditions that works to encourage US policies that actively promote a comprehensive resolution to conflicts in the Middle East with a focus on the Israeli-Palestinian Conflict. CMEP works to mobilize US Christians to embrace a holistic perspective and to be advocates of equality, human rights, security, and justice for Israelis, Palestinians, and all people of the Middle East.