Days of Prayer and Action for Colombia 2019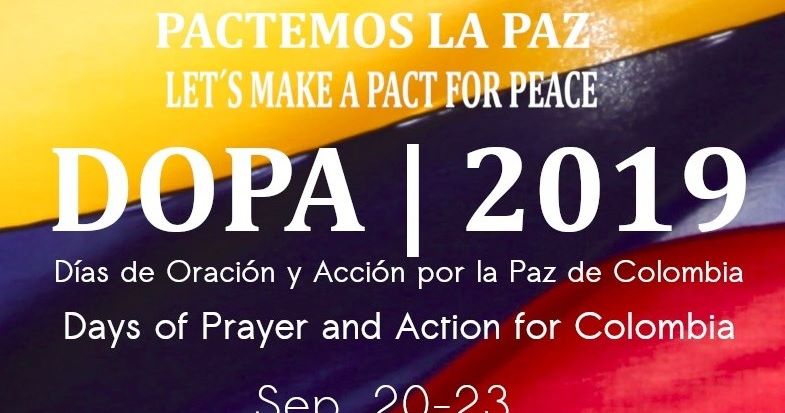 September 20-23, 2019
Colombia's faith communities stand firmly for peace amidst grueling violence. Now they ask faith communities across the U.S. to join them in this year's Days of Prayer and Action for Colombia. Hundreds of faith communities will dedicate part of their worship service that weekend to praying and working for peace in Colombia.
ADVOCATE – Colombia's crucial peace process is under attack, so it is important we advocate for it with the UN, in the US, and in Colombia. Sign the Pact for Peace. Tell Congress to support the Colombian Peace Accords.
CREATE – With friends, family, Sunday school classes, or other groups, gather to show your personal and collective commitment to peace in Colombia. Share photos or short videos on your social media. #DOPA2019
DEDICATE – Commit to including prayers for peace in Colombia in your worship service.
#DOPA2019 "Pactemos la paz"