Don't Get in the Car with a Stranger
As a child, you probably heard the sage advice from our adults, instructing us to "be safe." With a finger wagging in your face, you knew to heed their warnings.
In the off chance we ever encountered these terrifying creatures known as "strangers," we knew exactly what to do.
Don't talk to strangers; don't take food from strangers; and especially, don't get in the car with a stranger.
 It's the Little Things
Think back with to me to when you were just starting middle school. You were awkward; stuck between wanting the freedom of adulthood but still totally wanted to stay a responsibility-free kid! The world seemed intimidating and unwelcoming. As if it was if it wasn't designed for kids. To really fit in, you needed to be a full-grown adult.
If you've ever met me, you know I'm all of 4'11". For reference, that is the size of an average twelve-year-old. So life looks a little different for me than you who reached maximum height capacity. My daily world has annoyances of things being a bit out of reach or too big for comfort (think counter heights, driving cars, opening cabinets, getting on or off bar chairs, and sitting toilets to name a few…). *Small blessing: I have plenty of legroom in economy seats. No upgrade needed!*
Life under the five-foot mark means that my experiences take a different and dangerous turn when I go places alone, especially at night. We've all heard the stories; I am acutely aware that a stranger can easily snatch me up and do the things strangers do. I say all this to preface my mindset walking into this summer.
A Summer in the States
Divine Appointments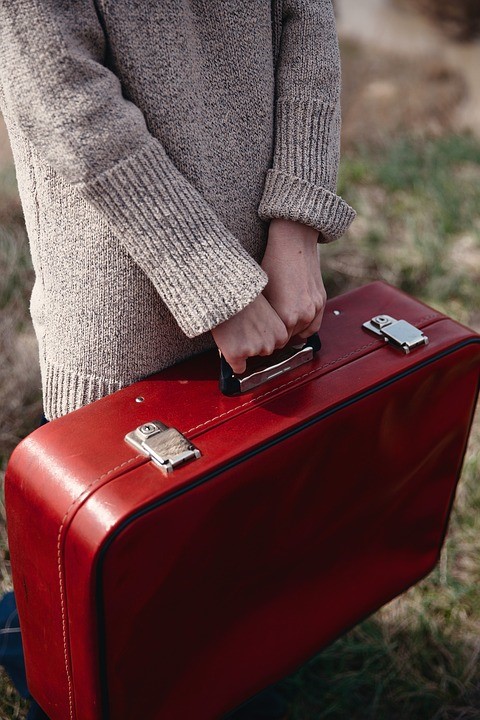 This summer, I was privileged and humbled to have the opportunity to travel back to the United States to support the Christian Church (Disciples of Christ) and United Church of Christ summer camps and conferences, as the Global Ministries mission co-worker, and share my experiences with our partner organization in Haiti.
 Each of the appointed camps were a week-long and I knew I was scheduled for two months' worth. Having only attended two church camps in my youth, I packed what I thought was appropriate "camp gear" into my carry-on and all accessories in my backpack. (Accessories for me include: my yearly planner, three books for reading and my bible, plus notebooks for journaling – that seems appropriate, yes?)
Since I no longer have a 'mode of transportation' in the States, I am totally dependent that someone would pick me up to bring me to the camp. I'd usually receive a logistical email from a person associated with the church camp I was headed to. After I landed in whichever state, I would get a text from an unknown number stating, "Be there in 15 mins." I collected my courage and carry-on and headed out of the airport to wait for… er, (let me find that email, hold on… oh yes, here it is, 'A Stranger').
I wasn't the only one having all the fun in this pickup rendezvous. The church representative got to play the fun game of Guess-Which-One-is-the-Missionary with all the random people, also waiting for their rides! I'd wait for a car to slow down in front of me, exchange names, get in and immediately I was whisked off to an unknown location.
I don't know about you – for me, all of this, plus a two-hour ride with someone I've never met – is a stressor.
 For I am the LORD, your God, who takes hold of your right hand and says to you, Do not fear; I will help you. Isaiah 41:13

Godly Provisions
I always want to be my best so as planner details (lots of details) are very important to me.  Once I have gone through a situation, I draw from my learnings, and prep for the future. This summer was different. Everything was new; places, people, more people, logistics, my roles at each camp. It was all so exciting!
My mind raced with the unknowns of where I would be sleeping, if or what I would be eating, what does my bathroom situation look like (will there be a shower, running water, or toilets), who will I be around, will they like me and most importantly, what was expected from me?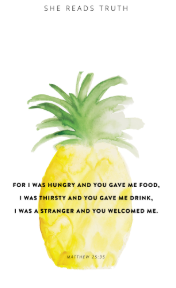 When I start to feel overwhelmed, I hold tight to the promise of God caring for me in all situations. He hasn't let me down yet! Because of His faithfulness, I was able to muster the courage to walk into these weeks, smile on my face, believing in faith that God provides for my needs.
This next part might come as a surprise. I was safely housed the entire time (even during monkey or bear warnings). I was fed fantastic meals every day (looking at you, The Retreat!). I had clean, functioning facilities, bedding, towels – everything I needed was provided for me. Not once or twice, but for numerous travels for months! So I worried for no reason. God already had it planned out. (Insert slow, patronizing voice) It's like… He knew my needs.
Aloha!
The beginning of every camp starts the same way. Old friends reunited, stories, smiles and hugs were shared, all the things that make camp such a sacred place for so many.  I observed as I couldn't fully participate; I didn't get references, know the people, places or had shared memories. Some people don't mind being the odd one out and charge into conversations. Due to my Southern manners, I prefer to be invited into a conversation.
After a couple of awkward hours of avoiding being "in the way" or not having a clique to chat with, and the all-time favorite "icebreakers," I was welcomed into conversations, asked questions, and there was a genuine desire to connect. I met amazing leaders, bright students, and saw the future of not only our country but our global community. It's going to phenomenal. Not to mention, I also learned some pretty sweet dance moves! I was warmly welcomed into a community I didn't know I needed. I am now blessed with many unexpected friends for life. The spirit of those who surrounded me every day inspired me to be bold in my faith, and within my own heart.
Each camp, camper, counselor, staff – were absolutely orchestrated by God himself.
Understand that each camp has its own unique culture; it's own unique family dynamic. Most of the staff volunteers had grown up in that particular camp and are now serving. The kids are growing up in a camp-loving family. It's a thing… And I was plopped smack dab in the middle of it.
While they all had every reason to shun me or treat me like an outsider, because I was – no one did.
We clicked.
All camps.
All six groups.
If that is not God at work…I don't know what to tell you.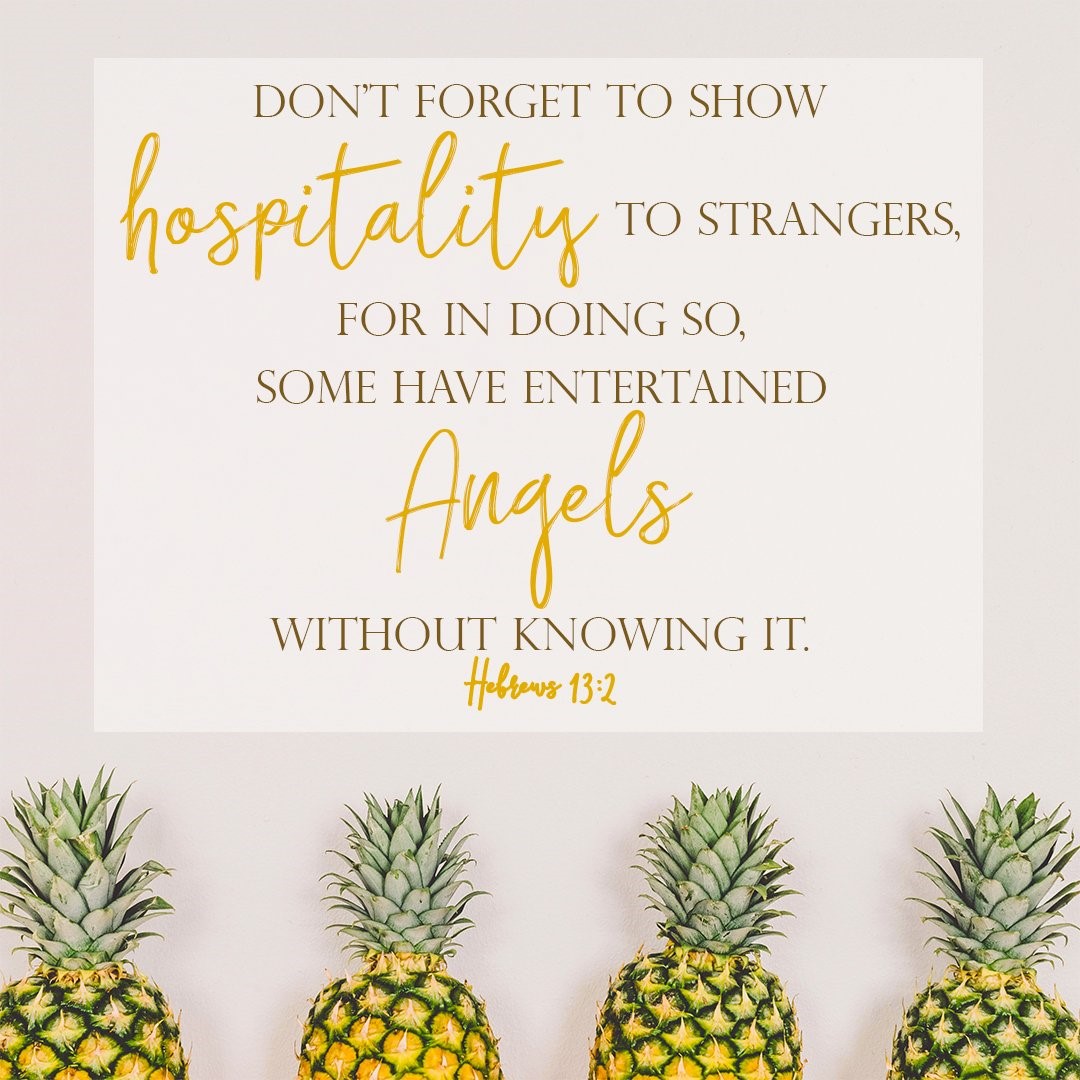 Shalom
MaryBeth, Alyssa, Jamie, Rebekah, Coral, Mike, Randy, Phil, and each counselor or staff who welcomed me>> Thank you for being angels to me. When I was feeling so isolated and detached from life – you poured your joy into me. When I was hungry for community, you fed me the fruits of the Spirit.
God placed each of you in my path. I will never forget your gracious kindness. Because of the agape, you showed to me, I truly believe those who show hospitality to strangers are the angels.
Michelle McKay serves with the National Spiritual Council of Churches of Haiti (CONASPEH). Her appointment is made possible by your gifts to Disciples Mission Fund, Our Church's Wider Mission, and your special gifts.