Earthquake in the Philippines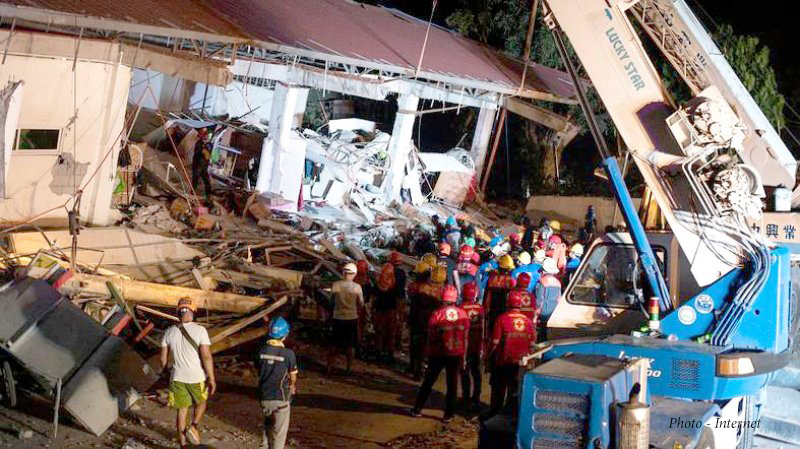 Christian Conference of Asia (CCA) General Secretary offers prayers and sympathy
In a letter of solidarity and sympathy addressed to the member churches of CCA in the Philippines and other member churches of the National Council of Churches in the Philippines (NCCP), the CCA General Secretary conveyed sympathy and condolences over the loss of life, the displacement of families and the widespread damages to property and infrastructure caused by the earthquake that struck the Luzon region.
The earthquake which had a magnitude of 6.3 on the Richter scale struck the town of Bodega in Luzon, the northern Philippines on Monday 22 April 2019.
The CCA General Secretary wrote to the churches in the Philippines: "Our thoughts and prayers are with the people in the affected areas, especially with the grieving families of the victims and all those affected by this calamity. We are praying for the consolation of all who grieve the loss of their loved ones, and for the healing of the injured."
"The CCA expresses solidarity with the people of the Philippines in this tragic situation. We are confident that the strength and resilience of the Filipino people will carry them through this critical time," conveyed Dr. Mathews George Chunakara.
At least 11 people have been killed and 24 persons reported missing on 22 April afternoon in the region.
Many parts of northern Philippines experienced power outages during the earthquake and its aftershocks. Thousands queued up the thoroughfares across northern Philippines as the government ordered mass evacuations in affected provinces.
The CCA urged its member churches across Asia to support the affected people and communities with human and material resources so as to provide moral, social, psychological, and humanitarian aid.
For CCA General Secretary's Message to the Philippines Churches, Please Click here: CCA General Secretary Message to the Philippines Churches-.pdf