Emerging Joy
"The best and most beautiful things in the world cannot be seen or even touched- they must be felt with the heart."   Helen Keller
During these unprecedented times, I have discovered just how fundamentally true this quote is.  We often see without visualizing and connect without touching; but use our hearts to connect with the heart in our fellow man.
For the past seven months, I have been home in the breathtaking state of Tennessee due to the coronavirus pandemic.  From the southeastern region of the United States of America to Southern Africa, I have been delighted to experience how the bonds of friendship, community and faith transcend time and distance.  I have shared in many major life events and blessings that have occurred in the lives of my friends, colleagues and church members in the Kingdom of Eswatini. Social media and various cross-platform messaging and voice applications have not only been a conduit to remain connected, but a means for our relationships to continue to thrive.
I have laughed, shared feelings of frustration and hope, and rejoiced with my friends- all through my computer or phone screens.  A great deal of our communication revolves around the status of our countries in reference to the coronavirus. We discuss new births, border closings, infection rates, the reopening of in-person learning for specific grades, institution of checkpoints, allegations of human rights violations at the aforementioned stops, relaxed cross-border travel, and coronavirus economic downturn in Eswatini.
New Life
I have celebrated with first, second, and third time mothers, fathers, and even grandparents during this pandemic. It is beautiful to witness how new life brings about a peace even in the midst of a storm. As I talked with Mrs. Sbongile Manyatsi, CSC Women's Wing Treasurer, via WhatsApp, she exclaimed, "I've got another grandson out of this pandemic. Now I have two baby boys."  I could feel the joy in her her heart through the inflection in her voice. And I rejoiced with her as I offered blessings and congratulations. 
My colleague, Mr. Melusi Matsenjwa, and his wife welcomed their third child, baby Matsenjwa into the world on April 16, 2020. Six days after I boarded my flight at King Mswati III International Airport to return home, I received a photo of Baby Matsenjwa gracefully adorned in a pink outfit and matching tutu, complimented with a black and white panda hat. The corresponding group message read, "Newborn ka Matsenjwa. Thank you for your prayers."  Two additional photos soon followed with her gazing lovingly into her father's eyes as he held her. This warm exchange truly warmed my heart. Subsequently, more photos of the now family of five flooded my WhatApp inbox which caused me to reflect on the beautiful outcome of the lockdown in Eswatini and worldwide- it provided the time and space for families to bond and make precious memories.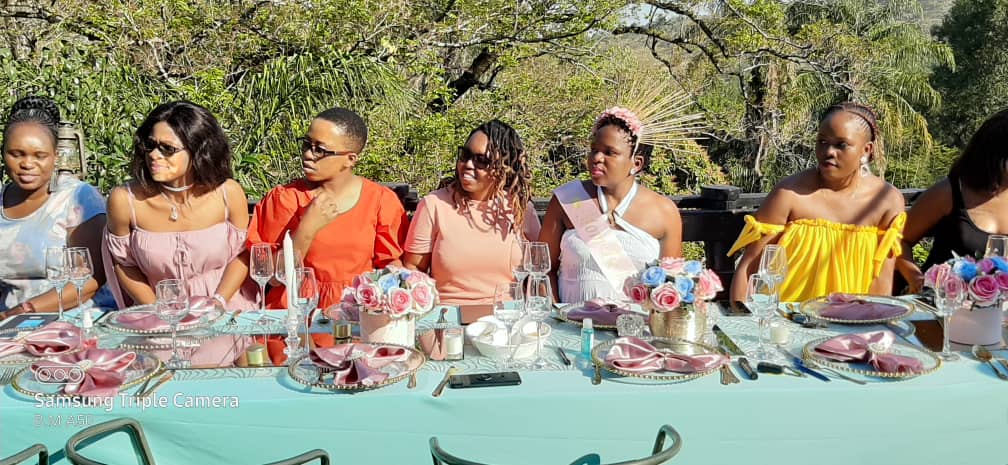 My dear friend Lungile gave birth to a beautiful baby girl at Mbabane Government Hospital on Friday, October 2, 2020.  That same day she sent photos of Baby Lisa via WhatApp so that I could share in the precious moment although I was thousands of miles away.  Even before Baby Lisa entered the world, Lungile shared photos of her surprise baby shower with me. Her family and friends threw her a wonderful celebration at Mantenga Nature Reserve and Cultural Village which is set along the Usushwana River and home to Mantenga Falls, Eswatini's largest waterfall.  Her message read, "Hello dear Sister…. I wish you were there. My family and friends had organized a surprise baby shower for me at Mantenga today."
Educational and Economic Re-openings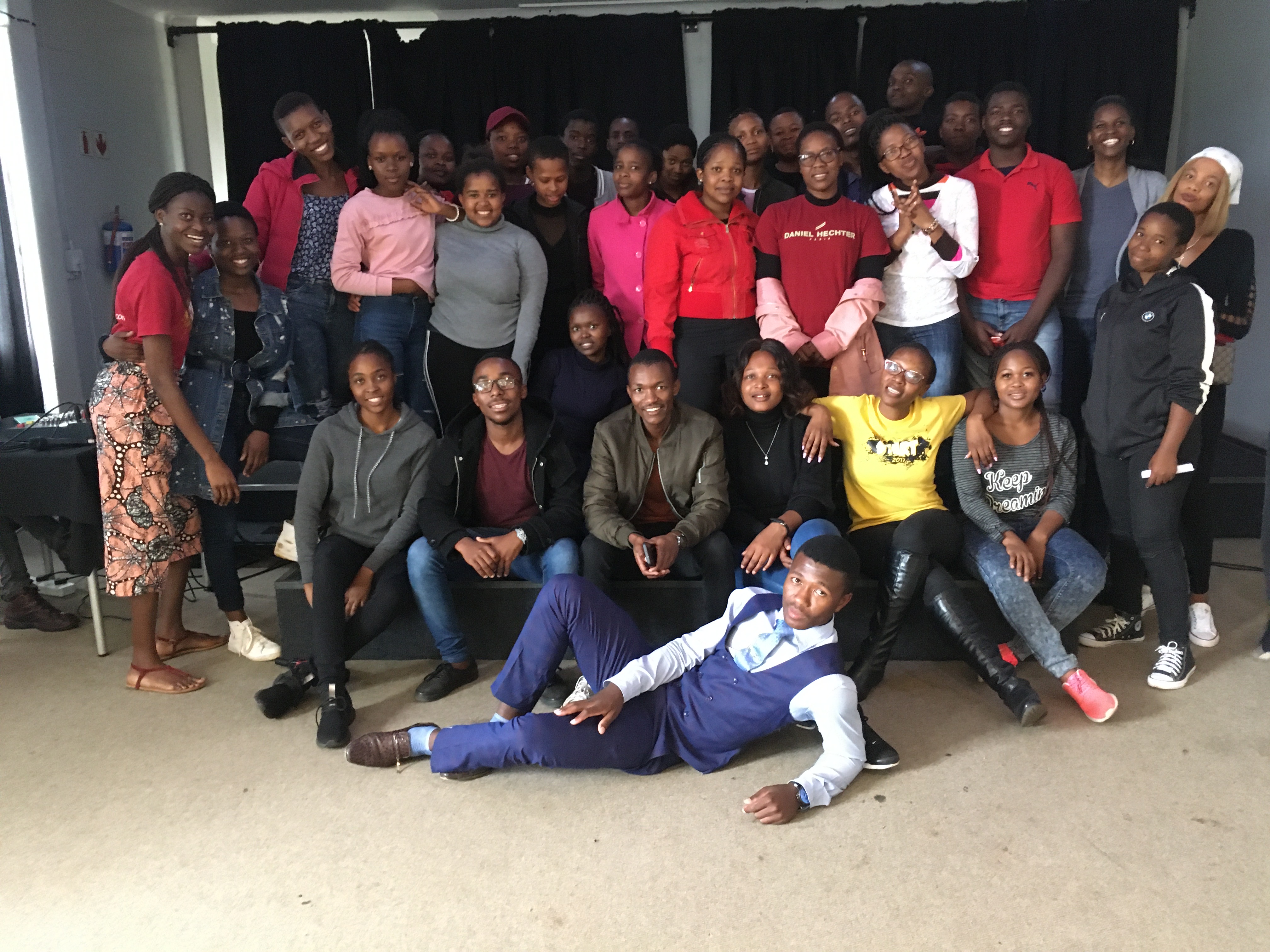 Rebecca, a mission co-worker from Ghana, had a very vibrant ministry prior to the start of the pandemic.  She heads "Teens Aloud Foundation" in the Kingdom of Eswatini, a ministry whose purpose is to challenge the young generation to believe in their gifted purpose and passionately pursue Jesus Christ and take His life-giving message to the ends of the earth. In addition, she co-led a hostel fellowship with students from Mbuluzi School in the north western region of the country on Saturdays and is a teacher at Inkhanyeti School, a private school in Manzini.
As schools closed in March due to the pandemic, Rebecca had to find unique ways to remain connected and engaged with her students. In July, educational institutions reopened for completing classes to allow those students to prepare for their external examinations. Rebecca explained, "I'm doing well by God's grace.  Teachers have resumed physical teaching (taking all the precautions) for the final class students as their final exams begin in October."  Although Teens Aloud continue to gather virtually for meetings and sessions, she expressed that everyone was looking forward to their virtual leadership training on the first Saturday in November.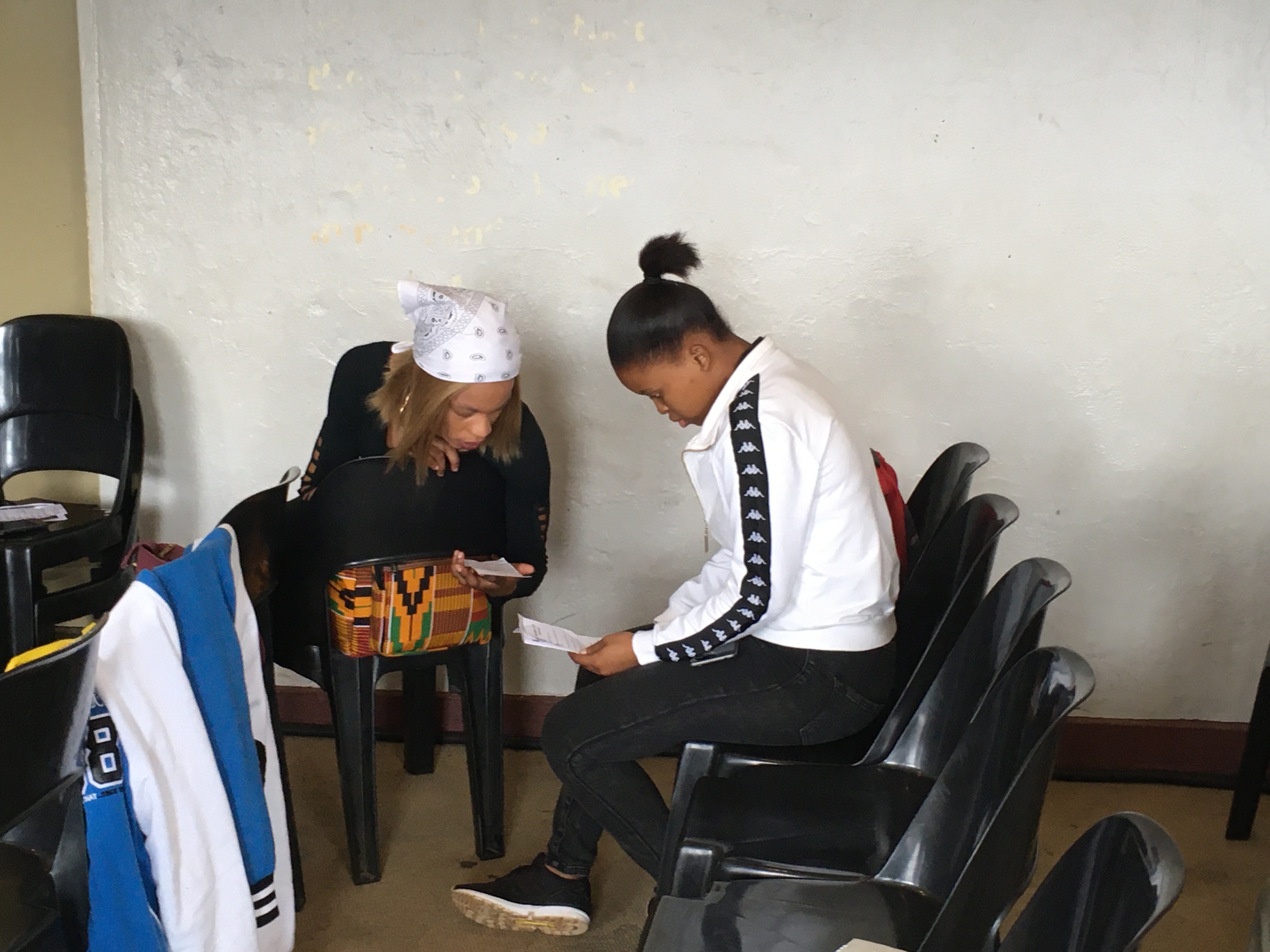 Phased re-opening of churches, sports and businesses soon followed.  During the first week in September, my friend Mr. Nkambule wrote, "Most [businesses] have opened except liquor production and distribution, churches are allowed 30% attendance, other gatherings as well cannot more than 100 [people] at funerals and weddings."  This is a blessing, especially for non-essential workers like Ms. Angela, a hair stylist at Venus Hair Salon, affectionately known as "the shop."  Being a non-essential worker, she had been out of work since the lockdown began in late March. She recently returned to work in October and exclaimed, "Everything is fine by God's grace…. things are normal. We are back to work."  Together, we have been rejoicing over the country's progress and the reopening of businesses.
Working Together
Another noteworthy result of the pandemic, is the collaborative work that sprung forth from the three church bodies of Eswatini: Council of Swaziland Churches, Eswatini Conference of Churches, and League of Churches.
To insure that everyone played a role in stopping the pandemic, the Eswatini government engaged the Church to assist in these efforts. In former times, the three church bodies worked independently, focusing on the needs of their member denominations. However, this pandemic galvanized them to come together and work for a common cause- defeating the coronavirus and preserving the lives of EmaSwati and the nation as a whole.
Initially, they worked in tandem to issue a joint public statement when the partial lockdown began in March 2020. From the beginning, they were on one accord to provide pastoral guidance to the nation, propagate scientific-based knowledge of COVID-19, and encourage members to follow precautions and regulations set forth by the World Health Organization (WHO) and the government of Eswatini.
As the lockdown progressed from partial to full, and then to relaxed restrictions, the three church bodies continued to work hand-in-hand to provide consultation and work to achieve strategies that would led to successful outcomes of what the government put in place.
Eswatini, as with countries worldwide, have experienced the effects of the coronavirus pandemic on their society, economy, mental and emotional health, healthcare system, and environmental vitality.  Despite this, we have witnessed how God is still moving and working in the lives of His people in tangible ways. 
The work of the Kingdom of Eswatini, Global Ministries and our partner organizations continues. I rejoice as we put on a crown of beauty instead of ashes, the oil of gladness instead of mourning, and a garment of praise instead of a spirit of despair (Isaiah 61:3).  In Jesus' name. Amen.