Through Global Ministries, $64K foundation grant helps Syria's hard-hit children
This article was written and posted by the United Church of Christ and can be found here. 
Churches in Syria are getting a $64,000 boost in their work with war-stricken children and families, thanks to Global Ministries of the United Church of Christ and the Christian Church (Disciples of Christ) and a grant from the Harold C. Smith Foundation.
"Children harshly influenced by war are half of Syria's population," said Rosangela Jarjour, general secretary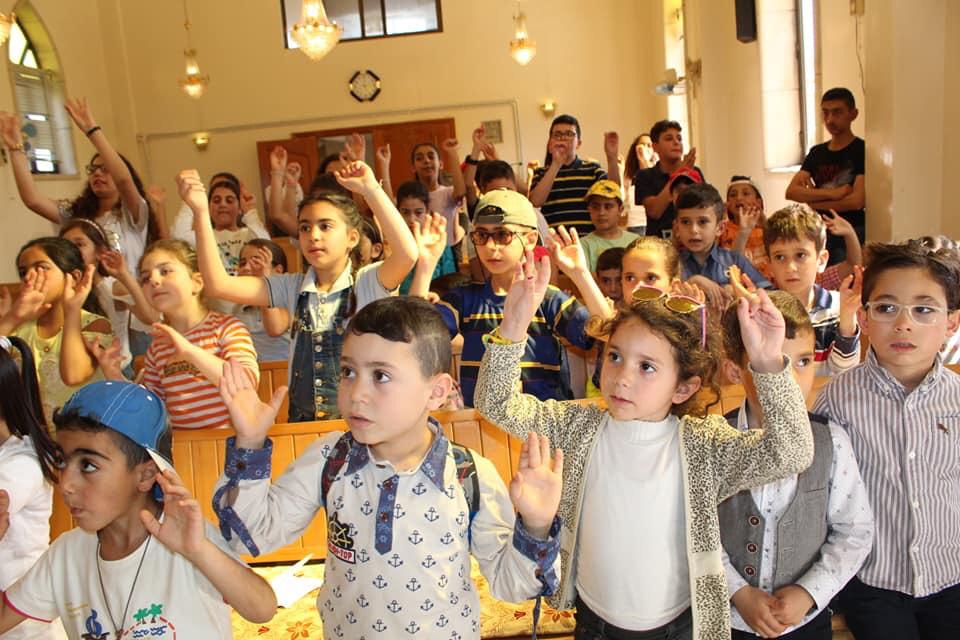 of the Fellowship of Middle East Evangelical Churches (FMEEC), Global Ministries partner in the region. "Caring for them is a priority task for the churches. This funding will strengthen and encourage more than 16 Protestant churches in Syria as they serve children and families who are facing critical situations."
The Fellowship will use the grant to create ministries of support to Syrian children and youth, ages 3 to 14, "in their social, mental, emotional and spiritual difficulties" and to equip young adults in its Sunday School Teachers training program to do this work. "As the Syria crisis enters its seventh year, civilians continue to bear the brunt of a conflict marked by unparalleled suffering," Jarjour said. "The training program strengthens the role of the churches as a sign of hope and endurance during dark times."
Continue reading about the FMEEC's Sunday School Leaders training project here.
Continue reading about the work of the FMEEC here.