Global Ministries is saddened to learn of the death of Dr. James A. Drummond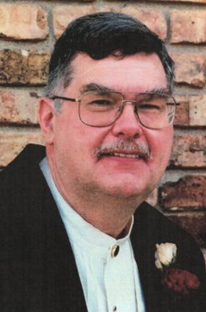 Dr. James A. Drummond
October 6, 1941 – June 2, 2021
Dr. James A. Drummond, 79, of New Palestine, Indiana passed away on Wednesday, June 2, 2021.
He was born in Ft. Wayne, Indiana on October 6, 1941 to Arthur and Georgia Fern (Skelton) Drummond. He was married to Sharon Shaner, on September 11, 1965.
Dr. Drummond was a 1959 graduate of Ft. Wayne South High School and a 1966 graduate of the Indiana University School of Medicine. He served his internship in Lexington, Kentucky in 1967 at Good Samaritan Hospital. Later that year, James and Sharon both enrolled at Lexington Theological Seminary.
In 1968, James and Sharon were appointed to serve as mission co-workers by the United Christian Missionary Society, a predecessor mission body to Global Ministries, in the Democratic Republic of the Congo. While in Congo, they worked at the ecumenical hospital in the town of Boende.
The Drummonds both completed their Master of Divinity degrees in 1970, just prior to the end of their two-year term as mission co-workers in the Democratic Republic of Congo.
Upon returning home, Dr. Drummond began his four-year pathology residency in Canton, Ohio. He became board certified in clinical and anatomical pathology, and served as a pathologist at the Medical Foundation in South Bend, Indiana until 1979. At that time, the Drummonds decided to relocate to Milan, Indiana, as the opportunity to take over the medical practice of Dr. Warn, became available upon Dr. Warn's retirement. The couple worked every day as doctor and nurse practitioner until their retirement on December 20, 2013.
Dr. Drummond served as a Ripley County Health Officer, was a member of the American Medical Association, and a member of the College of American Pathologist. In his spare time, he enjoyed model trains, collecting stamps, and was an avid reader.
Dr. Drummond is survived by Sharon, his wife and trusted partner of 55 years, his daughter Tamara (William) Butler of Shelbyville, Indiana; his son Andrew (Karen) Drummond of Carmel Valley, California; two grandchildren May Drummond and Hannah Butler.
There was a visitation held for Dr. Drummond on June 7, 2021, and a graveside service held at Forest Hill Cemetery in Shelbyville, Indiana on June 8, 2021. Gifts in memory of Dr. Drummond may be directed to St. Jude's Children's Research Hospital in care of the funeral home.
Condolences to the family may be sent to Sharon Drummond at 4341 Wooded Way, New Palestine, IN 46163.