Global Ministries is saddened to learn of the death of Lester K. Weiner
March 28, 1935 -January 1, 2022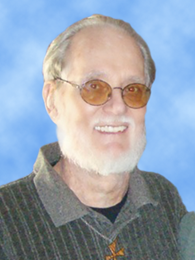 Lester (Les) K. Weiner passed on January 1, 2022, surrounded by his family including his wife of 62 years – Kay (Niles) Weiner. Les was born and raised in Chicago, Illinois where he graduated from Elmhurst College.
Following graduation from Elmhurst College in 1956, Les was commissioned by the American Board of Commissioners for Foreign Missions (a predecessor mission body to what is today Global Ministries) to serve in what is today Zimbabwe. His initial posting was to Chikore Secondary School, where he taught English, Latin and General Studies.
While there, he met his wife, Kay Niles Weiner, and they were married on December 19, 1959. The two served as mission co-workers for 11 years during which Les continued his studies and received degrees from Harvard Divinity School, University of London, and Harvard Graduate School.
He was a poet and crusader for civil rights. His poem "Southern Sonnet" declaring the injustices faced by black Africans was published in Zimbabwe in the Central African Examiner which resulted in his deportation. The family continued to serve as mission co-workers in Zambia and Ghana.
When the family returned the United States, Les's work in support of civil rights continued as he worked with Dr. Martin Luther King Jr. in Cleveland to get jobs for black workers at Sealtest. Les wore many hats as an English teacher in Fitchburg, MA at Timberlane in Plaistow, NH; advertising copywriter at NEBS in Townsend, MA; Pastor of Union Congregational Church in Amesbury, MA; Director of Faith Alive Christian School in Fitchburg, MA.; and Resident Partner along with Kay at Koinonia Farms in Americus, GA.
He enjoyed Men's Fellowship and was a member of Main Street Church, Amesbury, MA. He continued his poetry writing, freely sharing his poems online and in print. He wrote "As I See It" columns for Newburyport Daily News. As a resident at Heritage Towers, he shared his love of music by playing the piano, and baseball by cheering on the Boston Red Sox. Les loved his family, laughter and adventure. He enjoyed camping, swimming, hiking, basketball, frisbee and the beach. His love for God and God's Creation (especially trees), books, music and art were all generously shared with the generations he left.
Les is survived by his wife Kay, and children: Kevin and Tammy Groder, Jonathan and Susan Troop, and Frank and Jane Weiner. His eight grandchildren include Micah and wife Casey, Hannah and Ben and wife Emily Groder, Thomas, Gregory and Ian Troop, and Daniel and Gabriel Weiner. His five great-grandchildren include Nehemiah, Aviela, Meira, Enoch, and Toviah Groder. He is also survived by loving nieces, nephews and sister-in-law, Sandy Northrop of Amesbury.
A memorial service will be held at Main Street Church, Amesbury in May when his ashes will be planted with a tree. The service will be followed by an ice cream social.
Condolences to the family may be sent to Kay Weiner at 180 Main Street #502 Amesbury, MA 01913.