Global Ministries is saddened to learn of the death of Mary Alice Shepard
September 17, 1925 – December 12, 2021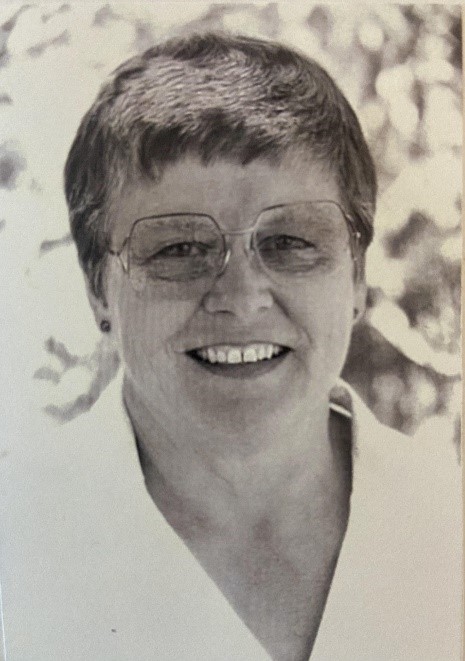 Born in Otaru, Japan to Frank and Rosamond Cary, Mary Alice was the youngest of four. She attended Japanese school for her primary education. When the war broke out, she and her mother returned to the United States. Mary Alice resumed her education at Northfield Seminary for Girls in Northfield, Massachusetts. She then studied at Wellesley College in Wellesley, MA and graduated in 1948.
On June 15, 1948, Mary Alice was married to Frederick D. Shepard in Bradford, Massachusetts. They moved to Phoenix, Oregon where Mary Alice was an elementary school teacher for three years. While there they had three children. In 1954, Mary Alice and Frederick Shepard were commissioned as mission co-workers by the United Church Board for World Ministries, a predecessor mission body of Global Ministries, and were assigned to Aleppo, Syria. In Aleppo, their fourth child was born. Mary Alice taught at the Aleppo School for Girls. She also homeschooled her own children.
Their work as mission co-workers took them to Syria, Turkey and Cyprus. During those years (1954-1983) Mary Alice was predominantly a teacher, but she also worked on publications and various other projects at the mission centers and schools.
In 1983, they returned to the United States to Ashland, Oregon where they continued to teach part-time at the college level. Their final move was to Uplands Retirement Village in Pleasant Hill, Tennessee in 1997 where they were surrounded by an active and loving community. Though Frederick passed away in 1998, Mary Alice continued as an active member of the community until her recent passing. Mary Alice also continued to serve the United Church of Christ. She served on the committee to plan the Whitman Mission Sesquicentennial Observance, UCC Historical Council, and the UCC Executive Council.
Known for her organization, sense of aesthetics and dedication Mary Alice found herself involved in a variety of tasks such as organizing the textbook sales, designing and planning campus garden areas, researching and writing publications and working with displaced village women in Istanbul. She enjoyed singing and performed in choirs all her life starting in high school. Drawing, sketching and painting were also passions of hers. She will be remembered as a loving, dedicated mother, a loyal, equal partner to Frederick and a devout Christian. Always ready for a new adventure, book to discuss or project to tackle, she had boundless energy and was a life-long learner.
She is survived by her four children and their spouses: Susan Elizabeth Shepard (Michael Colvin), Margaret Shepard Mahoney (Robert), Lorrin Cary Shepard (Leslie), Whitman Otis Shepard (Bengü); seven grandchildren and their spouses: Jennifer York (Matthew), Nazey Güleç, Kathryn Schuback (Jon), Serin Leas (Rodman), Cary Shepard (Teresa Doubet-King), Adrian Mahoney and Jamie Shepard; and five great-grandchildren: Ian York, Luke Leas, Hannah York, Beau Leas and Logan Schuback.
Mary Alice Shepard served in the following institutions:
1948-1954 Phoenix -Talent School District – Phoenix, Oregon, USA
1954-1964 Aleppo College – School for Girls – Aleppo, Syria
1964-1965 The Talas American College – Talas, Turkey
1967-1970 The American Board Near East Office – Istanbul, Turkey
1971-1977 American Collegiate Institute – Izmir, Turkey
1977-1982 The Girls' Service Center (YWCA) – Istanbul, Turkey
Üsküdar American Academy – Üsküdar, Turkey
1982-1983 Ayia Napa Conference Center – Ayia Napa, Cyprus
Condolences to the family may be sent to Lorrin Shepard at 6901 Ebb Tide Ave., Apollo Beach, FL 33572.