Global Ministries joins ecumenical call to Secretary Blinken: Halt the displacement of Palestinians
In a letter to Secretary of State Antony Blinken, twelve churches and Christian agencies – including Global Ministries of the Christian Church (Disciples of Christ) and United Church of Christ – urged the US to take "action to halt the imminent displacement of up to 2,000 Palestinians in Jerusalem." This eviction is scheduled to happen this Sunday, May 2, which corresponds with Eastern churches' celebration of Easter. The letter also calls for action to ensure more broadly that Israeli demolition of Palestinian homes, schools, and other property ends.
In addition to calling for the US to take immediate action, the letter draws attention to H.R. 2590, introduced recently by Rep. Betty McCollum (Minnesota) "which, if passed, would ensure that no US assistance to Israel is used to fund the demolition of Palestinian homes, to annex Palestinian land, or to hold Palestinian children in military detention."
The letter concludes, "We therefore ask that you do everything in your power to oppose these forced displacement actions and that you take steps to ensure that no U.S. funding to Israel is used to support these or other abuses of Palestinians' human rights and international law."
Click here to read the full letter.
UPDATE (May 6): Israel Supreme Court postpones decision on evictions.
UPDATE (May 3): Israeli court postpones evictions until Thursday, May 6.
UPDATE (May 9): Israeli Supreme Court delays session on evictions amid Jerusalem violence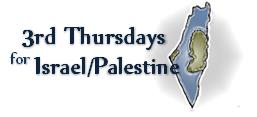 Click here to call on Congress to take action on this issue, using the April 2021 3rd Thursday Action Alert.
Click here to watch a short documentary about the Shaikh Jarrah neighborhood and efforts to oppose evictions.