Global colleagues express love for 'relationships' man, Jim Moos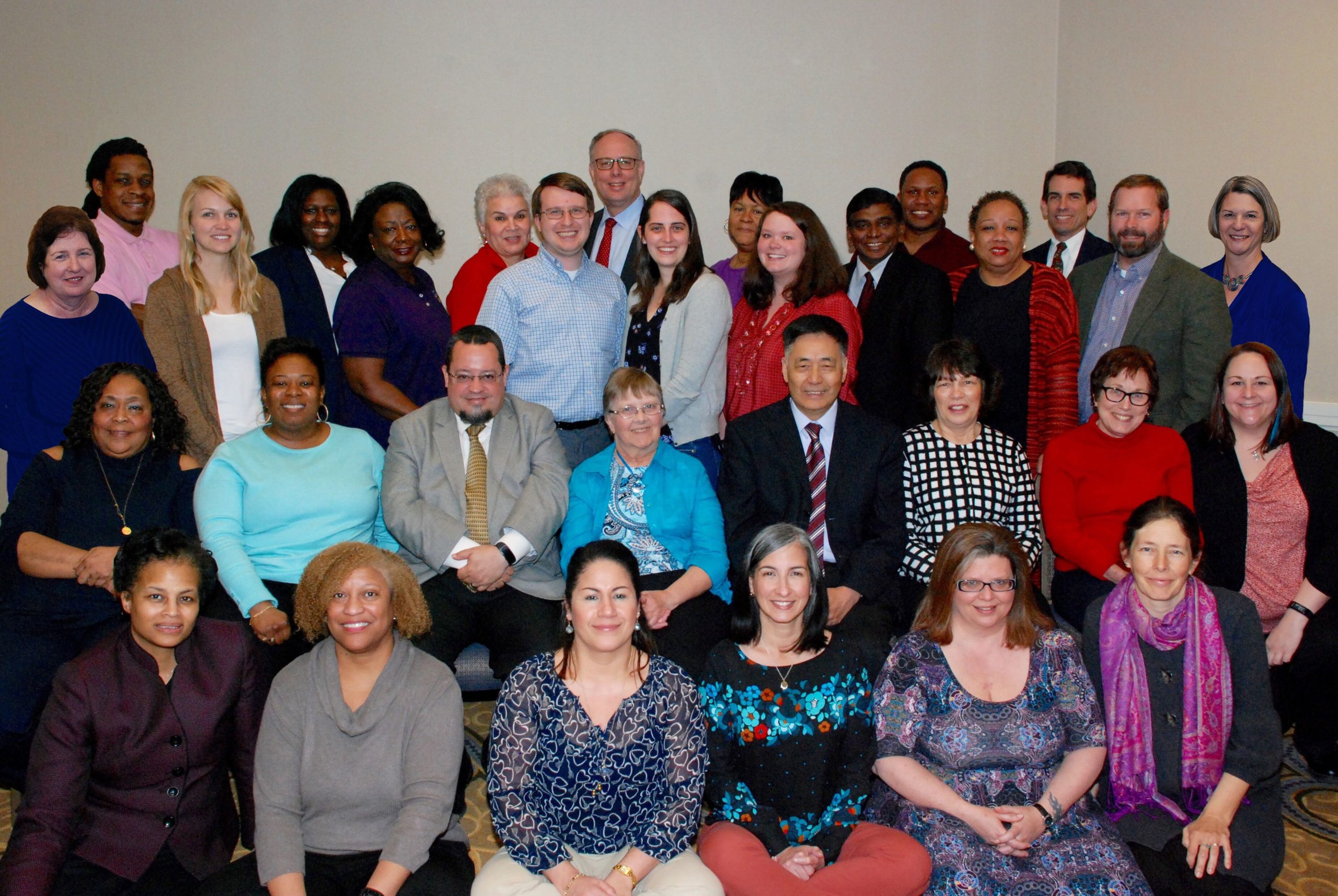 Written by Connie Larkman
Staff colleagues and ecumenical partners from around the world are sending love and well wishes to a United Church of Christ executive ending his service to the national church at the conclusion of General Synod in Milwaukee in June.
The Rev. James (Jim) Moos, associate general minister, Wider Church Ministries and Global Engagement, and Co-Executive of Global Ministries, the overseas ministry of the UCC and the Christian Church (Disciples of Christ), has served eight years as a UCC Officer and decided not to seek a third term. He plans to take some much-deserved time off to rest and spend time with his family.
A worship service and reception on Tuesday, June 11, at the UCC's national offices allowed the Cleveland-based staff to say farewell. Another reception is scheduled for Thursday evening, June 20, in Milwaukee, the evening before the UCC's General Synod begins.
Moos joined the national ministries in August 2011 and has proven to be an accomplished and humble team leader, held in high esteem throughout the world, according to his Wider Church and Global Ministries colleagues at the North American offices in based in Cleveland and Indianapolis.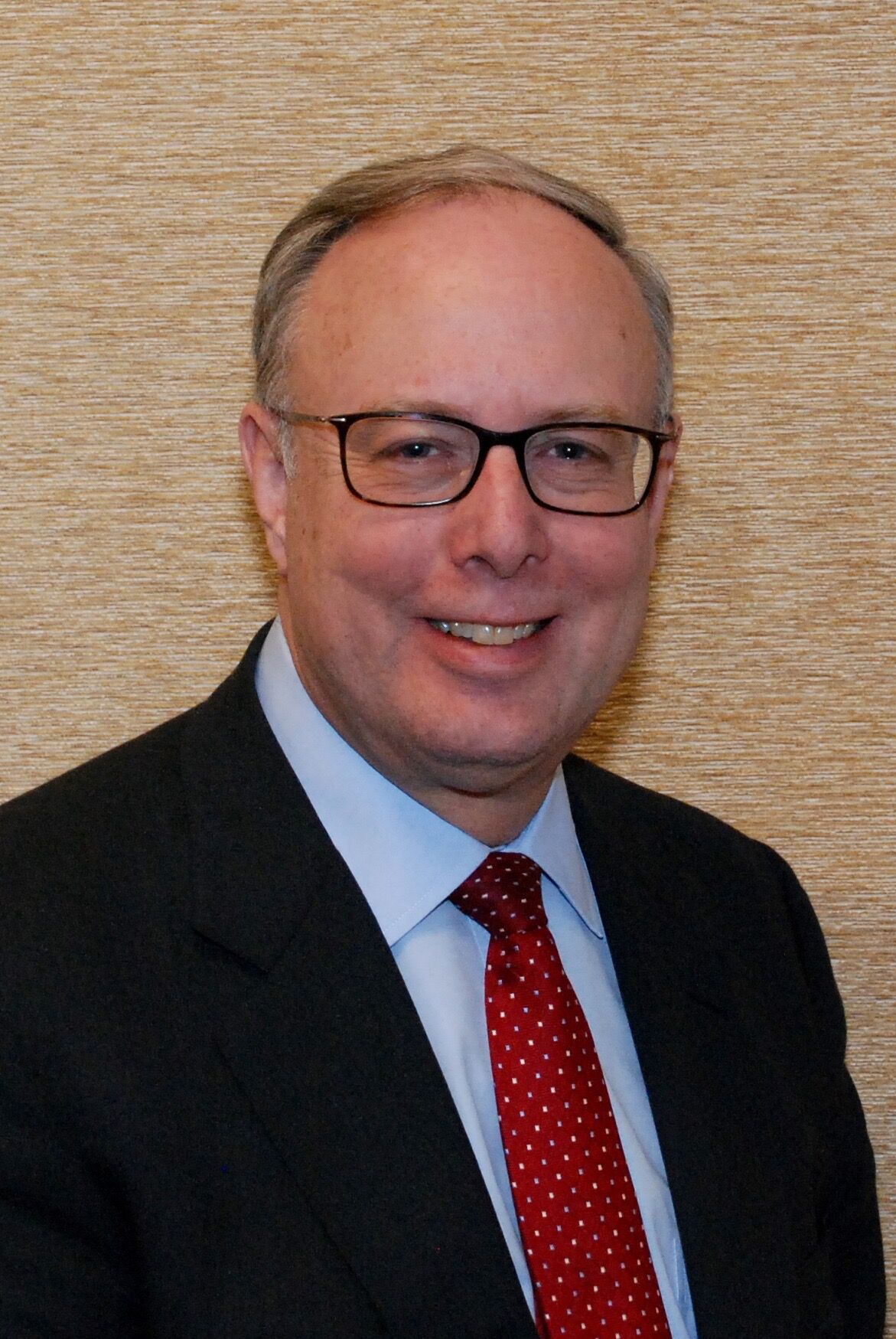 "Jim has regarded his role as a ministry, a response to a calling to serve the whole church, and he does that with integrity and with care and love for the UCC, Global Ministries, and the people of the world," said Peter Makari, team leader for the Cleveland office of Global Ministries. "In whatever form his next ministry takes, I know that he will live out his mantra, that 'relationships are everything.'"
"I have met and worked with many progressive thinkers, theologians and church leaders over the past 30 years of my ministerial career in many parts of the world. Jim stands out, among these, out as one who is honest to the core and bold enough to move beyond words to action, and to live out what he preaches," said the Rev. Deenabandhu Manchala, Global Ministries executive, Southern Asia. "His practice of partnership is one that has always inspired me. His attitudes and approaches towards partners among GM constituencies as well as his staff colleagues are guided by profound humility, respect, sensitivity, and persistence to accompany, even if results are not always up to his expectations – something that I am grateful to him for teaching me."
As Co-Executive, Moos was instrumental in seeing the adoption of the current Global Ministries strategic plan. He's regarded as a role model for developing and maintaining collegial relationships in the United States, Canada and with international partners.
"Jim Moos has been able to differentiate the institutional differences and the missional continuity between Global Ministries and the UCC's Humanitarian and Development Ministries in disaster, refugees, global sustainable development and domestic volunteer opportunities. In doing so, he has enabled the implementation of the strengths of the Church's gifts in changing the world for the good," said the Rev. Mary Schaller Blaufuss, team leader of Humanitarian and Development Ministries. "From the beginning of his tenure, Moos promoted the young adult leadership development programs of the national UCC setting and encouraged staff to be entrepreneurial and creative. For this, we are grateful."
Moos' effectiveness as a manager of a highly productive team has been underscored with his care and attention to the individual and his steady, open and dependable leadership. His staff noted his compassion and pastoral care in times of change and challenges, giving guidance to both his people and their partners.
"The poet Kipling said you should treat triumph and disaster just the same. Jim does that, not with a shrug, but with equal parts optimism and clear-eyed seriousness," said Derek Duncan, Global Ministries executive, East Asia and the Pacific. "From staff meetings that too often began with 'I've got some good news and some bad news,' to alternating between travel disasters and remarkable visits with the most extraordinary people around the world, Jim has always been cool and confident."
"Jim Moos is an excellent friend. That made him the perfect Co-Executive for Global Ministries," said Rev. Angel Luis Rivera-Agosto, Global Ministries executive for Latin America and the Caribbean. "How can we preach about mutuality if we are not capable of receiving and sharing our lives with others? How can we commit ourselves into strengthening communities if we are not capable of building our own? That was, precisely, Jim's ministry. To invite us into an honest praxis of what we preach to others as strategic values at Global Ministries. His best message was always his integrity, his coherence, his witness, his testimonio."
"Programs are important. Relationships are everything," Moos said. "My staff is probably tired of hearing that, but relationships built on mutuality and trust are so important. We can build programs."
"Jim loves the church and its global partners, and believes what we do together makes a difference," Duncan said. "Jim's one of the good guys— kind, fair, smart, and always encouraging. And he's also a good friend. We will miss him greatly."
"For me personally, it has been a joy and pleasure to work together with Jim for these many years," Makari said. Thank you, Jim, for your good and faithful service."
"Your legacy will stay in our hearts, dear friend," said Rivera-Agosto. "You taught us to be good friends with others, to be faithful, tender, and caring. That tenderness should be our North Star. Que el Dios de Paz te sostenga en tu caminar siempre, buen amigo. May the God of peace sustain your walk in life forever, dear friend."
Read international testimonies from Moos' Global partners here.

Watch Rev. Moos' benediction from Cleveland staff celebration