Global Ministries is saddened to learn of the death of Anna Lessio Hougland
Anna Lessio Hougland
May 31, 1936-October 28, 2019
Anna Lessio was born on May 31, 1936 just south of Venice, Italy to Venere Bertazzoli and Alberino Lessio. She attended the Scuola Superiore in Biella, Italy and graduated in 1956.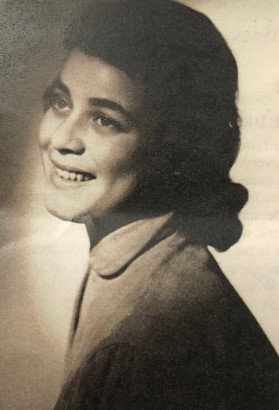 Anna grew up in the Waldensian church in Italy. In her youth she volunteered at a Waldensian conference center and was encouraged there to volunteer at the Ecumenical Institute of the World Council of Churches in Bossey, Switzerland. Anna volunteered at Bossey where she learned French. On a trip home to Italy she met Kenneth Hougland who at the time was in the United States Army. After the end of Ken's service, the two were engaged and both volunteered at Bossey, where they were married.
When Ken began graduate school at Oberlin School of Theology in Oberlin, Ohio they both returned to the United States. The Houghlands had five children.
In 1988 Anna and Ken were called to serve with the Waldensian English-Language congregation in Torino, Italy and were appointed by United Church Board of World Ministries (UCBWM), a predecessor mission body of Global Ministries. They served in Torino until 1992. Anna's work in the congregation in Torino consisted mostly of ministering to African migrants who were arriving in Italy.
When Anna and Ken moved back to the United States, Anna worked as a home health aide in California and Kelley Services in Virginia from approximately 1980 until 1988.
Anna and Ken retired to Pilgrim Place in Claremont, CA. Anna's memorial service was held there on November 15, 2019. Condolences to the family may be sent to Ken Hougland at 627 Leyden Lane, Claremont, CA 91711