Global Ministries is saddened to learn of the death of Cally Rogers-Witte
Ann Calvin (Cally) Rogers-Witte
June 25, 1945 – November 12, 2019
Cally Rogers-Witte and David Vargas, Co-Executives of Global Ministries in 2006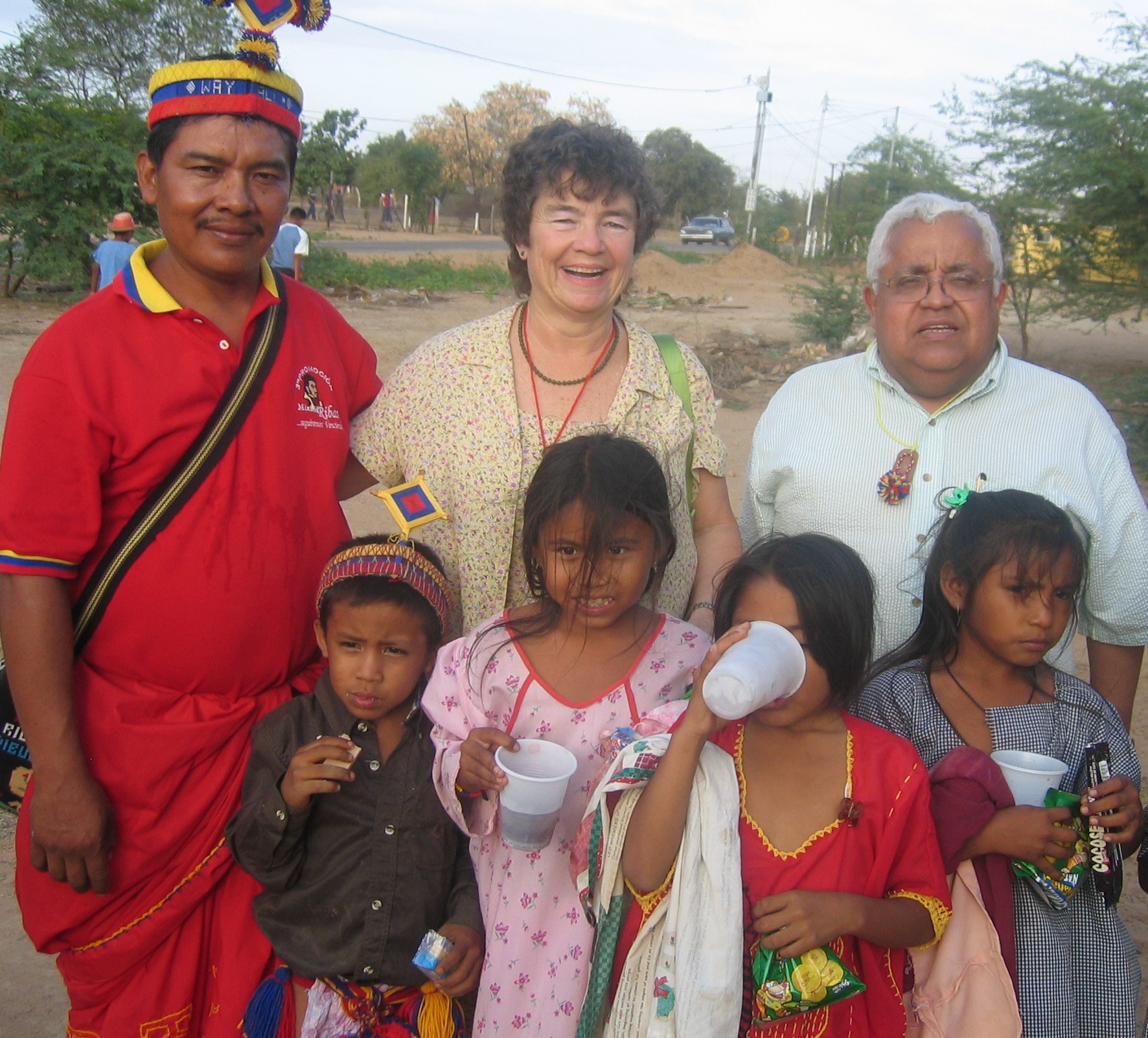 The Rev. Cally Rogers-Witte, a longtime pastor, former Conference Minister and retired national officer in the United Church of Christ, died Tuesday, Nov. 12, in Rockledge, Fla. She had been hospitalized for several days with an infection. She was 74.
From the co-executives of Global Ministries, the Rev. Julia Brown Karimu (Disciples) and the Rev. Karen Georgia Thompson (UCC Associate General Minister, Global Engagement and Operations):
May the Lord give strength to his people! May the Lord bless his people with peace! – Psalm 29:11
We are deeply saddened to hear of the passing of the Rev. Cally Rogers Witte. We extend condolences to Frank, Mary Ann and Beth, to the rest of her family and to all who knew her as friend. We hold you in prayers and love, praying God's peace, comfort and presence with you as you celebrate the joy and gift of Cally's life and mourn the loss of her life.  
Cally is well known in the United Church of Christ, this church that she chose to call home and where she chose to live out her call to ministry. Her light and legacy continue in this moment. Her service across the settings of the UCC has made a difference among us. Hers was ministry of pastoral presence that spanned her journey with us as a pastor, Conference Minister and elected officer of the church.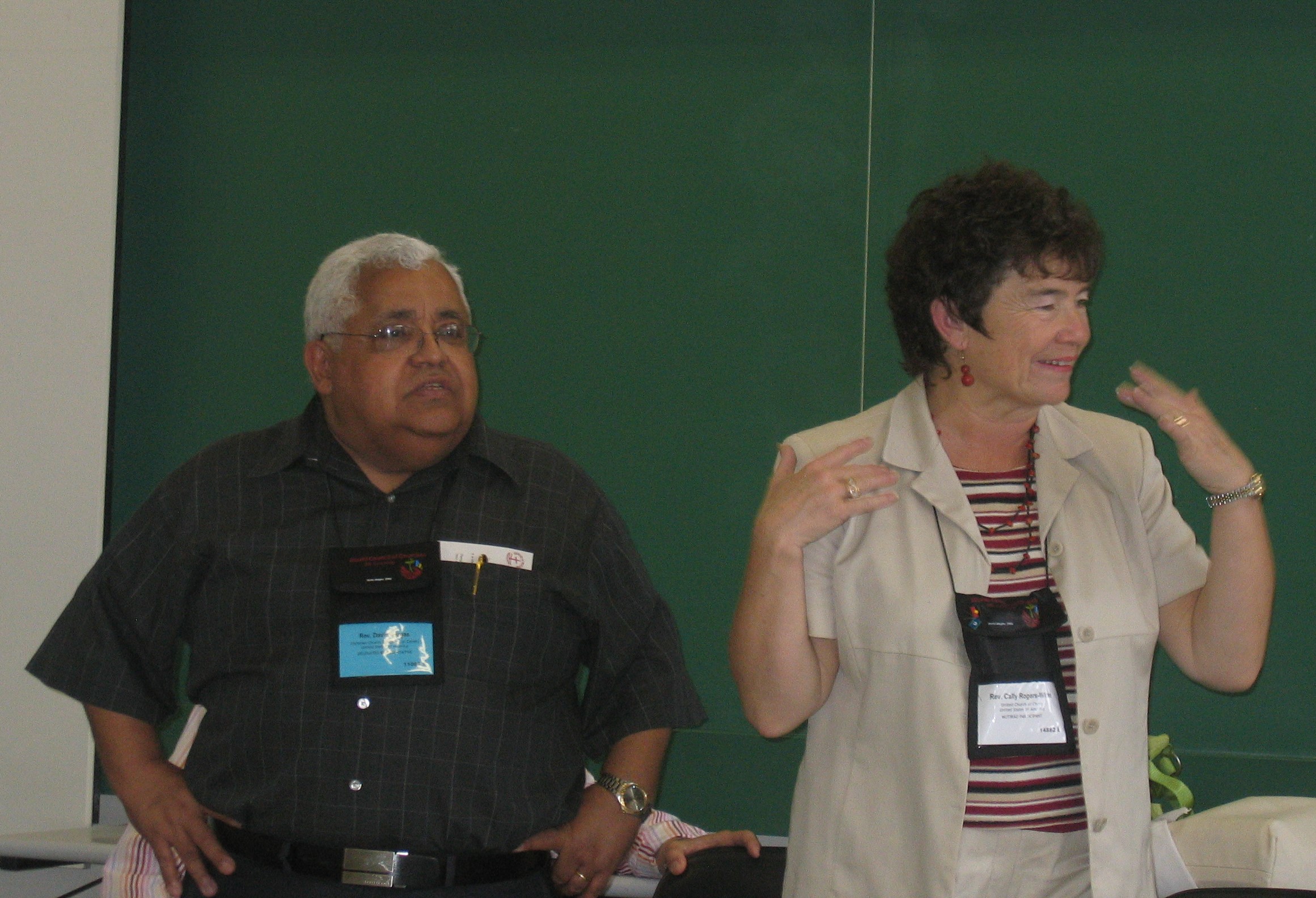 She extended herself among us as friend, mentor and leader, greeting the world with a smile that showed her welcoming spirit and warm hospitality. She served the church well, and even in her years of retirement continued to be connected with and to be interested and concerned for the partners and ministries of Wider Church Ministries and Global Ministries. In her term as Executive Minister for Wider Church Ministries and Co-Executive for Global Ministries (2005-2011), she greatly impacted our relationships with 290 partner churches around the world. Our United Church of Christ and Christian Church (Disciples of Christ) partners join us in grieving Cally's passing.
Cally will be missed! The world has lost a great light. And yet, her memory of having been among us inspires and comforts.
God of Peace, we pray for those who have loved and known the presence of Cally. Holy God, in this moment of grief and sorrow, we remember the many gifts that Cally gave to us. We ask your peace and comfort for her family and friends during this time of transition. Amen.
Click here to read the full article posted on ucc.org remembering Cally's life and ministry.
A celebration of Cally Rogers-Witte's life will be held Saturday December 21, 2019 at 10:00 a.m. at St. Mark's Episcopal Church, 4 Church Street, Cocoa, FL 32922. There will be an evening reception 4:00-6:00 p.m. at Rockledge Gardens. Please RSVP to Beth at worldbeth@gmail.com. 
In lieu of flowers, the family asks that donations be made to The Rev. Ann Calvin Rogers-Witte Memorial Fund at any of the following three organizations: St. Mark's Episcopal Church in Cocoa, Florida (mailed to the church at 4 Church Street, Cocoa, FL 32922); UCC Wider Church Ministries, or the Timothy Syndrome Alliance (TSA). You may access Cally's online obituary here using the link: https://www.dignitymemorial.com/obituaries/rockledge-fl/ann-rogers-witte-8924526