Global Ministries is saddened to learn of the death of Claylon Weeks
Claylon Weeks
November 3, 1919-March 4, 2019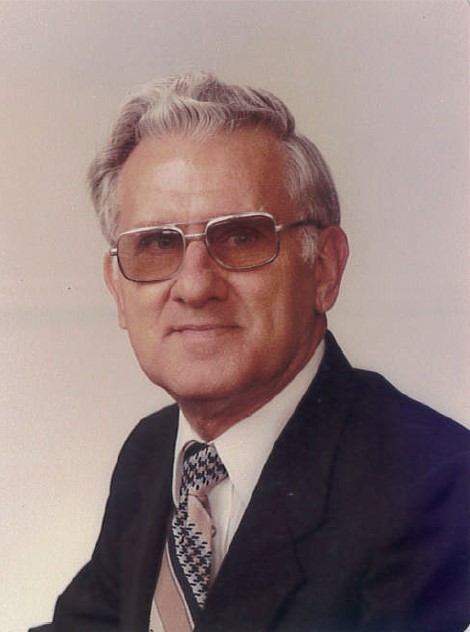 Claylon Dee Weeks, known to Congolese family and friends as "Bofola" or "Is'ea'otoka", went peacefully to his eternal sleep on Monday morning, March 4, 2019, at the venerable age of 99.  Born November 3, 1919, in Sampson County, North Carolina, to William and Bertha Weeks, Claylon was the second youngest of 10 children.  He graduated with a bachelor's degree from Barton College in Wilson, North Carolina, and went on to receive a Bachelor of Divinity degree from Vanderbilt University. He and his wife Helen, married in 1945, were appointed as mission personnel in what today is the Democratic Republic of the Congo (DRC) with the United Christian Missionary Society (UCMS), a predecessor mission body of what today is Global Ministries, from 1946 to 1984.  Their early years in the Congo were spent in Wema, where Claylon's responsibilities included directing the school, building, and serving as a traveling evangelist.  After Congo's independence, the Weeks were relocated to Mondombe, where his primary responsibility was as an evangelist.  From 1964-1968 the Weeks directed the hostel in Kinshasa, the capital city, for the children of mission personnel enrolled in the American School there.  Later they were assigned to Bolenge and then to Mbandaka, where they were involved in the training of pastors and church leaders. 
After retirement in 1984, the Weeks continued to live in a home they built in Mbandaka, where they experimented with farming fish, raising chickens, ducks, rabbits and pigeons, gardening, and offering hospitality to any who came to visit.   In 1993 they returned to the U.S. to live at Penney Retirement Community, where Claylon was active with the Fitness Center and the bicycle repair shop, among other activities.  
Claylon is survived by four children, Linda Coppinger (Walter) of Jeffersonville IN; Ronald Weeks (Doris) of Mbandaka, DRC; Thomas Weeks (Mary Jane) of Savannah GA; and Steven Weeks (Julia) of Tallahassee FL. Claylon had 12 grandchildren and 26 great-grandchildren.  He was preceded in death by his wife, Helen who passed away in 2015, his parents, William and Bertha Weeks, his nine siblings, and his first child, buried at Bolenge. 
A memorial service will be held on April 13, 2019, at 1:00 p.m. at the Penney Memorial Church at Penney Farms, Florida. Memorial gifts may to sent to: The Weeks Scholarship Fund, Education Congo, 2216 Elgin Road, Winston-Salem NC 27103.  This scholarship fund in their name benefits young people from the Tshuapa Region of the Democratic Republic of Congo.
Condolences to the family may be sent to Linda Coppinger at 614 Erin Drive Jeffersonville, IN 47130 or lcoppy1225@gmail.com.