Global Ministries is saddened to learn of the death of Frances "Fran" Poole Markham
Frances "Fran" Poole Markham
February 8, 1924 – March 1, 2020
Frances "Fran" Poole Markham, 96, of Pleasant Hill, TN, died March 1, 2020.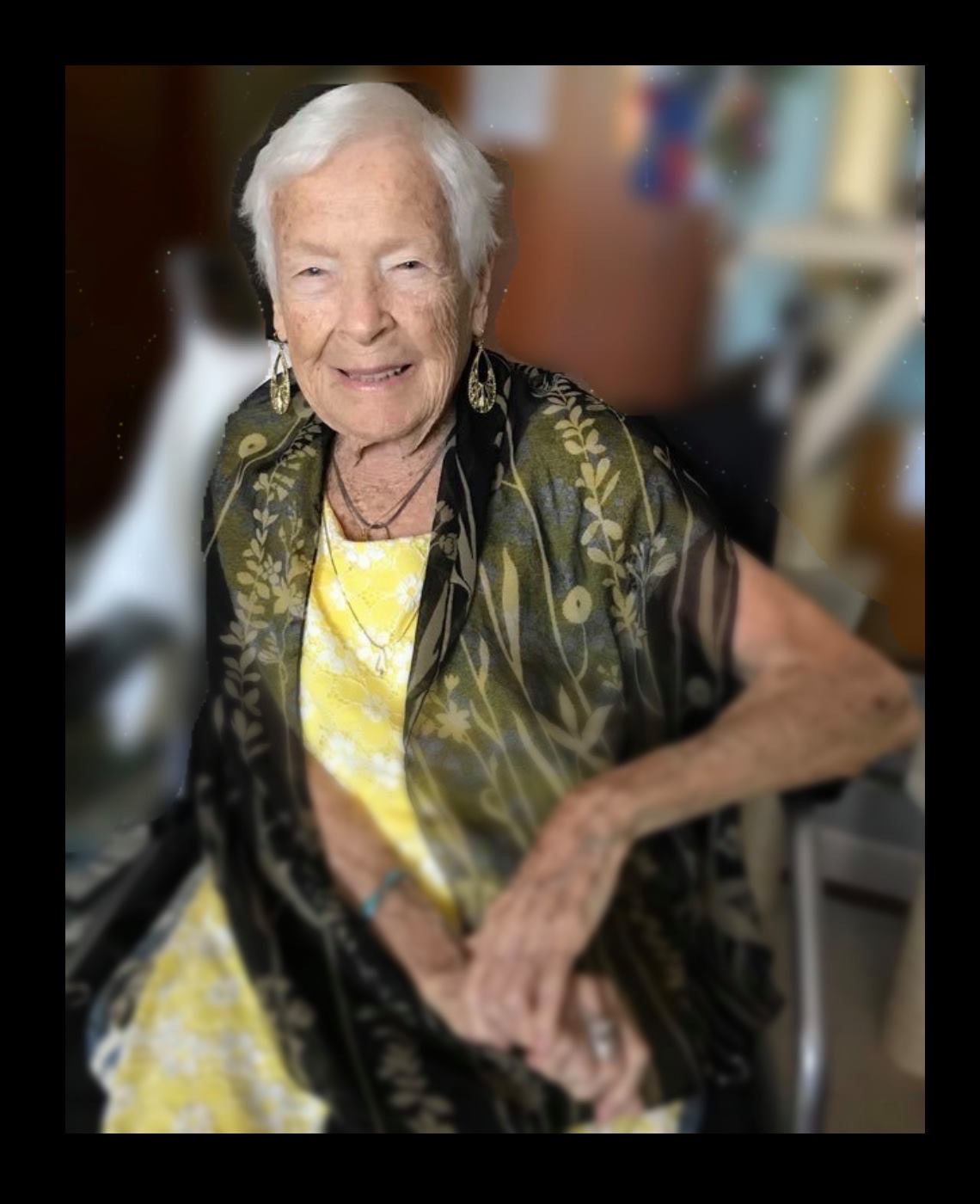 Frances was born in Sandwich, IL on February 8, 1924 to Mattie and Delbert Poole. Fran was an only child. Fran graduated from college, the first one in her family to do so, with two bachelor's degrees – one in teaching the other in nursing.
Fran taught high school in Illinois and it was during this time she met Robin Markham, whom she would later marry. Fran and Robin both felt strongly that they wanted to live lives of service in the world so they both decided to become mission personnel with the United Church of Christ. Fran and Robin were married in 1950 in Sandwich, IL.
Fran and Robin were commissioned to serve as mission co-workers in Angola by the American Board of Commissioners for Foreign Missions, a predecessor of what is today Global Ministries, in 1953. During 1953 they would spend a short time in Portugal to learn Portuguese before beginning work in Angola in 1954. Fran and Robin served in Angola as teachers until 1960 when war in Angola made it no longer safe to serve there. Fran and Robin then served in Zimbabwe from 1964 until 1969 when war again, this time in Zimbabwe, made it no longer safe to serve there.
Fran and Robin returned to the United States and lived in Los Angeles, CA until their four daughters finished school. Fran and Robin again served as mission-coworkers, this time in Zambia from 1978 until 1987, when they retired.
Fran and Robin retired to Seattle, WA to be close to their grandchildren. In retirement, they again served as mission personnel spending two, six-month periods as volunteers in India at American College, Madurai during 1992-1993, and 1995-1996. In 1997 the Markhams moved to Uplands Village, in Pleasant Hill, TN. They have lived at Uplands Village since that time and have a great love for the community there.
Fran was an avid reader, and loved to write, and to sing. She was active in the writer's group and the church choir. She was known for cooking wonderful meals from the places she lived. Fran is remembered for her gentle, loving nature, and her love of connection with other people all over the world.
Fran is survived by her husband Robin, and four daughters, Vicky, Rio, Jamba, and Chela, and her three grandchildren, Ian, Dakarai, and Tandiwhe.
Memorial donations may be made to the Angola Memorial Scholarship Fund, c/o Eleanor Ellins, 2016-1333 Bloor St., Mississauga ON L4Y 3T6, Canada; or Running Strong For American Indian Youth, 8301 Richmond Highway, Ste. 200, Alexandria, VA 22309.
Condolences to the family may be sent to Vicky Markham at drvictoriamarkham@gmail.com.