Global Ministries is saddened to learn of the death of Lloyd Van Vactor
Lloyd Van Vactor
October 9, 1928-December 25, 2020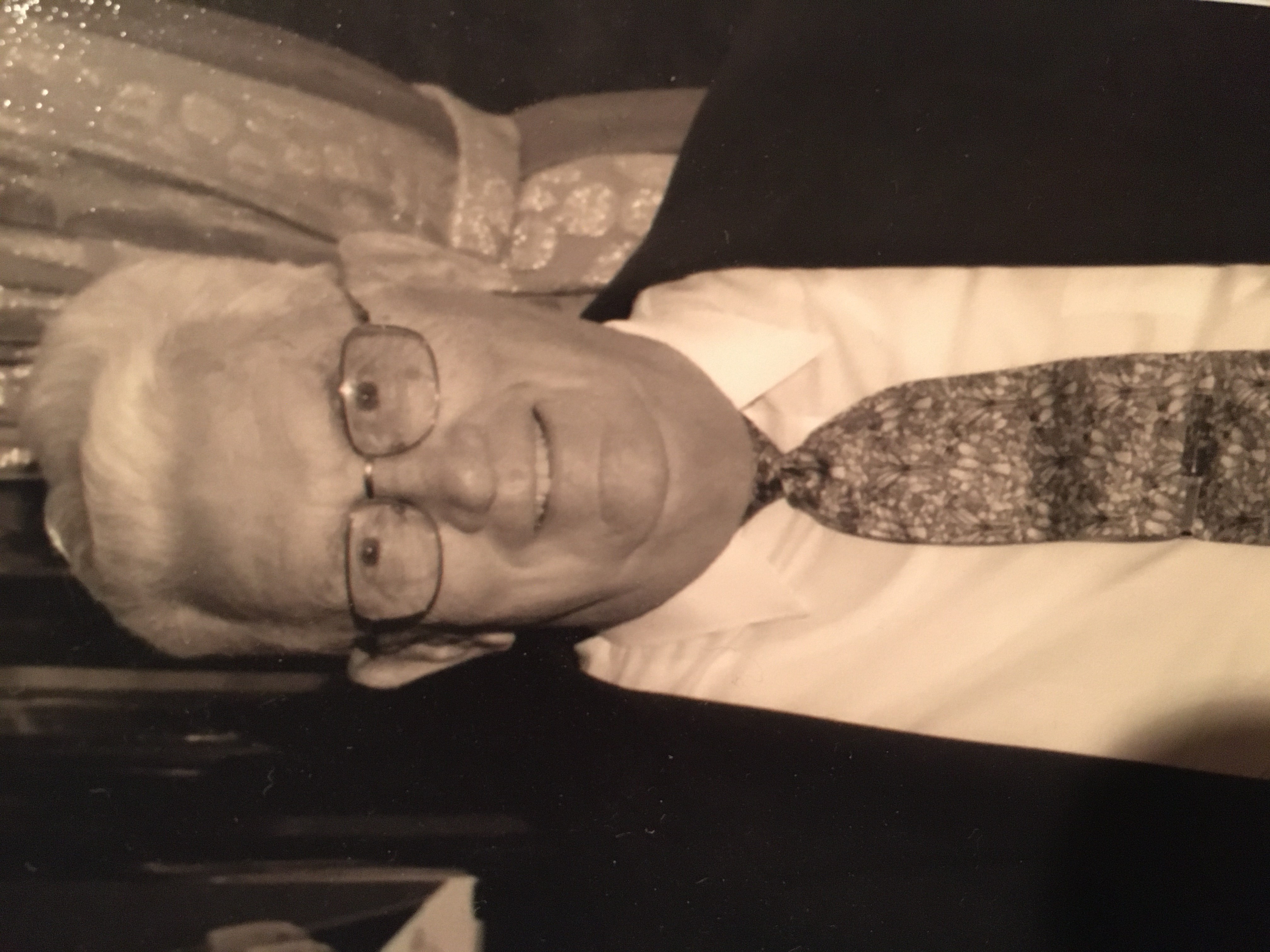 Lloyd Van Vactor, age 92, died on December 25, 2020 at Evergreen Health Hospice Center in Kirkland, Washington.
Born on October 9, 1928 on the plains of southwestern North Dakota to Ellis Roy and Mariam Van Vactor. Later, the Van Vactor family would move to Spearfish, South Dakota. where Lloyd grew up. He would graduate from Yankton College in South Dakota before attending Yale Divinity School in New Haven, Connecticut, where he earned a Bachelor of Divinity degree in 1953. Later, during furloughs, Lloyd would obtain a Master of Sacred Theology degree from Yale and a master's degree from Columbia Teacher's College in New York. Lloyd was ordained in 1953 in Westport, Connecticut as a minister of the United Church of Christ.
Lloyd served briefly at a congregation in eastern Montana before he and his wife, Maisie Dorland Van Vactor, were appointed to serve as mission co-workers by American Board of Commissioners of Foreign Missions, a predecessor mission body of Global Ministries, to serve in the Philippines. Their first assignment was in Cagayan de Oro, a city on the northern coast of Mindanao. Lloyd worked in ministry with a local congregation of the United Church of Christ of the Philippines (UCCP) and helped to expand the Pilgrim Institute, a secondary school. The couple's two sons, Norman and Ross, were born in Cagayan.
In 1969, Lloyd began serving as the president of Dansalan College, an institution founded in 1939. Lloyd helped to expand the College to include an elementary school, medical clinic, and a center for sociological and historical research as well as introduce programs for literacy, community organizing, and agricultural training. Lloyd served as Dansalan College's president in a tense period during a military occupation in the Mindanao area. In March 1979, he was kidnapped from the college's office at gunpoint and was taken to a remote area in the nearby mountainous area of Lanao del Sur. Twenty days later, Lloyd was freed after negotiations by the community and the college representatives. Sadly, when he returned, he learned that his wife Maisie had become ill and died. A book was written detailing this experience titled 20 Longest Days: The Kidnapping of Lloyd Van Vactor in Southern Philippines.
After a brief hiatus, Lloyd continued as president of Dansalan College. He married Myra Florendo in 1981, and they moved to New York City, where he served in various executive positions with the United Church Board for World Ministries, also a predecessor mission body of Global Ministries, until 1992. He finished his tenure as the Associate General Secretary for Program.
In 1992, Lloyd and Myra retired to the Seattle area, and became an active member of the Northshore United Church of Christ in Woodinville, Washington. For pleasure, Lloyd and Myra enjoyed traveling, particularly going on cruises, and enjoying trips to Antarctica, Europe, South America, the Middle East, and Asia. He also worked as a chaplain at the Fred Hutchison Cancer Center and the Seattle Children's Hospital, and volunteered as a chaplain at Evergreen Health Hospice Center.
In addition to his wife Myra and sons Norman (Lynn) and Ross (Patty), Lloyd is survived by nine grandchildren: Garrett (Giulia), Anthony (Areanne), Maisie, Alec, David (Apurva), Jessica (Eddie), Jack (Alysse), Kerry, and Kristen, as well as six great-grandchildren: Gianna, Clara, Aly, Ava, Freya, Ira.
A memorial service will be held online on January 16th 3:00 PM Pacific Time.
Memorial gifts may be made to the Lloyd Van Vactor Fund which is a Global Ministries named endowment fund supporting the Theological Education Scholarship Fund of the United Church of Christ in the Philippines. You can read more about this fund, as well as how to make a gift toward this fund here.
A memorial service was held online on January 16th, 2021.
Condolences to the family may be sent to Myra Van Vactor at 17665 NE 129th PL, Redmond, Washington 98072.