Global Ministries is saddened to learn of the death of Patricia Carter
Reverend Patricia (Pat) A. Carter
1927-2018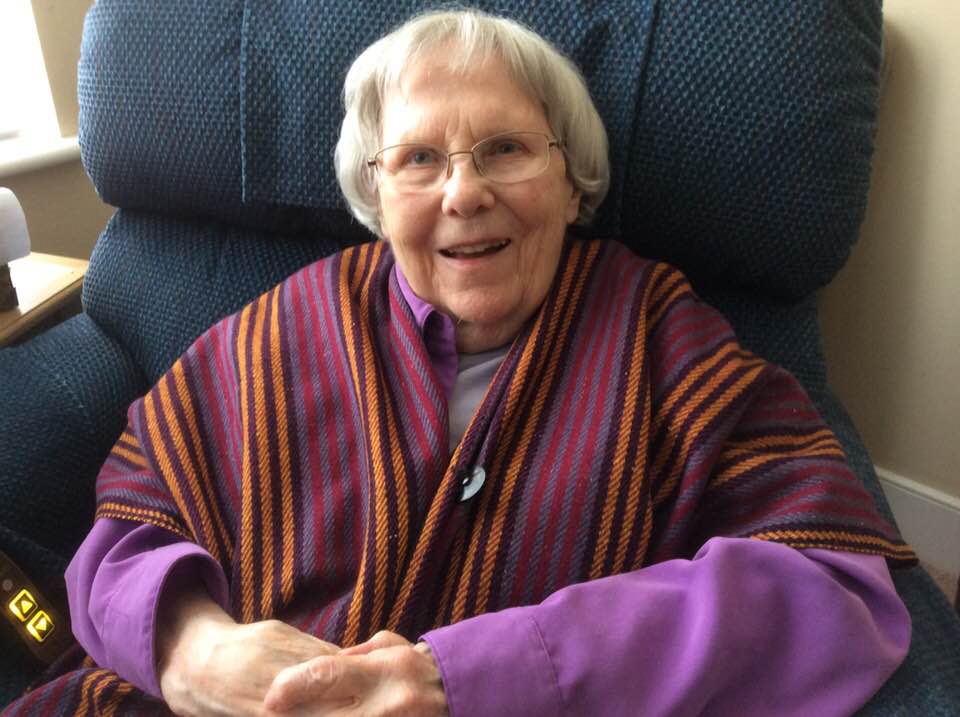 Patricia (Pat) Carter grew up in Minneapolis, Minnesota and had been a member of First Christian Church, Minneapolis since birth.  Her parents were active members in the congregation. The Carter family had and continues to have a history of living their faith by helping others.
Pat received her degree in Elementary Education from the University of Minnesota and taught in elementary schools in Iowa and Minnesota. In 1953 she began attending Drake Divinity School in Des Moines, Iowa.  She received her Master Degree and became an ordained minister in the Christian Church (Disciples of Christ).
While in Uruguay in 1963 to attend her brother John Carter's wedding, Pat was invited by the Church of the Disciples of Christ in Argentina to serve in mission.  She was commissioned to be a mission co-worker by what today is Global Ministries in 1965. As a mission co-worker in Argentina, Pat served as Associate Pastor of the Villa Mitre church and co-director of the Villa Mitre (Fishback) School. Her term of service in Argentina ended in 1968.
Reverend Patricia Carter went on to serve as an Associate Pastor of churches in the Midwest, California, and Virginia.  She took church mission groups to Camp Jack Norment in Paraguay where they renovated buildings and planted trees.  After nearly four decades of ministry, Pat retired in 1992.
Pat passed away peacefully on April 27, 2018, in Richmond, Virginia. 
Pat is survived by her sister Joan McLean; brother John Carter; nieces and nephews Sally Dobbin (Jim), Price McLean (Kelley), Anil Malik, Les McLean, Miguel Carter (Kristina), Nicholas Carter (Maria), Yvette Carter (Raul); and 15 grandnieces and nephews.
Condolences may be sent to Joan McLean, 10290 Brook Road Apartment 309, Glen Allen, VA 23059. Memorial gifts may be made to First Christian Church of Minneapolis, 610 West 28th Street, Minneapolis, MN 55408.