Global Ministries is saddened to learn of the death of Robin Markham
Robin Markham
December 25, 1927-November 16, 2020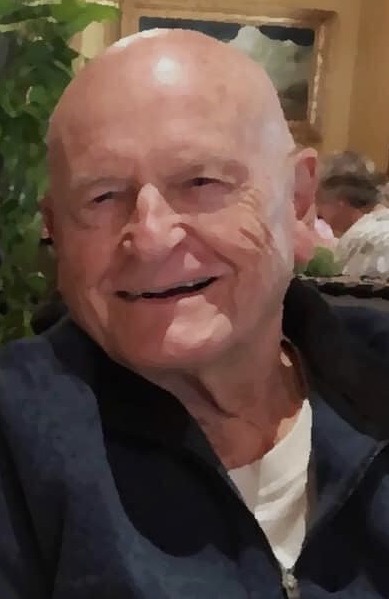 Robin Markham, born on Christmas day in 1927, died on Monday, November 16, 2020, at 92 years of age. Robin and Frances "Fran" Poole Markham, his wife of 70 years, lived in California, Illinois, Washington, Portugal, Angola, Zimbabwe, Zambia, and India.
Robin's parents served as mission personnel in Angola. After Robin and Fran were married, they decided they also wanted to serve as mission personnel. Robin and Fran were commissioned to serve as mission co-workers in Angola by the American Board of Commissioners for Foreign Missions, a predecessor of what is today Global Ministries, in 1953. Beginning their work in 1954, Robin served as a math and shop teacher in high schools, and also worked as a civil engineer, working with building projects such as drilling for water for farmers, and putting houses on stilts where there was flooding.
Robin and Fran began raising their 4 daughters in Angola, until 1960 when war made it no longer safe to serve there. Robin and Fran then served in Zimbabwe from 1964 until 1969 when war again, this time in Zimbabwe, made it no longer safe to serve there.
Robin and Fran returned to the United States and lived in Los Angeles, CA until their four daughters finished school. Fran and Robin again served as mission-coworkers, this time in Zambia from 1978 until 1987, when they retired.  
Robin and Fran retired to Seattle, WA to be close to their grandchildren. In retirement, they again served as mission personnel spending two six-month periods as volunteers in India at American College, Madurai during 1992-1993, and 1995-1996. In 1997 the Markhams moved to Uplands Village, in Pleasant Hill, TN. They lived at Uplands Village since that time and had a great love for the community there. Robin enjoyed playing tennis, riding his bike, playing the tuba in the Ensemble of Uplands, and playing Bridge weekly.
Robin was preceded in death by his wife Fran, who had died in March 2020. He is survived by his four daughters, Cheryl Jamba, Chela Kongela, Rio Alden, and Vicky Markham; and three grandchildren, Ian, Dakarai, and Tandiwhe.
Memorial gifts may be made to the Angola Memorial Scholarship Fund, c/o Eleanor Ellins, 2016-1333 Bloor St., Mississauga ON L4Y 3T6, Canada. Condolences to the family may be sent to Vicky Markham at drvictoriamarkham@gmail.com.