International partners offer testimonies about Jim Moos
Written by Connie Larkman
In the last eight years, in 30 trips to more than three dozen countries, the Rev. Jim Moos, associate general minister, Wider Church Ministries and Co-Executive of Global Ministries, the overseas ministry of the UCC and the Christian Church (Disciples of Christ), has forged friendships with interfaith partners around the world. Here are a few of the testimonies they have offered as he prepares to step down in June.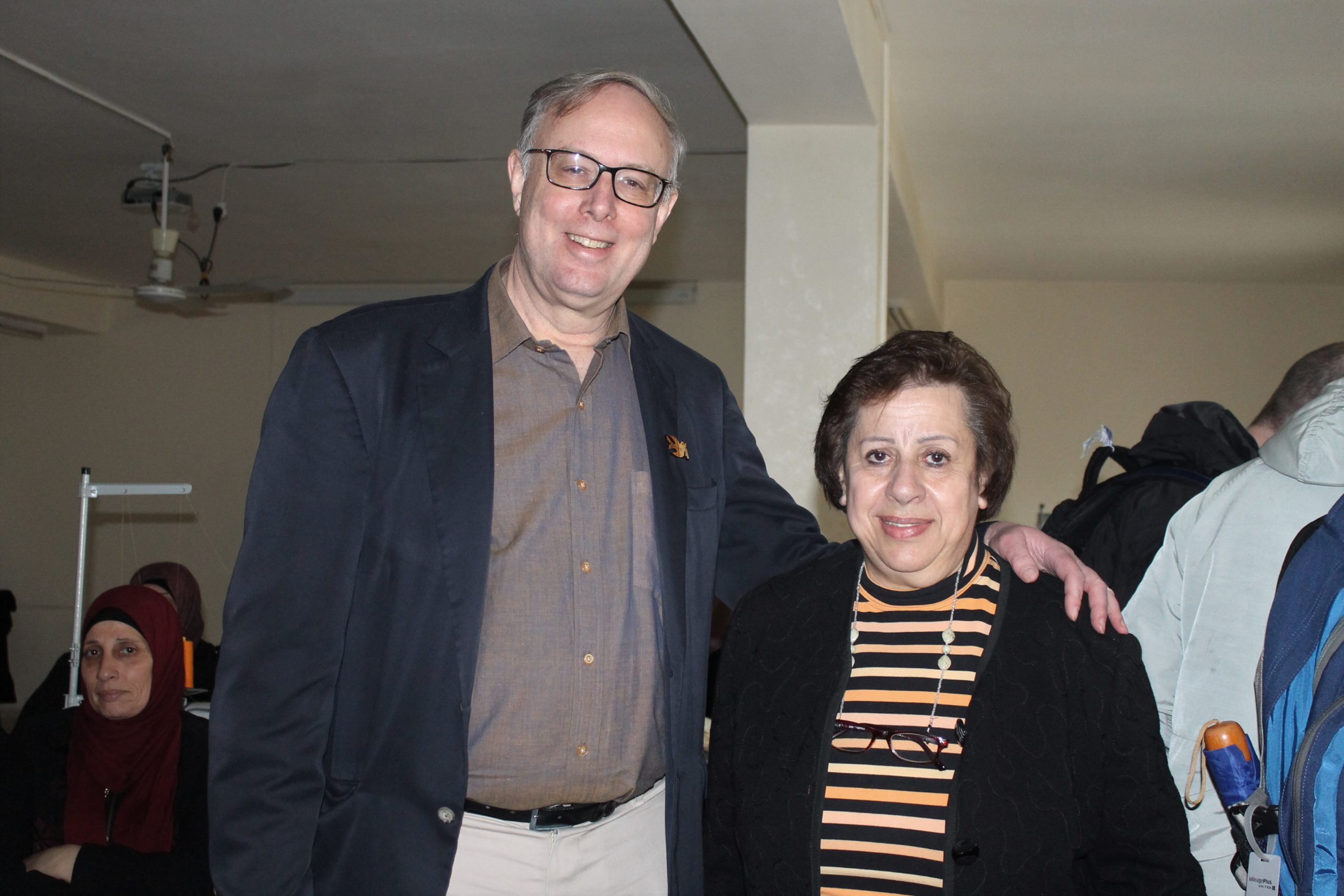 From the Middle East: 
In their last meeting, Mira Rizeq, national general secretary of the YWCA of Palestine, thanked Jim for standing for peace, and for always remembering Palestine. She presented Jim with a gift, which included Palestinian embroidery, and which had written on it a phrase that she said embodied Jim's ministry: "In everything I did, I showed you that by this kind of hard work we must help the weak, remembering the words of the Lord himself, that it is more blessed to give than to receive."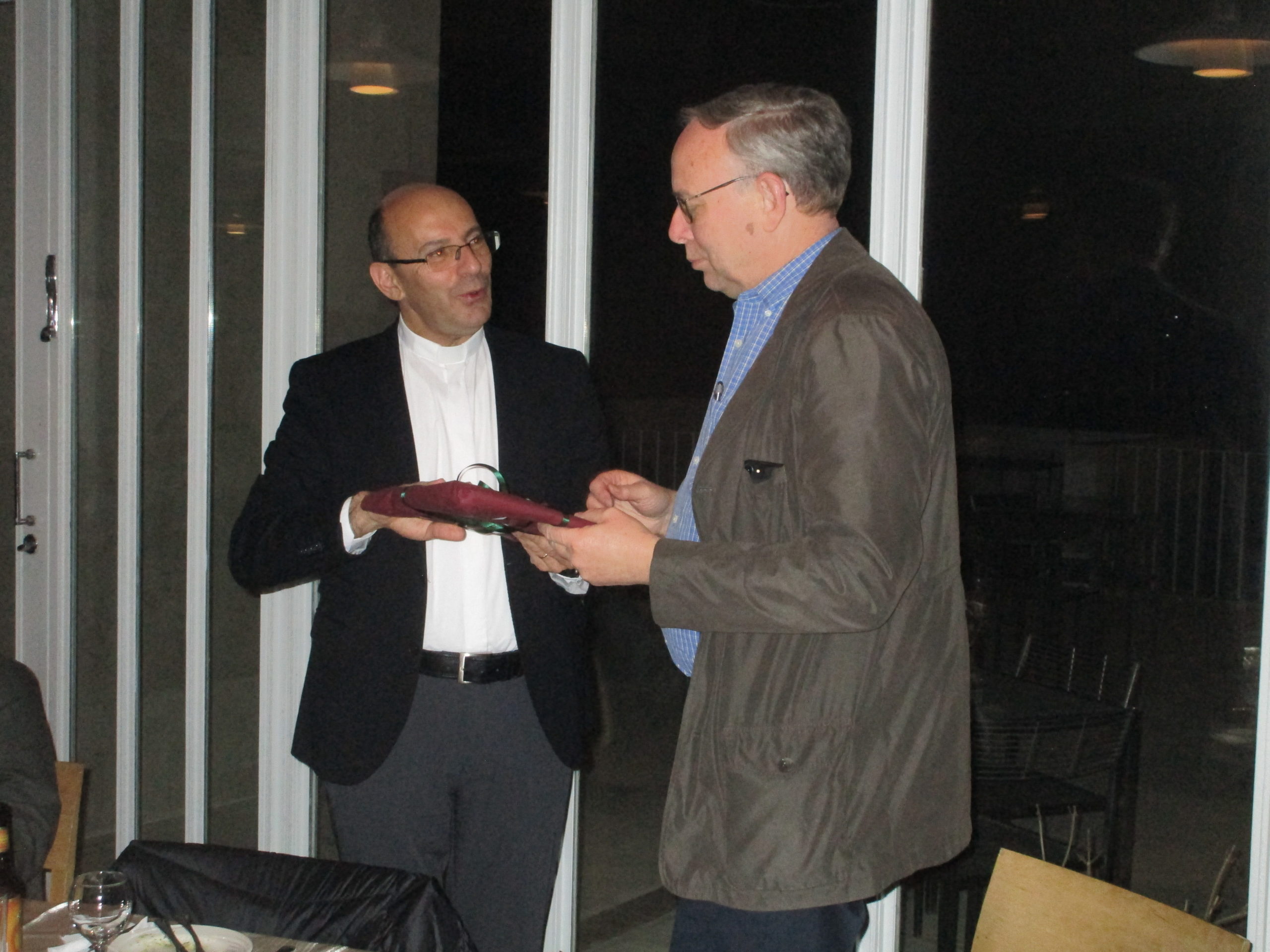 "First, Jim always has come as a partner, never claiming to know more than the partner, and always with humility. Second, Jim has always engaged with a heart full of faithfulness and love. And third, Jim lives out the spirit of accompaniment," said Mitri Raheb, the immediate past pastor of the Christmas Lutheran Church in Bethlehem and current president at Dar al-Kalima University College of Arts and Culture in Bethlehem. "Many agencies are ready to talk, and talk, and talk. But Jim and Global Ministries are ready to walk with global partners, even if that means being attacked for principled stances, but never wavering."
"I met James Moos in Amman Jordan six years ago, at the Syrian refugee camp Al Zatari," said Wafa Goussous, director, MECC/ORTHODOX INITIATIVE, Amman Jordan. "James the tall, projecting acceptance of others, and love, through mastering the art of listening – I always thought someone got to name him a Knight, with his humility, honor, fear of God, faithfulness and utmost graciousness and courtesy to all. I am not a Bishop to do so, but I must. Thank you, Knight James Moos."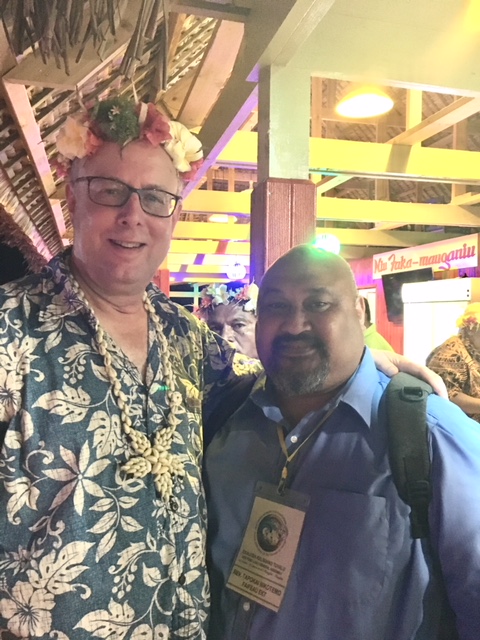 From East Asia and the Pacific:
In Polynesia, the Rev. Nikotemo Sopepa remembered Moos' trip to the island country of Tuvalu in 2018 to affirm the new partnership between Global Ministries and the Congregational Christian Church of Tuvalu (Ekalesia Kelisiano Tuvalu, or EKT). "Jim assured the EKT of GM partnership accompaniment in their mission," Sopepa said. "His presence meant a lot. It is one thing for a representative to meet the people, it is another for the co-executive to travel more than half the globe to some unknown place to assure the people of a willingness to [be in] partnership in God's mission. That is extraordinary. That is what I call servant leadership – a person who comes down to meet the people where they are, no matter the situation."
From Southern Asia: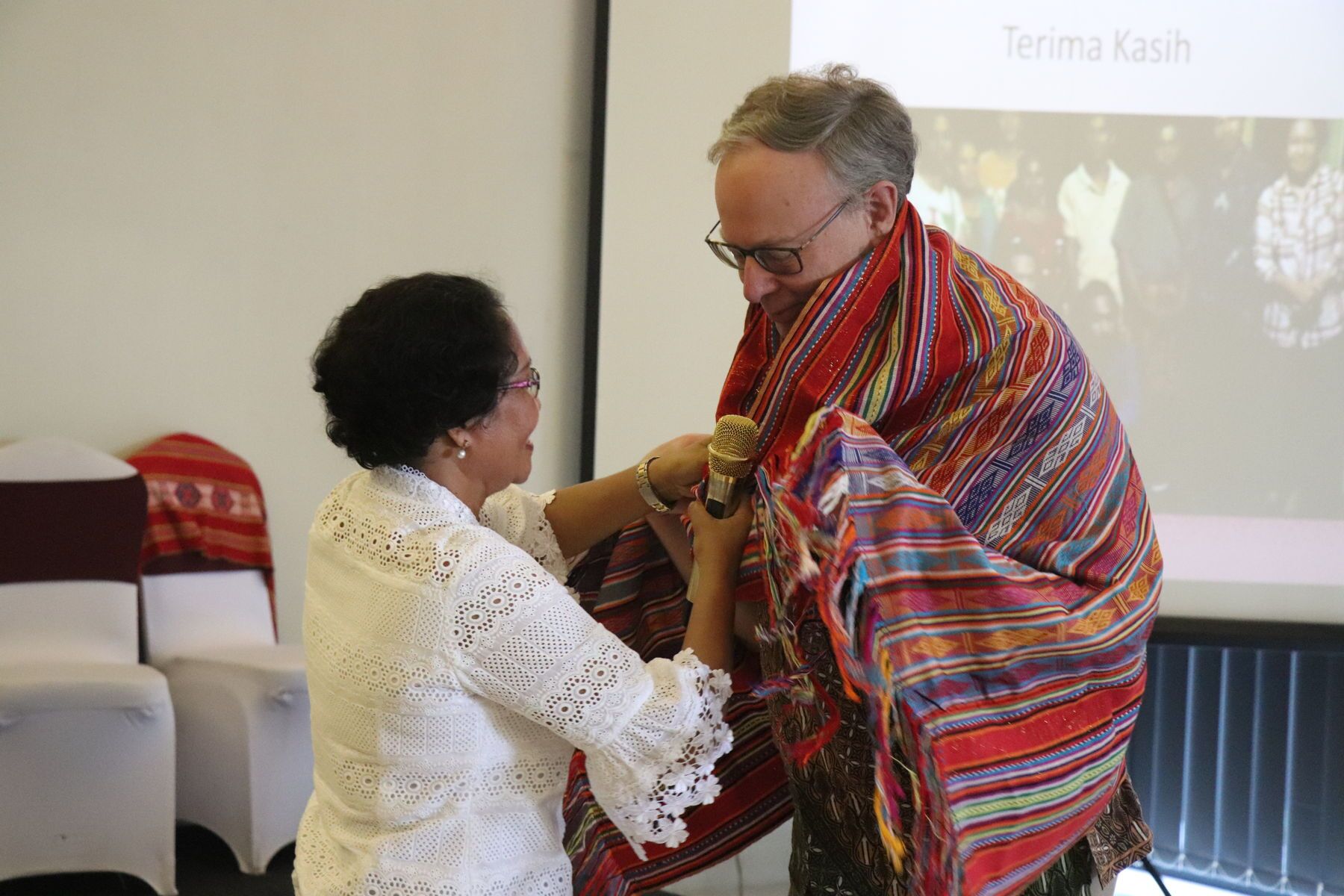 "I personally learn from you how a theologian leads a Christian organization with a clear vision and solid theological principles," said Mery Kolimon, moderator, GMIT Evangelical Protestant Church of Timor, Kupang, Indonesia. "With you, we actualize what it means to be co-workers of God: friends, sisters, and brothers in Christ."
"We need to move beyond the shallow shoals of self-sufficiency and into the deep waters of mutual sharing with our global partners," said Shiranee Mills, former principal of Uduvil Girls College, Jaffna, Sri Lanka. "This was your expression of the vision you had at the beginning of your tenure. Looking back now you can confidently say that you have lived this vision to the full."
"CACM, as a young church, in the midst of opposition from some churches and also in [an] uncertain political situation, faced a lot of challenges," said the Rev. T. Thevanesan, president, Church of American Ceylon Mission. "In all our tribulations, Rev. Jim Moos has been a source of strength, support, and inspiration."
"The Rev. Dr. James Moos is a person loved and respected by all in the IPTL – pastors, evangelists, workers, and members," said Lorenso del Santos, moderator of the Sinode of Protestant Church in East Timor. "Amidst the extremely traumatic situation of conflict and war in Timor Leste, the presence of the Rev. Dr. James Moos made a great difference and gave us hope to stay strong and persist in our struggle."
From the Caribbean: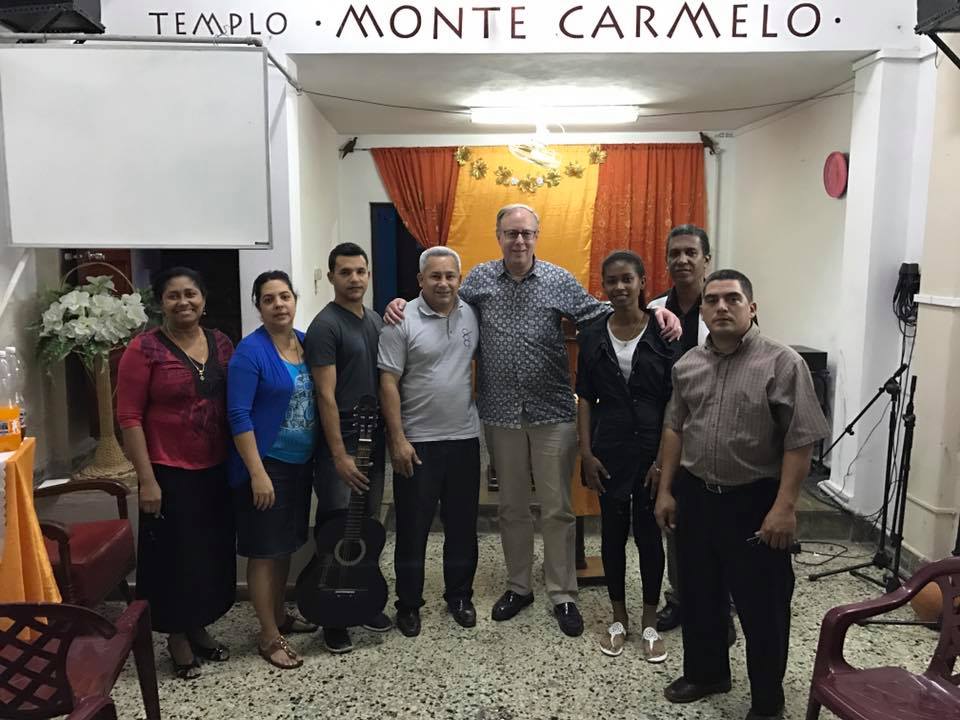 "I will never forget his questions regarding the Cuban reality and his knowledge of our culture beforehand," said the Rev. Joel Ortega-Dopico, executive secretary, the Cuban Council of Churches. "He even had read Cuban authors and patriots, like José Martí and Alejo Carpentier, and asked me [about] specific portions of their writings and poetry. He ate our fried pork and congrí rice and praised our cook for the meal. He listened to us and prayed for us with a genuine commitment, one that comes directly from the heart of a man of God. Thanks, Jim, for being an asere, a good friend, to us."
From Europe:
"I encountered in Jim a man with vision, commitment, humbleness, and loving kindness," said Balázs Odor, vice president of the Reformed Church in Hungary. "And, yes, a sense of humor, which made the relationship with him easy and inspiring. Believe me, this is a winning combination when you answer God's call to lead a mission organization based on values of community, mutuality, justice, peace, and presence. It was pleasure and honor to serve with Jim on the board of the Global Ministries and learn also through him what critical presence means."
Read Global colleagues express love for 'relationships' man, Jim Moos here.