It's All Greek To Me
"It's all Greek to you, eh?" one of my co-workers joked to me after witnessing three different conversations happening simultaneously in front of me. It was my first week in Katerini and at that point, I knew very little to no Greek so I understood nothing that was happening in front of me. I've been told by many people that I have a very expressive face. Poker is not my strong suit and I fully believe that my face completely gave away my confusion.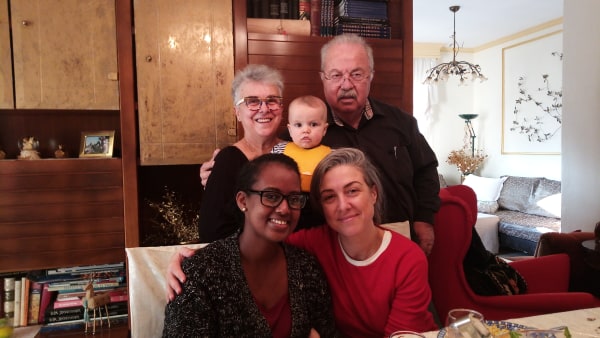 That phrase gets tossed around almost daily along with various quotations from My Big Fat Greek Wedding. Surprisingly, I am never the one making the jokes. But it's true, it is all new to me. While I have met quite a few people who speak English fluently, I am constantly exposed to Greek and Arabic and humbled by my inability to hold a conversation. I am currently taking a class with some of the refugees and with a translator. They are kind enough to think I know more than I actually do.
I am also learning to speak English differently. I cannot speak as fast and I have to speak more clearly if I actually want people to understand me. Fun fact: Midwestern accents are the ideal English accents to listen to. Most people believe we are much clearer than anyone else. #HoosierPride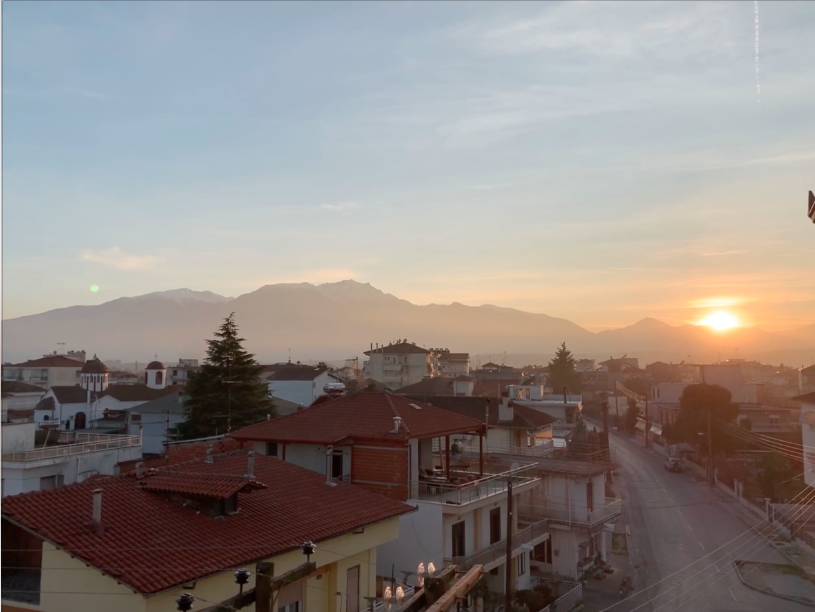 After graduating from college, most people are bound to experience some kind of life transition, but naturally, I had to take it to the next level and move halfway around the world. I work for an agency called Perichoresis. They were founded by the Evangelical Church in Katerini. They developed in 2016 in response to the refugee crisis in Greece. They offer housing, language courses, community events, and a food and clothing bank for migrants and refugees, as people from all over the Middle East are fleeing the dangers at home. I do not work with migrants directly, but I get to interact with them on a more relational basis. 
Most of my days are spent in the office working with the administration and the accommodation supervisors. I am working alongside some of the most selfless people who are trying their best to teach me and maintain their workloads.
On top of all of that, I am living by myself for the first time, learning how to cook enough for one, and navigating the labyrinth that is Katerini on a bicycle with very few road rules. Here I have to independently make friends which is very different from the college experience where I was thrown into space with thousands of young adults and dozens of intentional community-building events happening every day. Because of the language barrier, my ability to make friends is limited. I've experienced a lot of changes at once, but I know that I am growing because of it.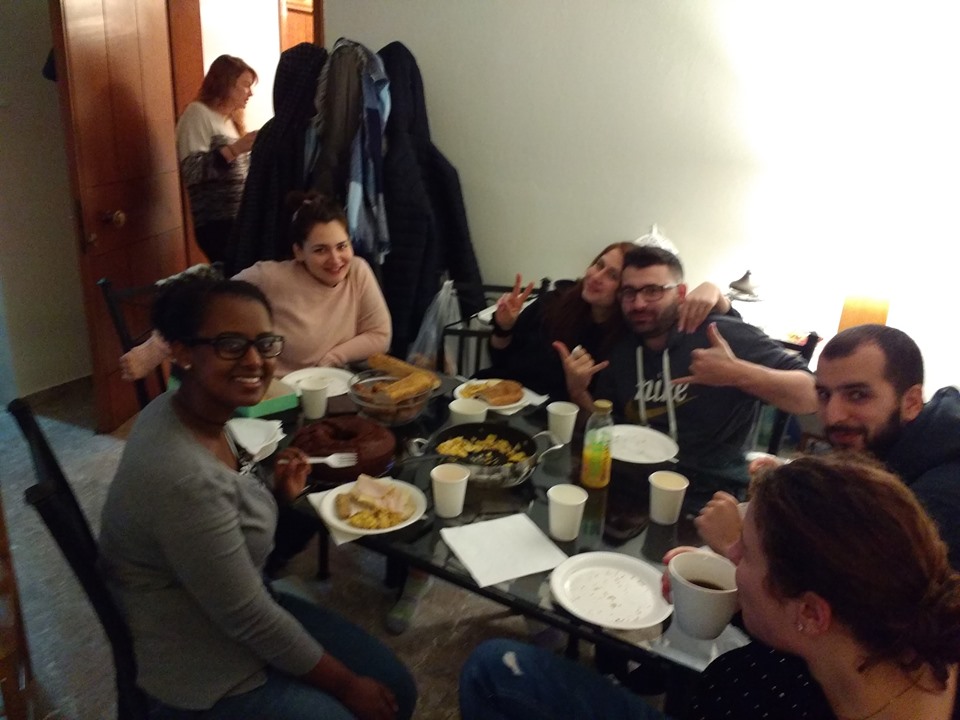 There are many things that make Greece feel like home to me. Namely, the generous hospitality from everyone I've met. I have made more friends here than I expected and I am beyond blessed to have them in my life. They are some of the funniest most outgoing people I've ever met. It's much easier to be in a new city when you have lots of people showing you around and almost every time we are together, we eat. Mediterranean food is the easiest way to my heart and there is no shortage of it here.
The volume of everyday conversation is just as lively as it is with my Eritrean community back home. I think Greeks and Eritreans are equally loud, but I have no desire to ever test that out. So when I was listening to all of my new coworkers talking over each other and weaving in and out of each other's conversations, it did feel very Greek to me. But it also feels like home.
Fiyori Kidane serves with Perichoresis of the Evangelical Church of Greece. Her appointment is made possible by gifts to the Disciples Mission Fund, Our Church's Wider Mission, WOC, and your special gifts.