Keeping in Touch with God
I understand that a number of you have been inquiring about what life is like for a mission co-worker in one of the countries worst-hit by COVID-19.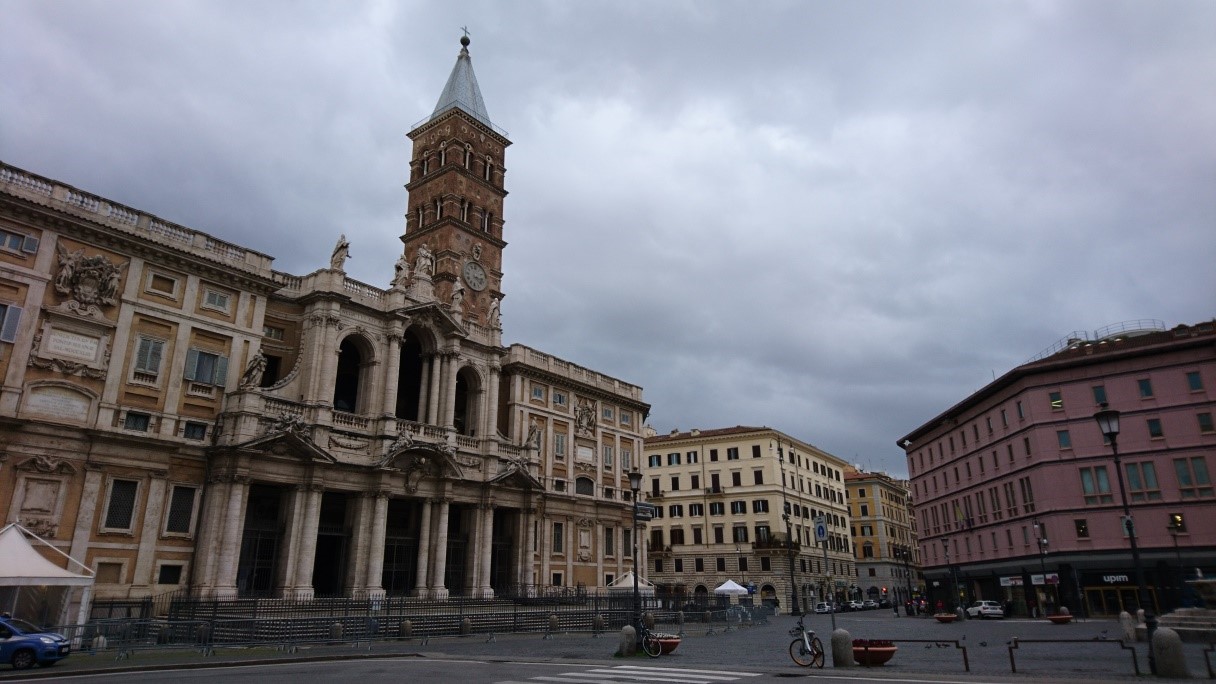 Italy's first victim was identified on 21st February 2020.  I was at the time abroad on holiday.  When I returned to Rome on 1st March 2020, the landscape had already changed significantly.  By then, 1694 cases had been identified and 34 people had died.  People were very fearful, and not without reason.  Four weeks on, Italy has suffered over 86,000 cases and over 9,000 deaths. 
The lock-down measures first imposed in the "red zones" in the north of the country were applied throughout Italy on 9th March.  Here in Rome, it has been a challenge to adapt to the new reality.  Part of the reason for that has been that "the new reality" has changed every few days.  This incremental tightening of measures, although necessary, has heightened the sense of disorientation.  It seems that no sooner have we got our heads round the terms of one decree than another is issued, reflecting the pace of the spread of the virus.  Whilst the common thread is the exhortation to stay at home, each decree has strengthened that further.  The scope for misinterpretation has narrowed significantly and so, thereby, has the range of what we can do. 
I have therefore been inspired and humbled by the overall willingness of those living here to accept that the restrictions are for the common good.  A sense of collective responsibility has prevailed from the outset despite the fact that, for Italians in particular, these measures are totally counter-cultural.  My experience of this society is primarily of warm, tactile people who love to socialize with family and friends.  To be unable to jostle with a small crowd of people clamoring to grab a caffè before work is to be deprived of a cultural ritual.  To be unable to kiss the friends you meet on the street or join the rest of your family for a very long lunch on a Sunday is practically unthinkable.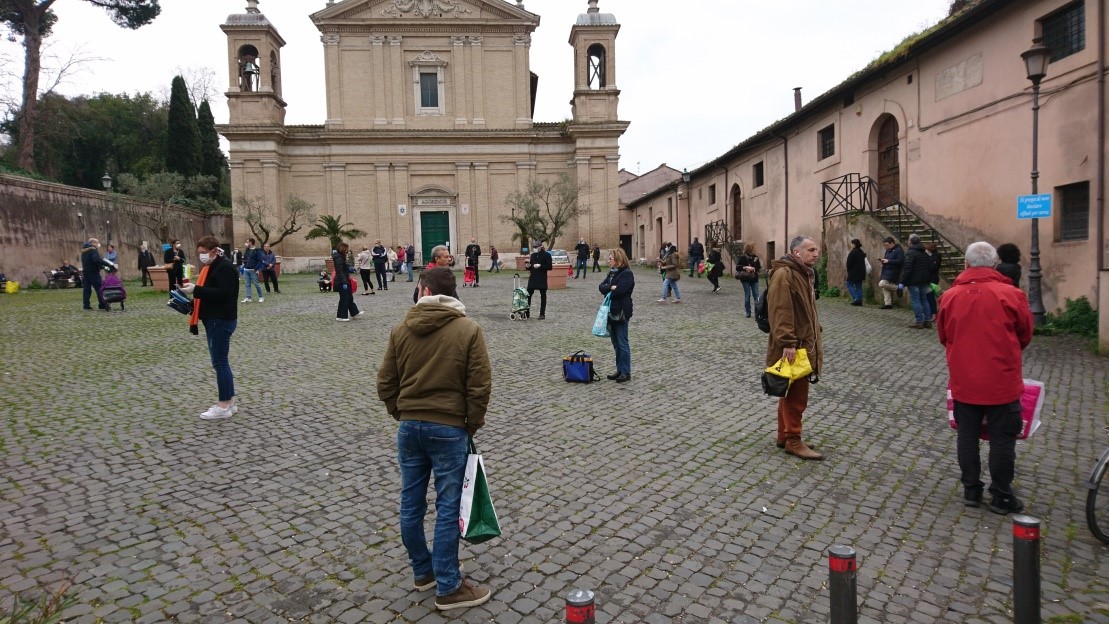 Yet, from early on, people have kept that respectful meter apart, queued patiently outside supermarkets and, largely, stayed indoors, unable to interact physically with anyone but those with whom they share a home.  Creative ways to socialize have developed, whether that be singing with neighbors from your window at 6:00pm, having a virtual aperitivo or meal with friends and family via a wide range of apps, or conversing across balconies.  Neighbors are looking out for one another and  offering to shop for one another to minimize trips to the supermarket.  Congregations are getting together via Zoom and online resources are circulating freely.
The Italian Department for Civil Protection broadcasts updated Covid 19 figures every day.  A detailed breakdown is also published online.  The nightly press conference is invaluable, helping to ensure that figures are correctly interpreted and, crucially, helping us to understand why the measures are necessary.  That high level of communication and transparency has, in my view, been key to fostering that sense of collective responsibility.
The crisis has, of course, exacerbated already difficult situations for many.  For those without a roof, the injunction to stay at home is impossible to respect.  For those without access to running water, the advice to wash your hands regularly with soap and water simply cannot be followed.  For those in abusive relationships, the prohibition on all but entirely necessary movement may increase risk.  For some, the health threat is overshadowed by the financial impact of the outbreak.  Notwithstanding the considerable economic interventions being made and the huge effort of many organizations to mobilize to address the most extreme situations, there seems little doubt that casualties will come in many forms.  So, I wonder, when the time comes for us to start to reconstruct our society, do we want to return to an identical version of what we had before?  Or might we dare to aim for something better?
 If I can offer any insight from my experience of the last few weeks which may assist those who are just beginning down this path, it is this.  Your feelings about the situation are unlikely to be constant.  There will be moments of high anxiety and, equally, moments of real peace.  Whilst that roller coaster may be running several times a day at the start of lock-down, it is likely to operate a less frequent timetable as the days go on. 
Our faith in a God who does not change is therefore all the more valuable at a time like this.  Keeping faith, keeping the situation in prayer, keeping up with our reading of the Word; in short, keeping in touch with God makes a real difference.  We need to keep attending to our own spiritual, mental and physical well-being, as well as that of those around us. 
Keep communicating.  Articulate your feelings.  Draw strength from and offer it to others.  Find ways to connect with your communities – and help others to do likewise.  This may be one the greatest tests that we have endured as a global community but, together, we will get through it.
My prayers are with you all.
Fiona Kendall serves with Mediterranean Hope, Italy. Her appointment is made possible by gifts to Disciples Mission Fund, Our Church's Wider Mission, and your special gifts. Make a gift that supports the work of Fiona Kendall