Mission in a Pandemic
Gathering as siblings in Christ looks different these months as the global health and economic crisis continues to grasp the world we live in. Inadequate responses, a lack of dedication to our fellow neighbor, and so many other factors make it that our communities are functioning much differently. In recent months within the region, live traditional worship has been allowed to resume with health and safety protocols in place to keep people from spreading the virus. Even through masked faces and distanced greetings, this time of communal gathering has been an amazing way to be a part of the active body of Christ.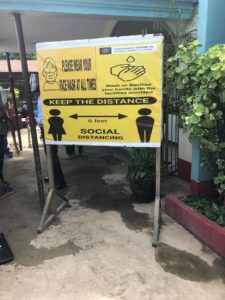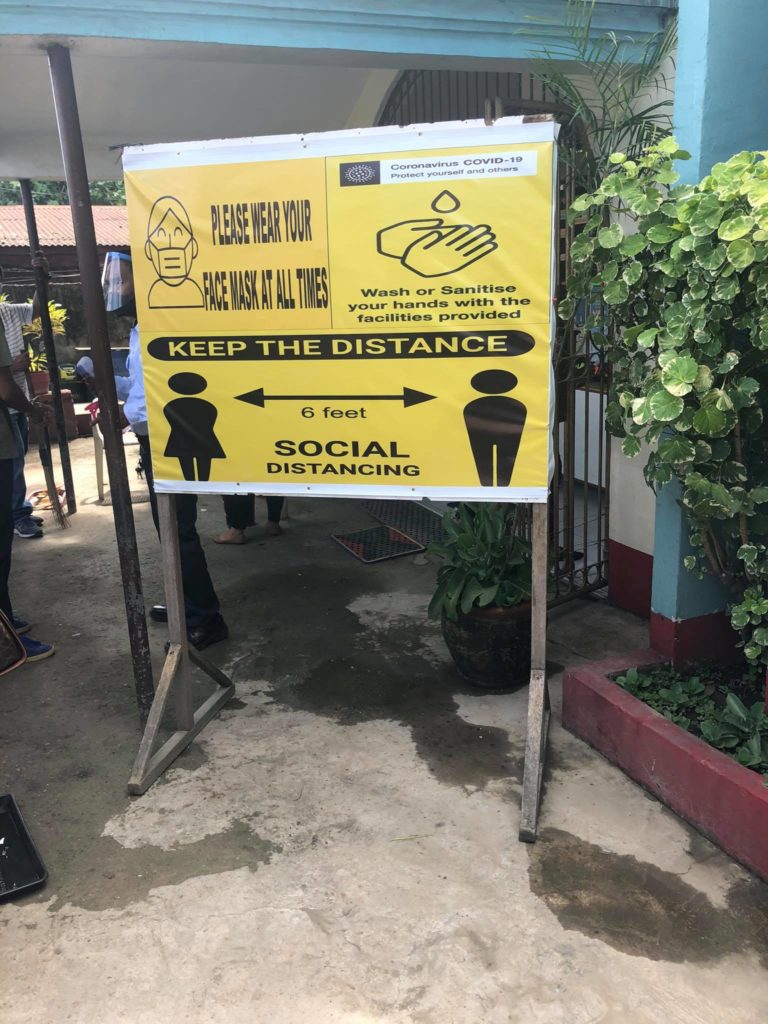 My time as co-worker with the UCCP has almost exclusively been during the Covid-19 pandemic. The ability to build community, meet new people, and establish those connections looks vastly different due to the outbreak. Quarantines and lockdowns have adjusted the way we interact with others. These past few months I have relished and could feel my soul uplifted by connecting in safe matters with this church I am able to attend and grow into. I wanted to share the insights and reflections from one of my friends of this congregation, the pastoral leader of the community. He demonstrates that the pandemic, as in much of the world, amplifies the social disparities and cracks within the Philippine society. These past months some of the largest storms in recent years have hit the islands one after another with intensity that increases due to the warming of our planet. It is a challenging time to be a follower of Christ. It is a difficult time to know how to embrace our call to discipleship and continue to be the prophetic voice against injustice and violence. The words below by Pastor Noel capture beautifully how we are both resilient, messy, complicated people comforted by God but ALSO called to be co-conspirators towards change and action. My deepest gratitude to this community and the words of my colleague.
"In these times of pandemic we need to cultivate a resilient heart. They said that Filipinos are known to be resilient given our geographical location and often times we experience the worst of calamities (super typhoons, floods, earthquakes, volcanic eruptions, now we are in a pandemic). That is why, we even tend to even smile, joke or not take things seriously, and even to the point of forgetting the past and its mistakes (we still elect known corrupt officials).
Somehow, being resilient is not enough. We got to have steadfastness to change things and take measures to act together as a people. We have to confess our brokenness as a people, the pandemic is not only a health issue, and say that calamities are caused by natural forces or even an act of God. But we have to open our eyes that everything is interconnected (ecology, government and our leaders, culture, educational system, communities, religious institutions etc.) It means that everyone should do their part for the common good or even preserve the good.
The church or the people of God will continue its role and be faithful to Jesus Christ our lord, to be a light of the world and salt of the earth. It will carry on even if it is mocked and ridiculed, and threatened by the forces of darkness. The church will always be here to seek the lost, feed the hungry, give sight to the blind, heal the sick and set the prisoners free."
Andrew Larsen serves with the United Church of Christ in the Philippines. His appointment is made possible by your gifts to Disciples Mission Fund, Our Church's Wider Mission, and your special gifts. Make a gift that supports the work of Andrew Larsen