New update from Jackman Hospital, India
For more than one hundred thirty years, Jackman Memorial Mission Hospital in India has provided high-quality healthcare in the Bilaspur community. Located in the Indian state of Chhattisgarh, it is situated in middle of the town, spreading across five acres of land. Jackman Memorial Hospital was founded in 1885 with the presence of Christian Church (Disciples of Christ) mission co-workers. Today, the Jackman Hospital runs the Jarvis-Harnar School of Nursing, provides in-patient and out-patient procedures, cutting-edge diagnostic equipment, and offers spiritual care at the Hope Chapel located on the Hospital Campus.
Since March 26, 2020 the town of Bilaspur and neighboring areas have remained under a complete lockdown, except for one brief period. Out of fear from COVID-19, several doctors and four nurses have left Jackman Hospital. Today, the government uses 30 hospital beds at Jackman Hospital to quarantine patients who have tested positive for COVID-19.
The nursing school and nursing hostel for students are temporarily closed. Once there is guidance from the Indian Nursing Council on re-opening, online courses for the nursing school will resume. Meanwhile, professors at the nursing school are experimenting with how to teach their courses virtually.
The hospital opened a palliative care facility for those senior citizens who need care. The facility exists to help patients regain their strength for life. Today, there are 20 patients at the palliative care facility.
In early 2020, Jackman Hospital completed the construction of the First Christian Community Center and began the Lifestyle Medicine Project. Unfortunately, the Center has been temporarily closed due to National Health Advisory guidelines.
The Jackman Hospital recently received a visit from the Church of North India (CNI) Bishop for the region and a team of (CNI) pastors to offer support for one another during this difficult time.
Elder Palliative Care Unit
First Christian Community Center and Lifestyle Medicine Project
Bishop and Pastors Visit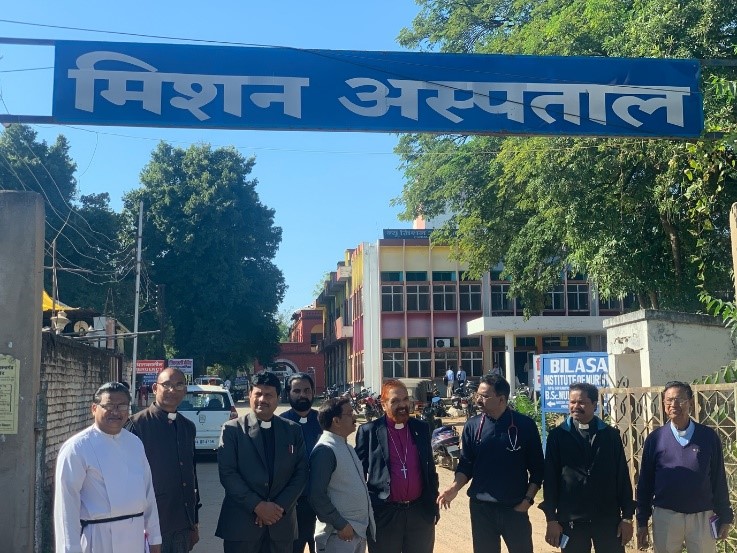 Jackman Memorial Hospital is a hospital of the Church of North India. To learn more about the work of the Church of North India, click here.