Dansalan College Foundation
Marawi and Iligan, Philippines
May 2017 Attack on Dansalan College
Global Ministries recognizes Dansalan College Foundation with an Award of Affirmation at the 2019 Global Ministries International Dinner.
Created in 1948, the United Church of Christ in the Philippines (UCCP) had a vision to be responsible, empowered, self-reliant, and a caring community of Christian believers committed to the pursuit of a transformed church and society. That vision continues to be lived as the many projects of the UCCP have been visualized, planned, created, and have come to fruition in the 99.99% Muslim city of Marawi. One such vision come to reality is the Dansalan College Foundation.
Inspired by missionary Frank Laubauch in 1950, a library was started and teaching began. The teachers employed by missionary Laubauch used his "each one, teach one" method where the students were expected to teach others what they learned. Today, the library has evolved into Dansalan College, where in addition to primary and secondary education, Dansalan now is able to provide outreach programs that include adult literacy, agriculture, community organization, nutrition, and primary health care.
Dansalan inspires and reflects the importance and impact of interfaith relationships with a student body of approximately 95% Muslim students working with an 80% Christian staff. Having worked together since the beginning with the focus of educating children, education continues to be the goal of both the school and the community.
A video sharing about the current Dansalan College Building Project
For more information on Dansalan College Foundation please watch this video produced by Dansalan and the full interview with Dr. Fidelina Tawagon, President of Dansalan College Foundation.
Photos from 2016 visit of former missionary Lloyd Van Vactor and members of his family.
Support this Ministry
To make a gift for this ministry online or by check use the online donation page.
100% of your gift will be directed to Dansalan College Foundation
You will receive updates on the work in this area as they become available
Share in the vision of God's abundant life for all people
---
Related Content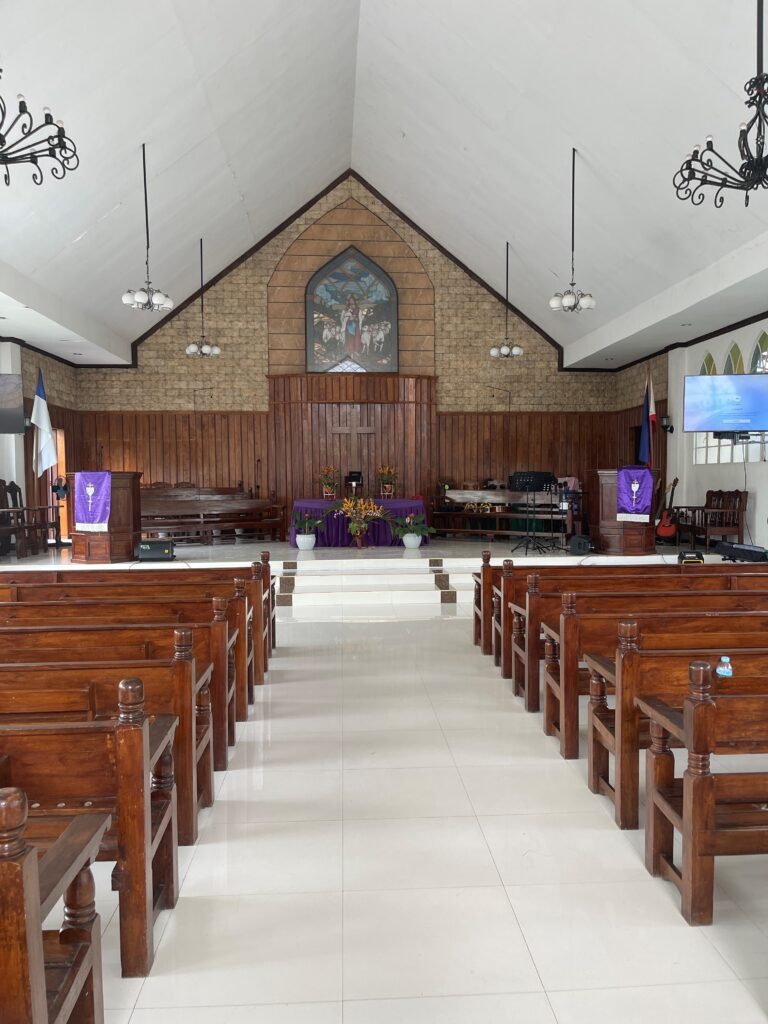 by Rev. Dr. Ann Muir, Kairos Milwaukie UCC, Portland, OR Eastern Visayas team From February...
Read More