Popular Education in Health (EPES), Chile
Fundación Educación Popular en Salud, Chile
Read the most recent EPES in Action Newsletter
Popular Education in Health (EPES) started in 1982 in Santiago, Chile, as part of the Evangelical Lutheran Church in Chile's diaconate efforts to promote the organization and community participation in public health. By 1983, EPES had expanded to include the southern cities of Concepción, Penco, Talcahuano and Tomé. In 2001, EPES obtained its non-profit status as a Chilean non-profit foundation. Since the 1980s, EPES has grown from a small, emergency-response team to a leader of systematic community education and mobilization to improve health services and awareness. The EPES team of educators and trainers work in vulnerable communities to organize the economic, political, and socially disenfranchised and marginalized (who are primarily women), persons living with HIV/AIDS, and victims of family violence. EPES seeks to inform and promote a more dignified life to individuals in vulnerable situations through community training and guidance. EPES works in advocacy and support for community health groups to seek enforcement of their rights and works with local churches to provide health information to the public at large.
EPES' work takes place through grassroots groups of health promoters that they train; participants go on to train other health promoters in new health groups. Some of the grassroots health groups which EPES originally trained, and later networks, have been serving their communities for more than 30 years, while other health groups are newly formed. EPES also does extensive training with public health workers, in church communities, and in broader municipal public spaces in the promotion of citizen participation in public health issues. EPES prioritizes the development of collective capabilities and leadership in women's health issues from a gender perspective, and the promotion of rights in women's health in matters ranging from preventive women's health to campaigns against domestic violence.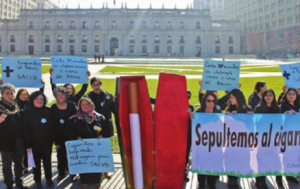 Anti-smoking campaign
In 2014, Chile Libre de Tabaco (ChLT), the alliance for a tobacco-free Chile led by EPES, became actively involved in the advocacy of a new policy to increase the amount of taxes on cigarette sales.  Despite the tremendous advances made by Chile in tobacco control — including bans on indoor smoking and cigarette advertising that were the focus of advocacy by ChLT — Chileans are still among the heaviest smokers in the Americas. Raising the price of cigarettes is the single most cost-effective measure to reverse the staggering number of Chilean smokers. Tax policy was not a topic that EPES and its ChLT allies were planning to tackle, but, as the EPES advocates insisted in Congress when opportunity knocks, public health champions must be prepared to act.  Throughout the streets and the Chilean Congress in late 2014, ChLT and EPES were in the forefront, spearheading citizen advocacy for new tobacco taxes approved over the outcry of the tobacco industry.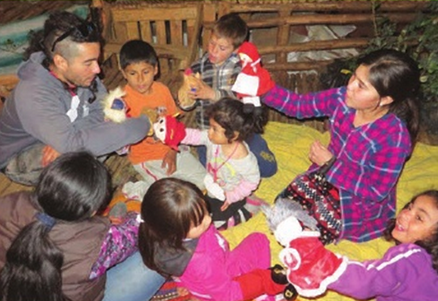 Disaster relief

EPES is deeply involved in offering emergency relief and programs to
provide sustained psychosocial support to the community of Valparaiso, a two-hour drive from Santiago, where the firestorm in April 2014 devoured 3,000 houses and left 12,000 residents homeless. Providing emergency relief and material aid is only the first step of the community recovery process. In hopes to encourage the community and its residents to use the tragedy as a catalyst for transformation, EPES is providing long-term programming for psychosocial support. EPES has partnered with a local community center to provide workshops, interviews, and training in order to assist in the long-term vision of reconstruction.
International Training Course on Popular Education
EPES' work in education and grassroots advocacy has been shared with other organizations in Latin America and Africa. A long-time dream of EPES came true in early 2010 with the inauguration of its International Training Course on Popular Health and Education. The program is offered annually for two weeks in the cities of Santiago and Concepción. In the first six years, 110 participants from fifteen countries have learned and practiced first-hand methodologies that EPES has pioneered. By the end of the course, the students are equipped for creating groups in their home communities to assess their own health challenges and to communally create a plan of action for addressing those concerns. While most participants have been from nearby countries, EPES was thrilled to welcome health advocates from Kenya and Uganda to share in the experience.
Click here to read an EPES health promoter's reflection on domestic violence recovery program.
Support this Ministry
To make a gift for this ministry online or by check use the online donation page.
100% of your gift will be directed to Popular Education in Health (EPES), Chile
You will receive updates on the work in this area as they become available
Share in the vision of God's abundant life for all people
---
Related Content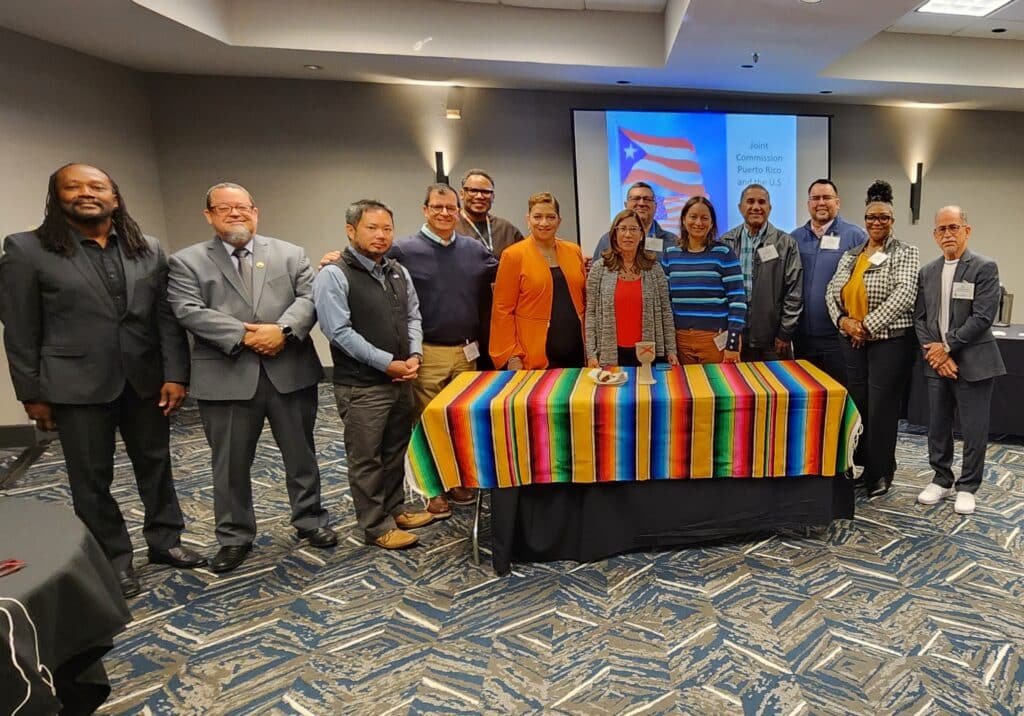 The Joint Commission between the Christian Church (Disciples of Christ) in Puerto Rico and the...
Read More