Friendship Mission, Paraguay
Misión de Amistad, Paraguay
Friendship Mission was founded in 1953 by the United Christian Missionary Society (predecessor of the Division of Overseas Ministries/Global Ministries) and by graduates of the International School in Paraguay, the first Disciples mission in Paraguay, founded in 1917. The original purpose of Friendship Mission was to attend to the needs of the urban poor living near the Mission and in Asuncion, the capital city of Paraguay. In the 1960s, Friendship Mission grew in vitality, and the reach of its programs expanded. Besides offering basic social services to low-income families, Friendship Mission began the first School for the Deaf in Paraguay.
The institution continues to offer an outpatient medical and dental clinic, a Women 2000 Program (workshops for abandoned women or single mothers, including training to participate in small businesses), the "Algeria Group" for the elderly, informal recreation for the institution's staff, a program for street children, and the Raymond and Betty Mill School for Assistant Nurses.
The Friendship Mission Clinic was an important program founded in this period and educational opportunities for community children and adults. The Polyclinic is one of the pillars of the work of Friendship Mission.  Along with respect for the essential rights of all persons, Friendship Mission fulfills the responsibilities of prevention, promotion, and treatment for its users.  With the adoption of new attitudes and practices of modern therapeutic approaches that fully reflect their values, these guiding principles and rules form the basis for this faith-based institution to promote health, education, and personal and social development.  Thanks to the values of participating professionals, the Polyclinic provides a high level of services in various specialties, even with limited equipment in areas of ultrasound, dentistry, and radiology.  These professionals have formed teams made available to the Friendship Mission Polyclinic to provide these services to the patients.
Friendship Mission continues to be a beacon of hope to all who are part of their program – those who participate in serving as well as those who are served.
Support this Ministry
To make a gift for this ministry online or by check use the online donation page.
100% of your gift will be directed to Friendship Mission, Paraguay
You will receive updates on the work in this area as they become available
Share in the vision of God's abundant life for all people
---
Related Content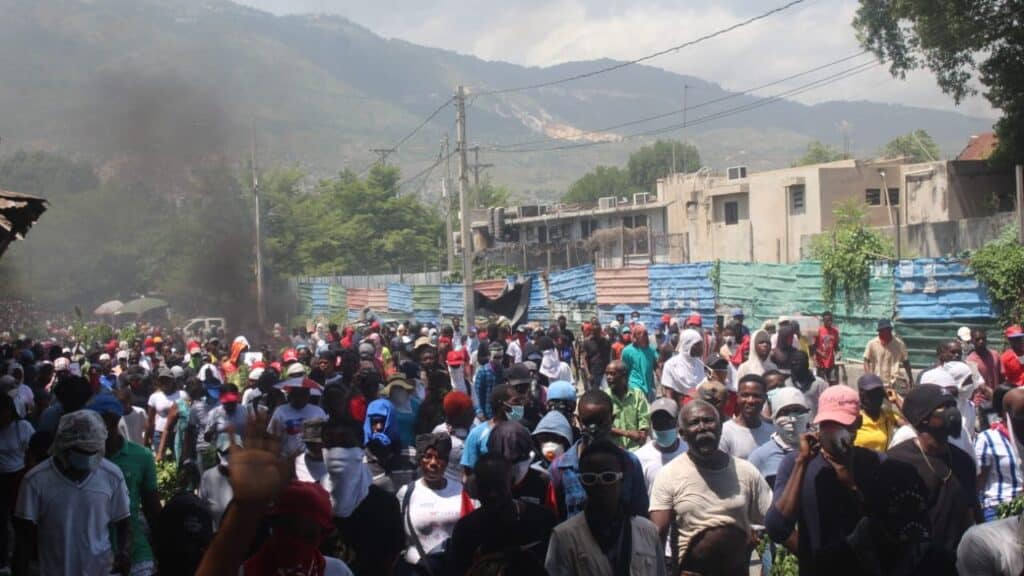 Two weeks ago, a gang group occupied the residential commune of Carrefour, where our Global...
Read More