Bethany House Project
Chile
The Pentecostal Church of Chile (IPC) is a denomination born in Chile that has been a partner of Global Ministries for many years. This partnership was strengthened during the 17-year military dictatorship in that country, and the subsequent efforts of Chilean society and the churches in Chile to bring reconciliation and life in abundance to the people of Chile.
The Bethany House Project was established by the IPC in 1995 in response to the need for safe and adequate housing for many elderly who lived in poverty and solitude in and around the city of Curico, where the IPC has its headquarters and many congregations. The Chilean national social services program for senior adults did not adequately meet the needs of this segment of the population. IPC determined to build a facility that would provide improved and secure standards of living for seniors who needed a place to live out their remaining life with peace and dignity.
The Pentecostal Church of Chile had available to them property in Curicó, south of the capital city of Santiago, that would be a good place for the project. Bethany House was designed as a national project of the IPC, although the local IPC church of Curicó would administer the project. Bethany House offers housing for seniors, both men and women, regardless of church affiliation.
With substantial financial support of the Massachusetts Conference of the United Church of Christ, the project was completed and provides housing for 15 seniors. The common denominator among the residents was a low self esteem rooted in loneliness. The project has made a vast difference in the lives of the residents. Some lived in such appalling circumstances that out of respect for their dignity IPC did not record the description of their living conditions. Here are two accounts of the difference Bethany House has made in some lives:
Roque is an 85 year old man who lived alone in a small rental unit. He did not have electricity and water service was occasional. His neighbors did not like Protestants, so he felt fear at being alone. This aloneness was especially acute during periods of illness because no one was available to help him. His nutrition was poor because he was unable to cook and there were days he did not have any food, so he didn't eat. Roque shares that since living at Bethany House he sleeps in a clean room, his clothing is washed, his personal hygiene has improved, he enjoys regular meals, receives medical assistance, and feels safe and at peace. Roque feels he is now free to enjoy his life.
Antonio is an 89 year old man who lived alone and was always ill. He was unable to cook for himself and many times was fed by a kind woman who would bring him food. He was unable to afford medical attention. At Bethany House he has received medial treatment and is cared for by caregivers with the patience to make it possible for him to live his last years in peace. Antonio is happy.
The Chilean government does not provide subsidy for Bethany House. The annual expenses for Bethany are covered by the residents, who contribute 70 percent of their monthly government living stipend, and the church at Curicó that provides some financial assistance.
IPC is currently proposing an expansion project to build four more dormitories, two full baths, a multi-purpose dining room, a central hall, and a food storage pantry. Expansion will include the hiring of four additional caregivers. Current staff includes six caregivers, one paramedic, three medical aids, two dining room workers, two cleaning staff, one laundry staff, and one night watchman. The estimated budget for the proposed expansion is $87,400 for building construction and $4,220 for furnishings and equipment.
Support this Ministry
To make a gift for this ministry online or by check use the online donation page.
100% of your gift will be directed to Bethany House Project
You will receive updates on the work in this area as they become available
Share in the vision of God's abundant life for all people
---
Related Content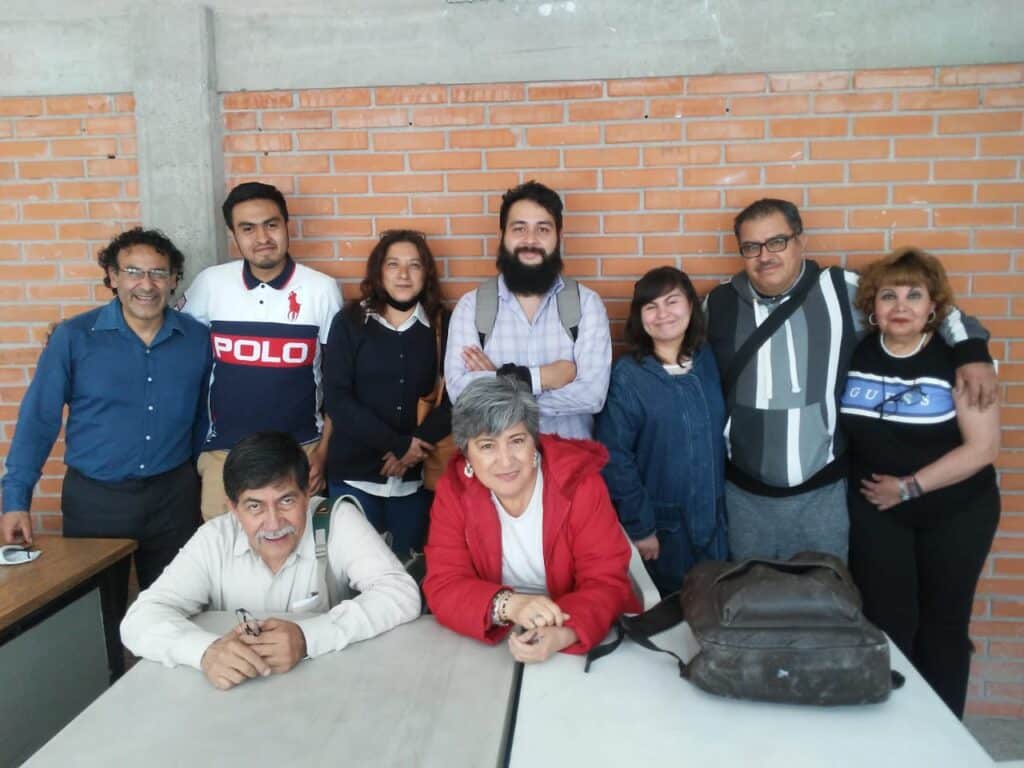 Carlos Sediles-Real serves the Theological Community of Mexico (CTdeM). In this last period...
Read More